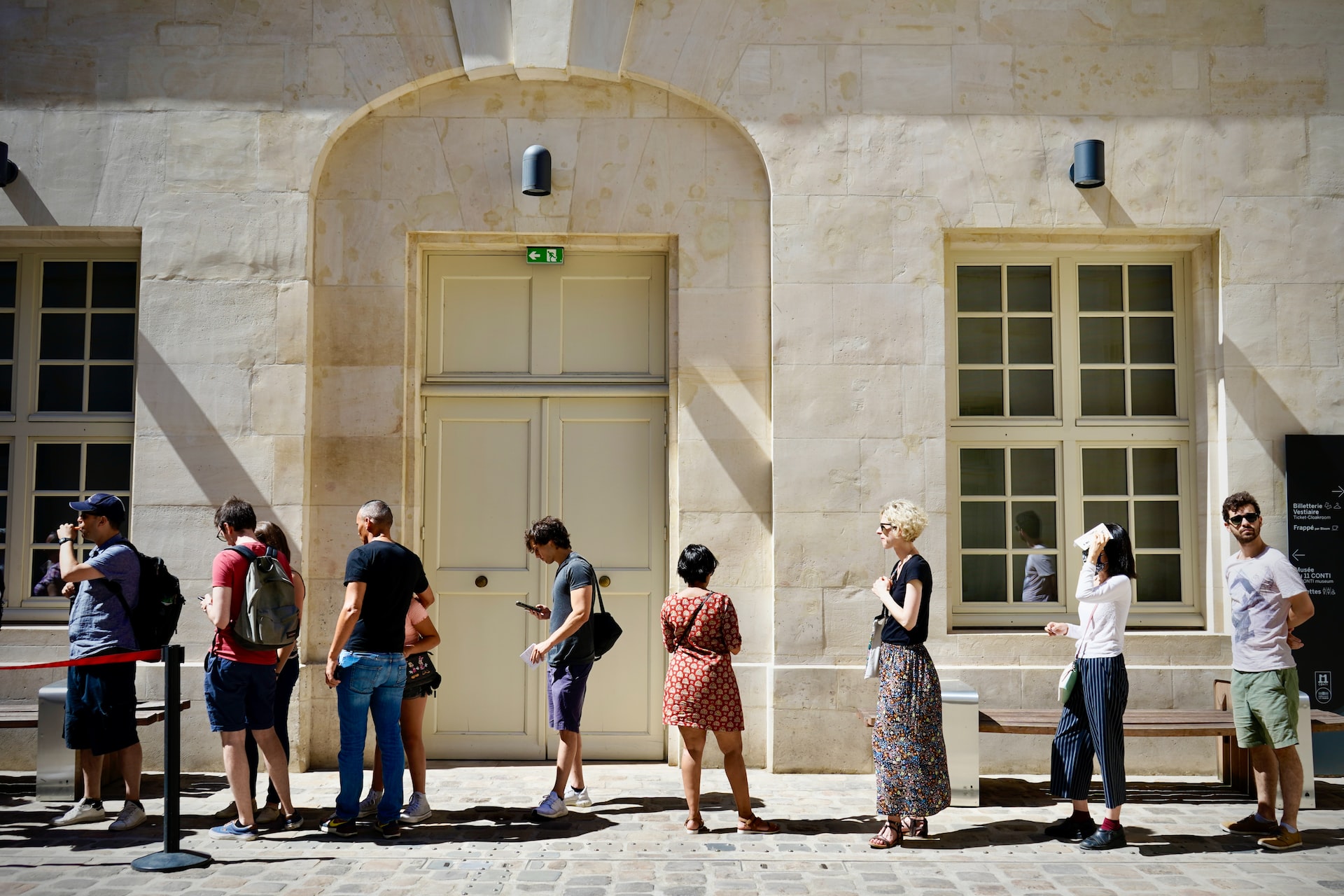 10 Must Have Visitor Management System Features
When looking at the various visitor management system features, we think you should consider a system that offers our top 10.
Only the very best visitor management systems will include all the features listed below, but today we are going to dig deeper into how your business would benefit from them.
So here's what our customers have voted as the best visitor management system features:
1 – Print visitor badges
Badge printing is a very common way of increasing physical security on site.
Custom printed visitor badges can display visitor information that make them easy to identify from a distance.
2 – Easy pre-registration
When you have expected visitors, send a pre-registration email to them which allows the individual to enter their visitor information.
Once pre-registered, the visitor receives a unique QR code which they simply hold up to one of the visitor management kiosks and it checks them in.
3 – Instant notifications
Automatically send host notifications when a visitor arrives via SMS, Microsoft Teams, Slack or push notification.
Instant notifications are a great way to prevent visitors waiting in reception as their host receives the alert immediately after visitors sign-in.
4 – Capture visitor photos
Your visitor management app should have the capability to capture photos during the visitor sign-in.
This is a great way to improve security on your site and allows your host to easily identify new visitors.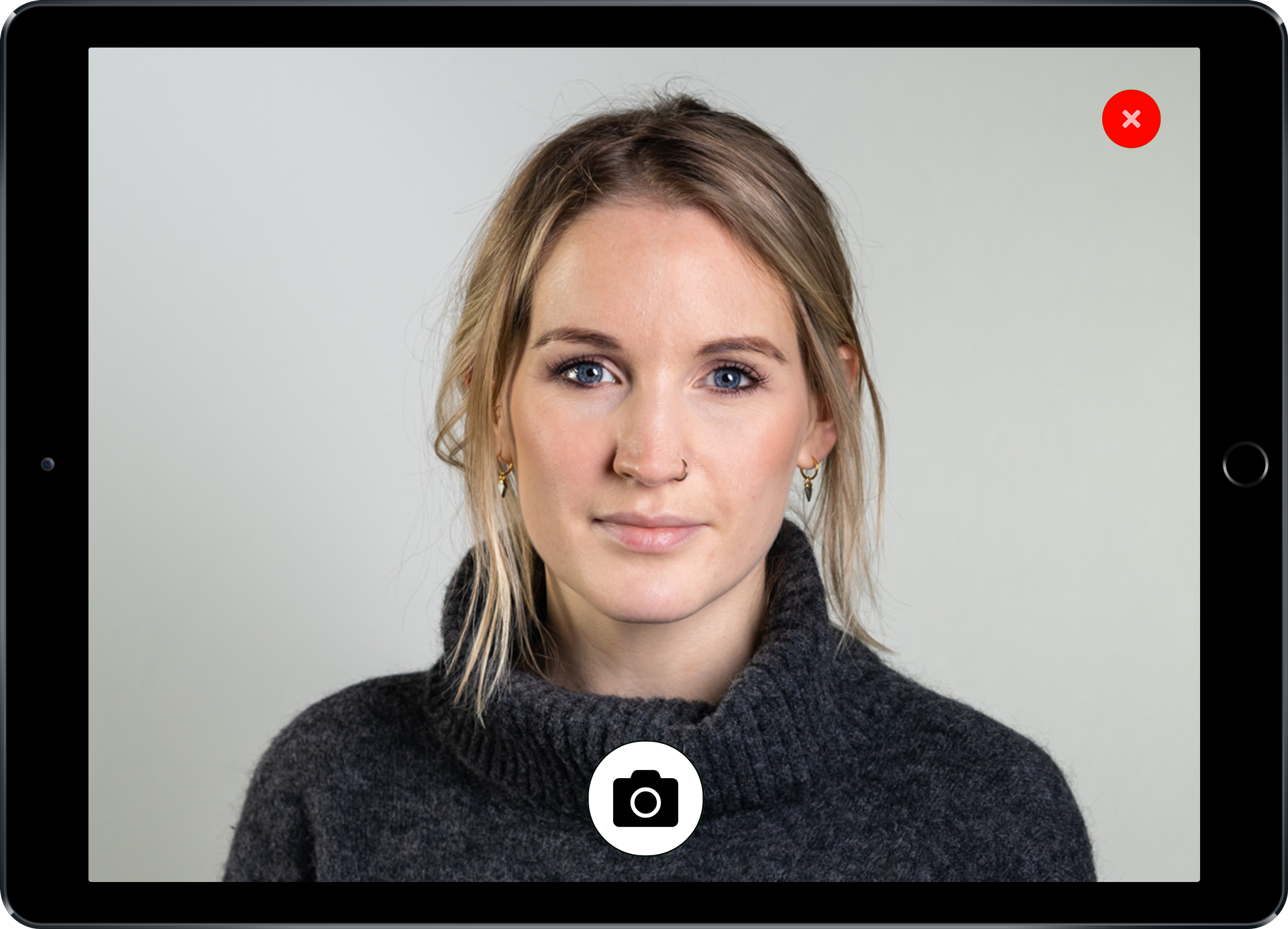 5 – Touchless visitor check-in option
Reduce wait times during visitor arrivals by offer a contactless sign-in solution like a QR code.
Each visitor completes their details by scanning the QR code with their mobile phones and their details are added to the visitors log.
This can be a very cost effective solution for businesses with multiple locations.
6 – Facial recognition sign-in
Streamline the sign-in process by offering facial recognition for returning visitors, contractors and employees.
If your workplace requires pre-registration before attending site, this can be an excellent way of preventing unwanted visitors.
Facial recognition is often considered a premium feature and not something you could find a free visitor management system.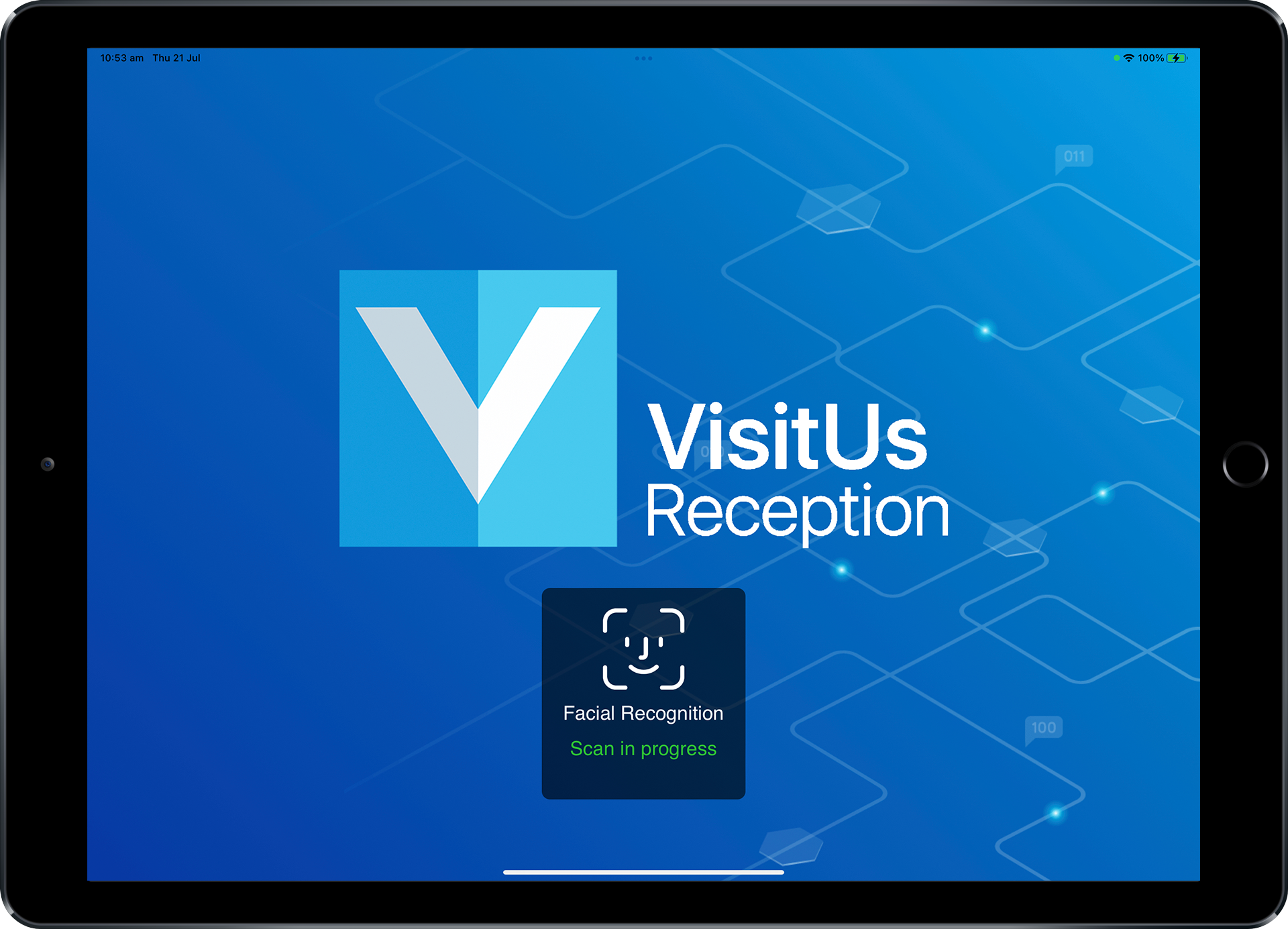 7 – Active Directory integration
Importing hosts into a visitor management system can be completed manually, but a having an integration with Active Directory makes the process much easier.
When a new person is added into your directory they will automatically appear as a host in the system.
8 – Export visitor logs and visitor data
Having the ability to export visitor details quickly and easily is a very important part of a visitor management solution.
If you have security incident or need to confirm the details of a personal guest, being able to access the data via an API or CSV export needs to be near instant.
9 – Sign documents
Document signing can be configured for signing legal documents during the sign-in process.
Some businesses may only want to display the document to a specific visitor type or have a customised version for all visitor types.
10 – Facilitates emergency evacuation
When there is an emergency your sign-in app should be able to send an evacuation checklist to each of your designated fire marshals.
Going one step further, it's also possible to send an SMS to each person on the visitor log asking if they are safe.
Unsafe responses trigger security alerts which can then be handled based on the feedback provided.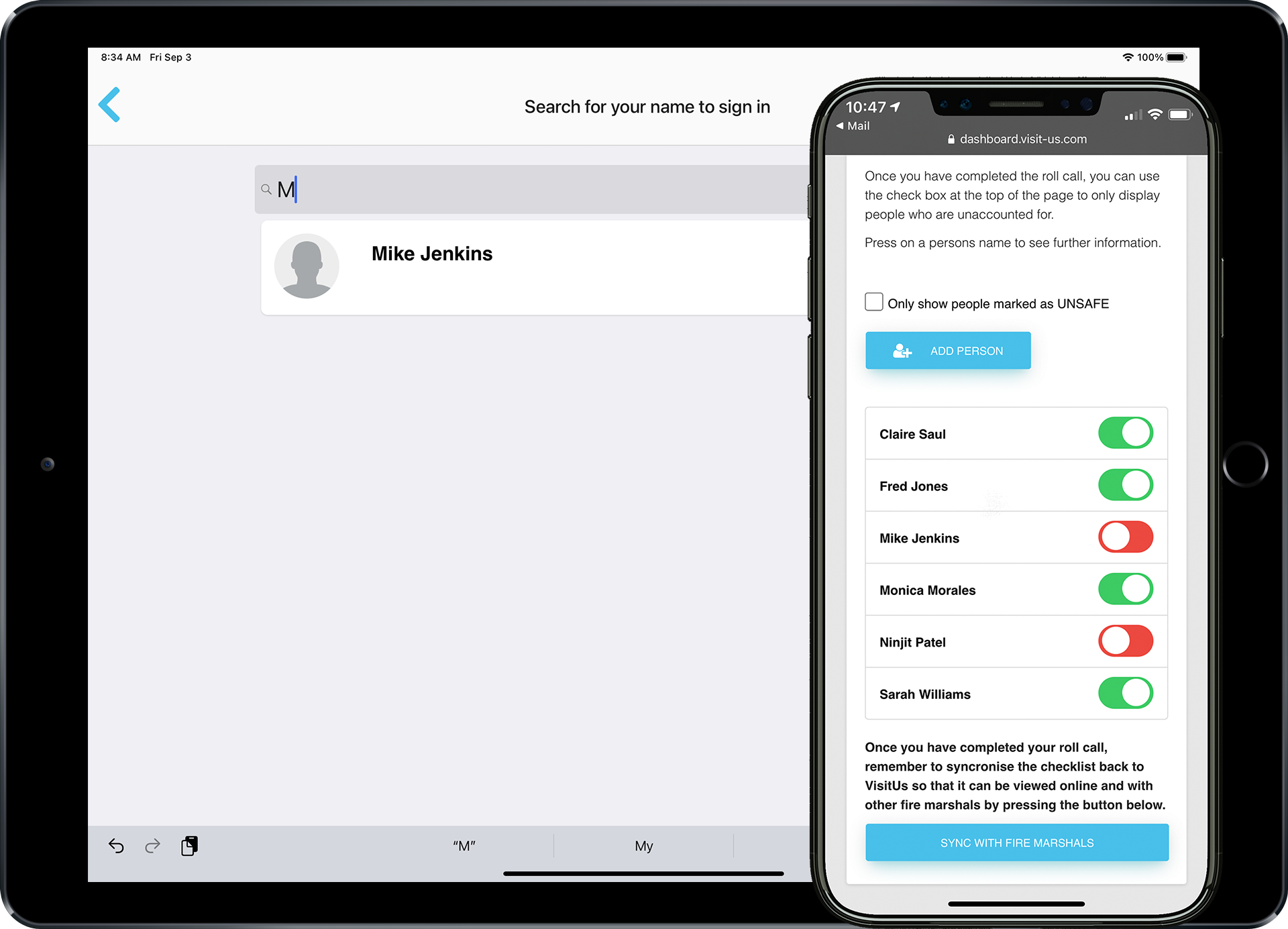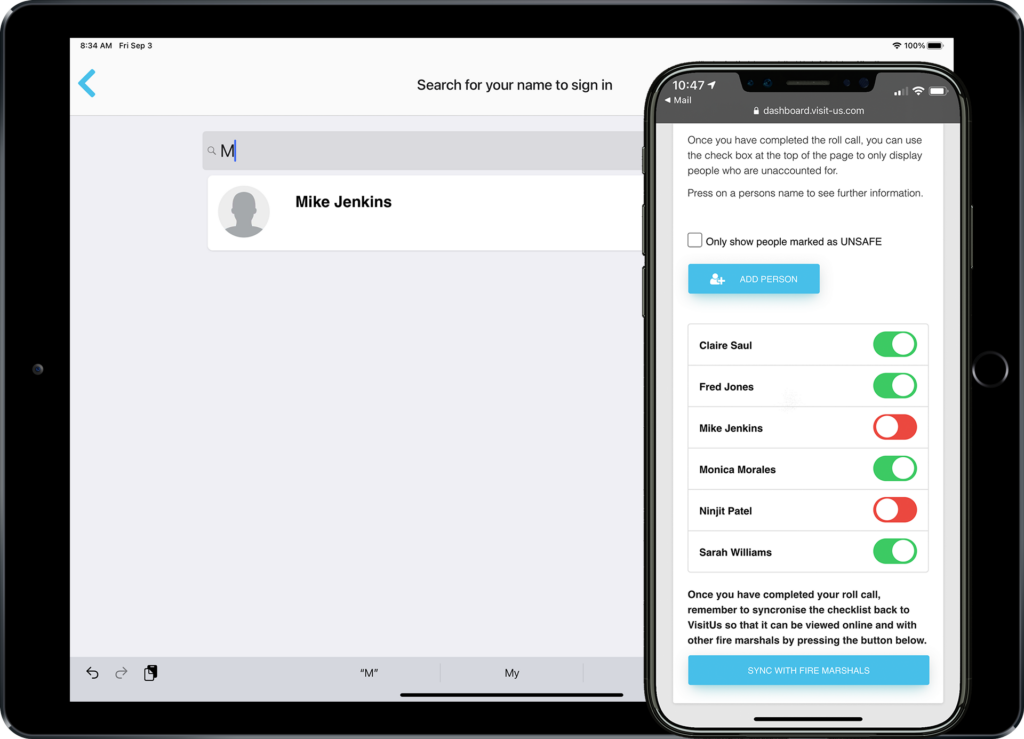 What else should i consider when comparing cloud based visitor management systems?
Data security and where are visitor details stored
It's important to consider where you store data and it's no exception with visitor management. This isn't just a strict requirement for government offices, but businesses that take care when selecting third party suppliers.
Find a solution that is hosted within your own region or country to enhance business security and bring peace of mind.
How simple is the check-in process?
The visitor experience is vital in ensuring high visitor satisfaction, so it's important to make sure the systems user interface is fast and easy to understand.
The check-in process should be seamless and allow you to capture critical information without creating backlog of visitors in your front desk area.
Check for limitations to the service
Some visitor management software might offer the essential features that you need but have limitations to how much you can use, like how many visitors you can check-in each day.
Look for a system with key features that supports unlimited visitors, advanced features and no hidden costs.
Basic features are great, but in order to maximise your investment it might be worth considering important features included in the standard or pro tiers on offer.
Does it need to have an access control integration
Some businesses like to have their visitor management system open secure doors or register a person to gain access in their access control systems.
Check to see if the provider offers a direct integration or at least has an API which could be developed upon.
Conclusion
We understand that finding a comprehensive solution for managing visitors, that can handle multiple visitor workflows and easy to set-up at an affordable price can be a little tricky.
So, if you're on the lookout for the right visitor management system, then consider our top 10 key visitor management features as an excellent starting point.
VisitUs today to learn more about our visitor management system and how you can create the best user experience for visitors, contractors and staff.