Migrating

visitor management

systems



If you're currently using visitor management system or are in the process of transitioning from a paper log book then VisitUs makes it easy to migrate from your current solution.
Book in a demo or start your free trial today!
Or contact us for a free quote.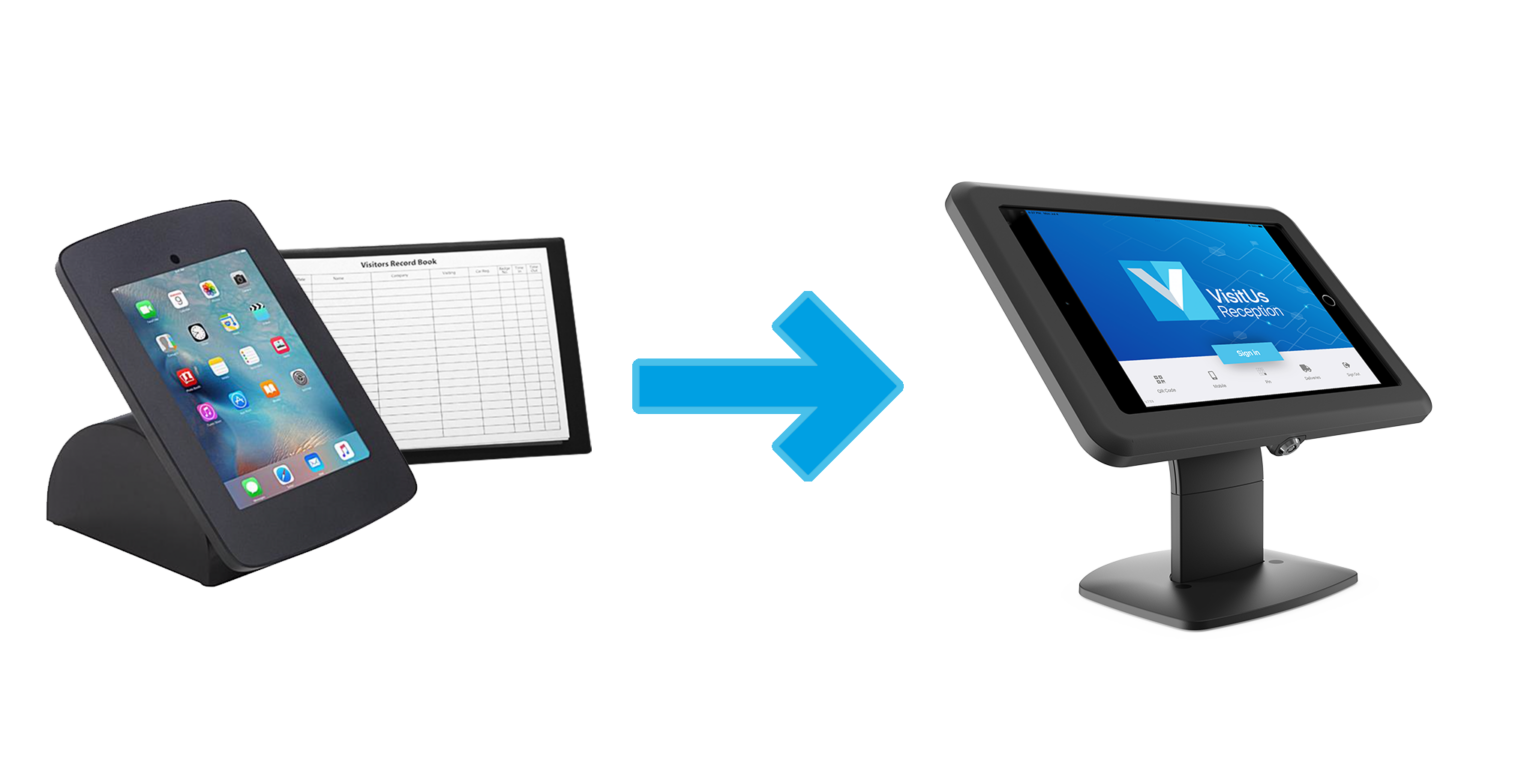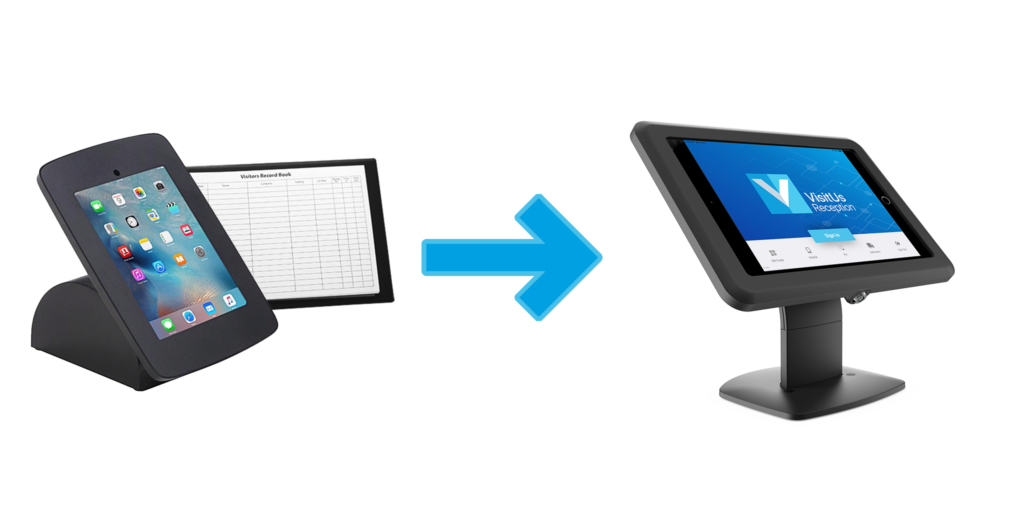 Transfer

visitor

data

in

3

easy

steps
Import your visitor data quickly and easily to make a seamless transition to the VisitUs visitor management system.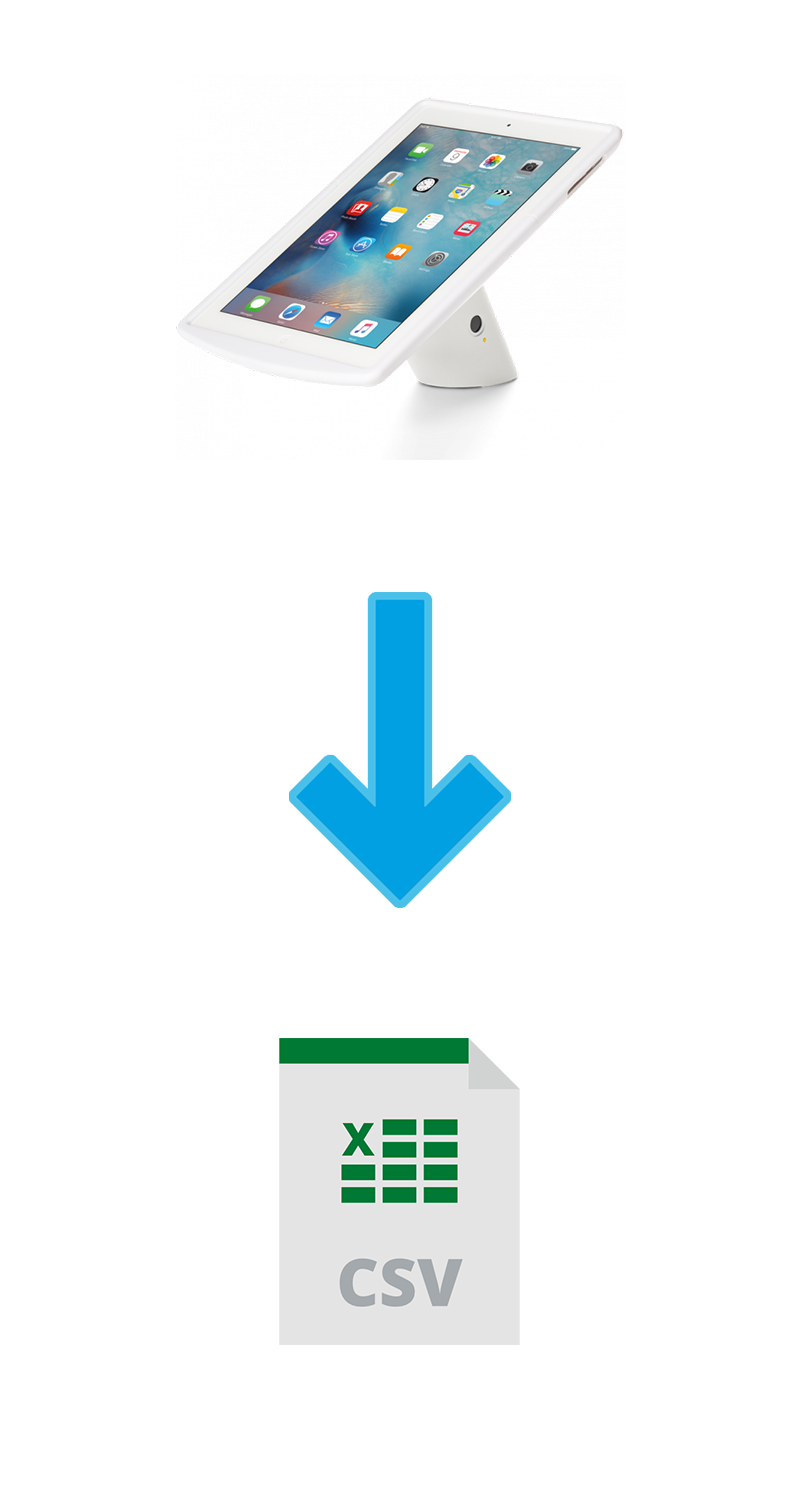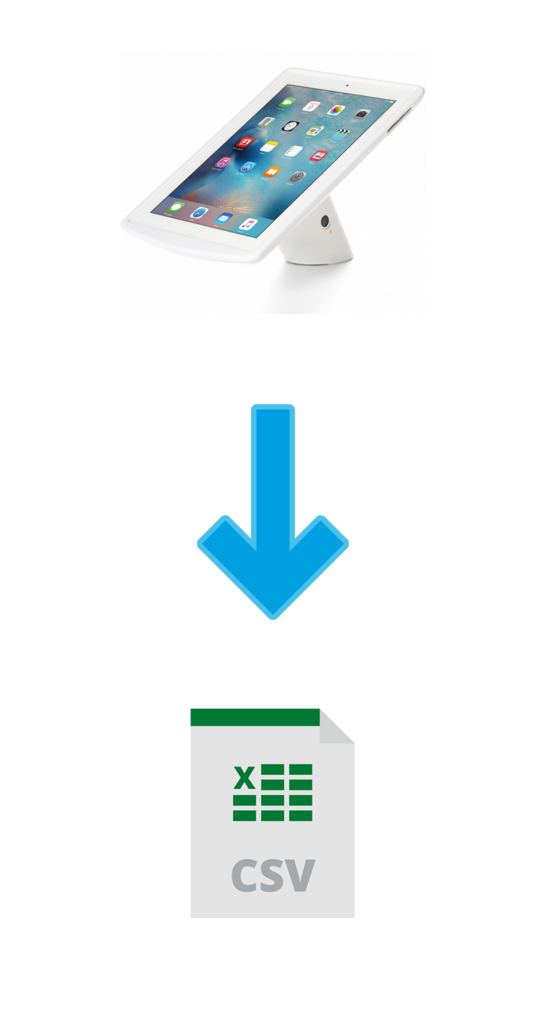 Export your visitor data from your exisiting system into a CSV or Excel file.
Most systems should allow you to export your visitor data in the reporting section of the web dashboard.
If you currently use a paper logbook then you can skip this step and move straight to step number two.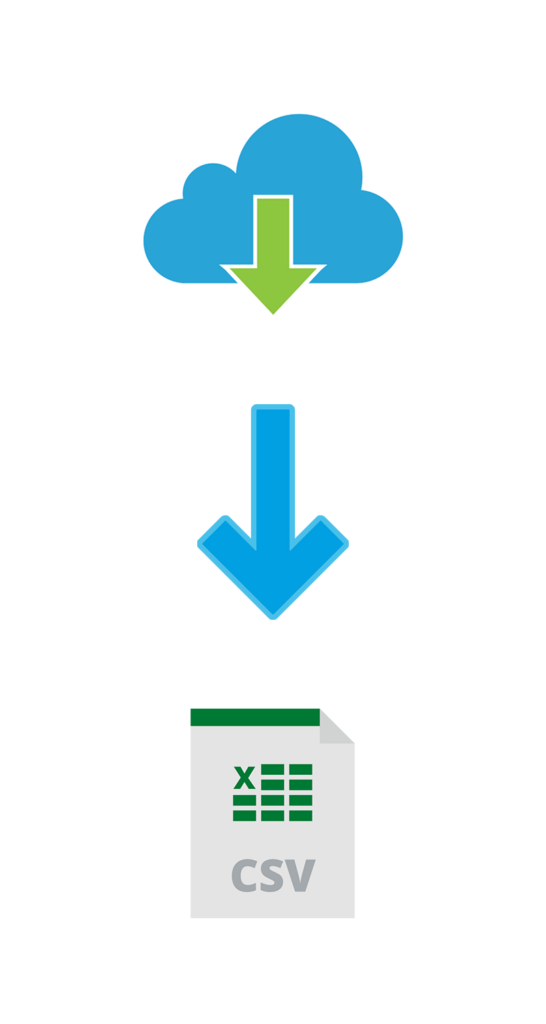 Download the VisitUs data import template and copy over your visitor data.
Our template is a simple CSV file with the exact column names required to import the data successfully.
If you have been using a paper logbook then you can insert important visitor data directly into the template.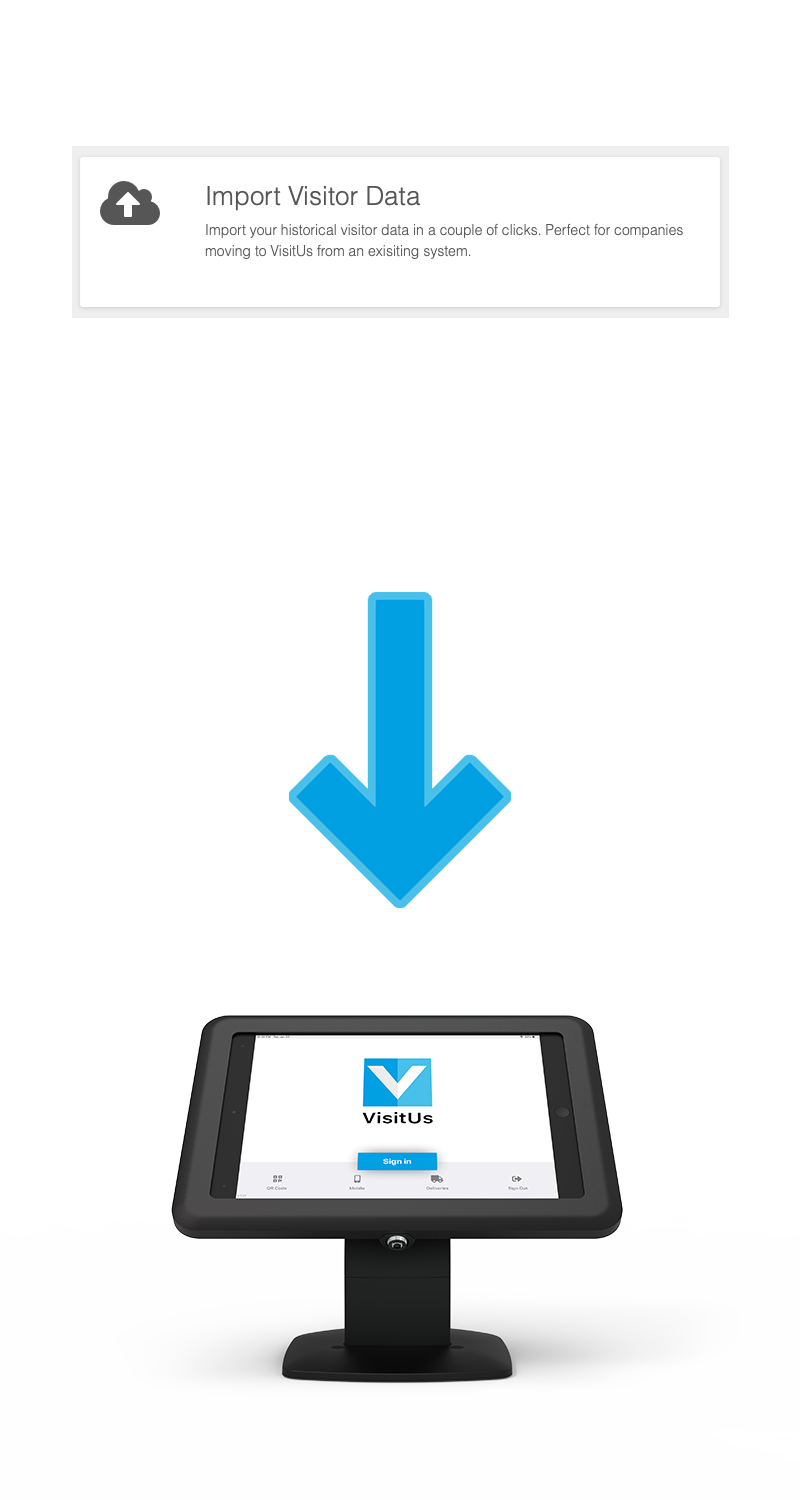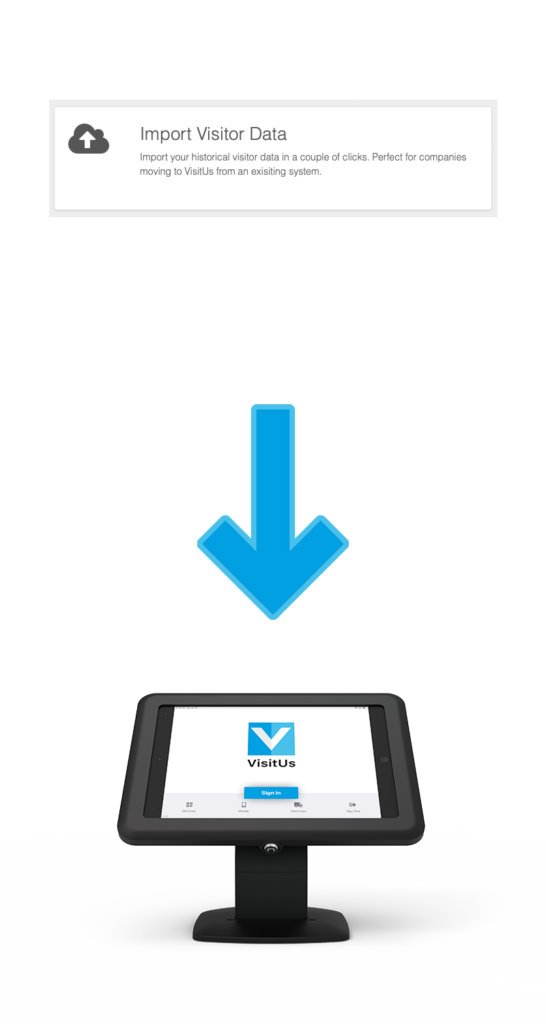 Import the visitor data using the VisitUs web dashboard.
It should take less than 1 minute to import up to 10,000 records at a time.
If you have a very large set of data, contact VisitUs support as we can help with the migration process.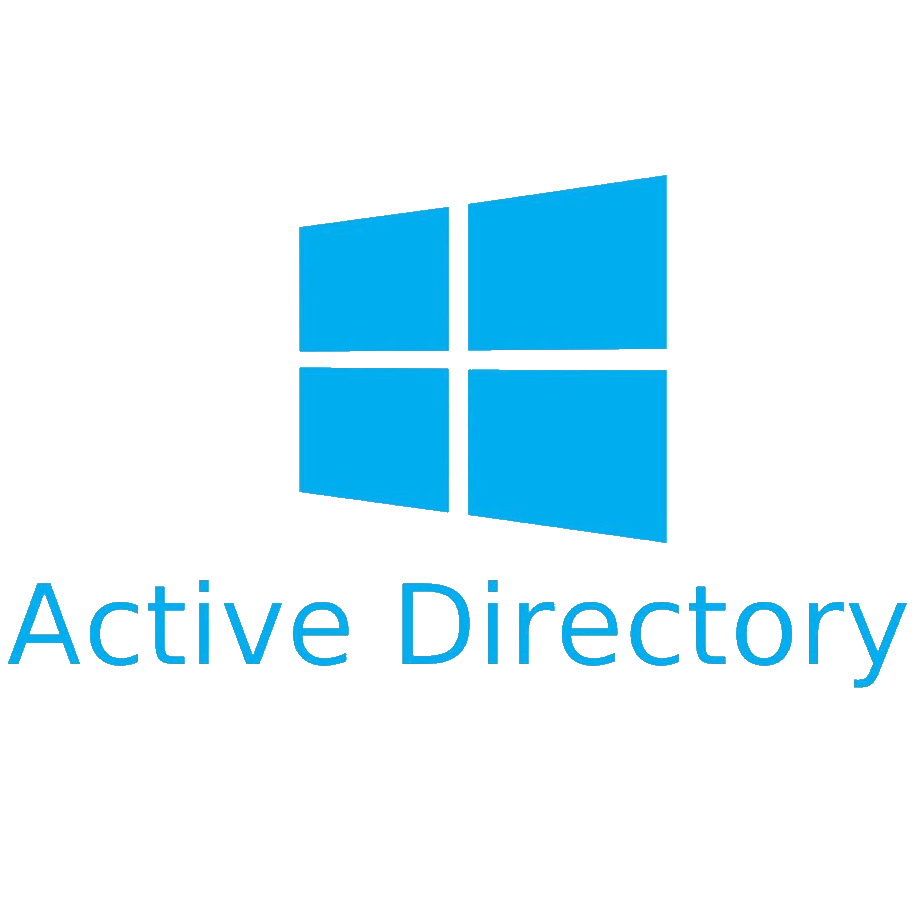 Import

employees from Microsoft

Active

Directory

into VisitUs
Employees or hosts can be added directly into the VisitUs system using a purpose built PowerShell script.
It currently supports Microsoft Azure Active Directory and on-premise Active Directory set-ups.
Once the script has been configured, it can be scheduled to run every week so that you can avoid the manual task of importing host data.
A VisitUs host profile can include the following details: