Let VisitUs help in ensuring that all visitors, contractors and employees are safe in the event of an emergency evacuation. Our "I am safe" feature allows everyone to report if they need assistance and get the help they need.
Book a demo or start a free trial
Or contact VisitUs.
All sign-in types are included in evacuations
Whether you use VisitUs to record employee sign-ins or not, everyone can be included in the evacuation checklist so that everyone is accounted for. Each person signed-in or registered to the site will receive an SMS notification asking them if they are safe.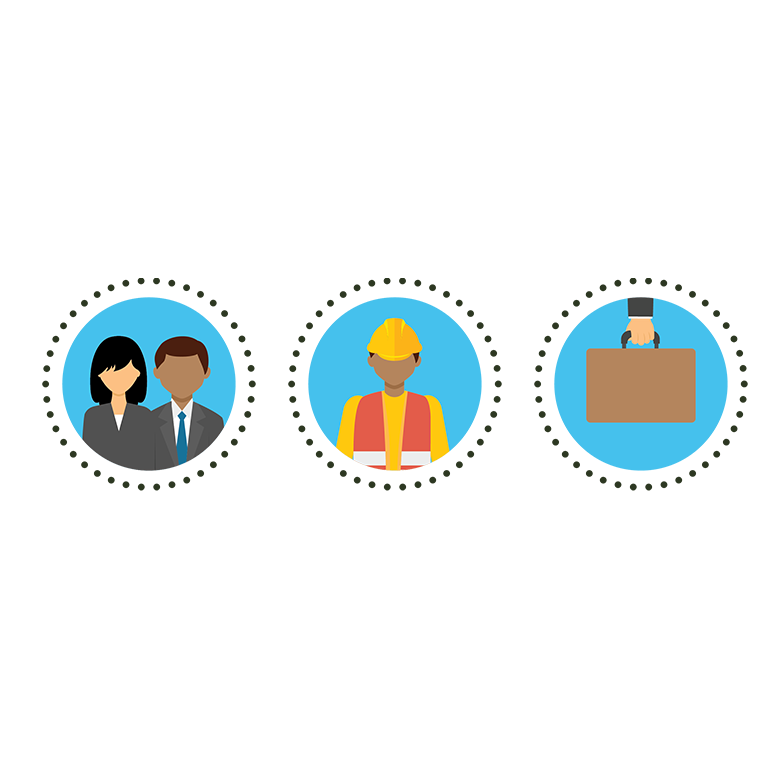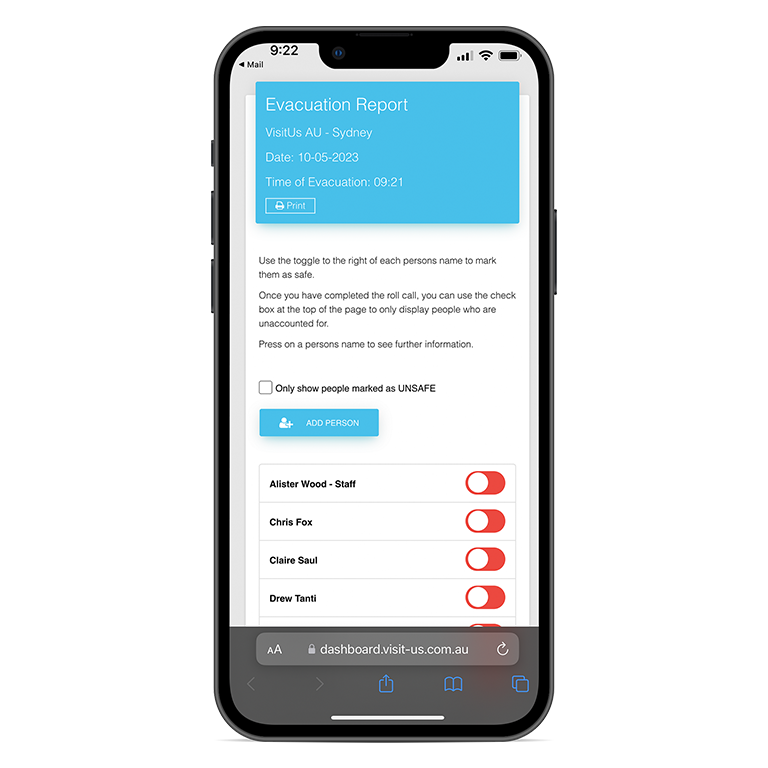 Instantly send an online checklist to all marshals
When an evacuation is triggered from the web dashboard or mobile app, each marshal that is assigned to that location is sent an SMS, email and push notification with a link to your online checklist. Each marshal can update the checklist in real-time.
Review evacuation reports
Once an evacuation is over and everyone is safe, the VisitUs web dashboard creates a detailed report of the event. The report can be downloaded as a PDF and includes date and time of the evacuation, a copy of the checklist, who was notified of the evacuation and a summary of events.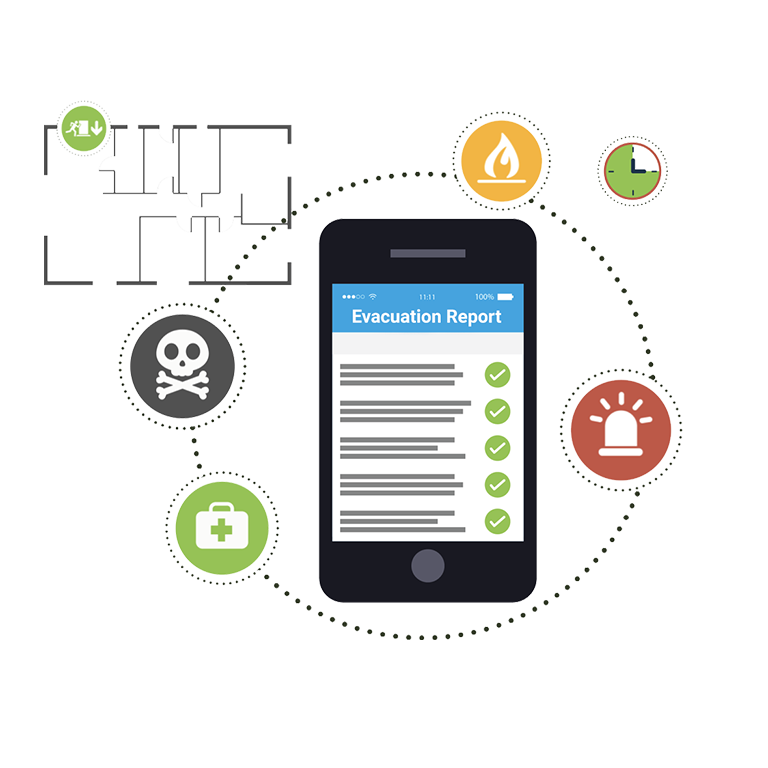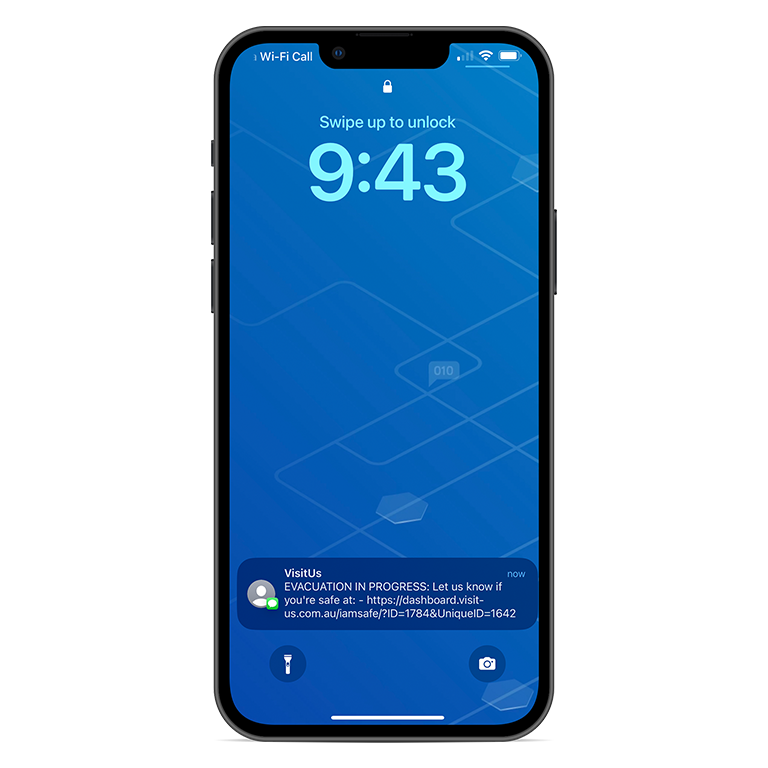 I am safe feature is included for all customers
Cost should never be a factor in ensuring peoples safety, that's why all VisitUs subscriptions include the evacuation feature and I am safe SMS as part of an evacuation at no extra cost.