With VisitUs, you have full control over the sign in experience and the data gathered. Custom data fields can be tailored for each sign-in type so that you get the information your business needs.
Book a demo or start a free trial
Or contact VisitUs.
Different for each sign-in type
Customise the sign-in process for each sign-in type by only requesting relevant data. The information is then stored in the VisitUs system and can be accessed via the web dashboard or by creating a report.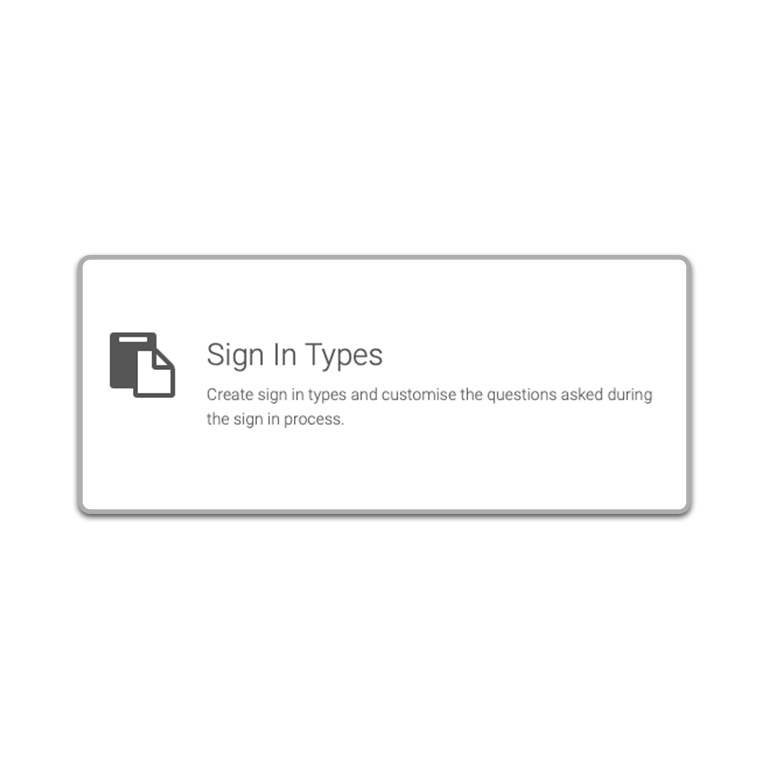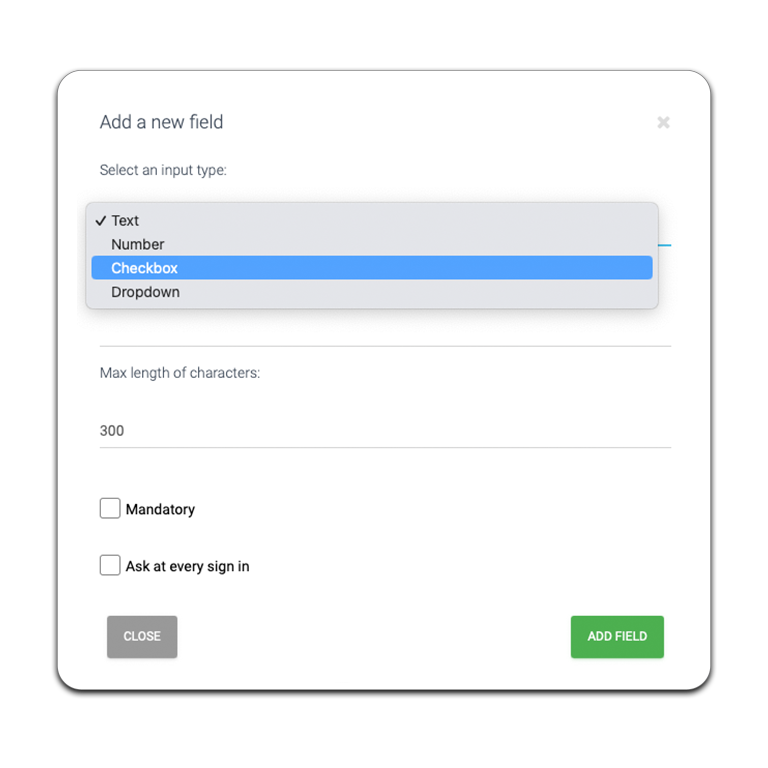 Select the right question type
Create entry fields with dropdown's, text inputs or checkboxes to ensure that you get the data that is most useful to your business. Each field can be marked as mandatory so that each visitor must answer the most important questions.
Add custom fields to printed badges
Each custom entry field can be added to a printed badge so that you can easily verify the data collected. Badges can also include the date, time, persons name, sign-in type, QR code, company logo and their host for the day.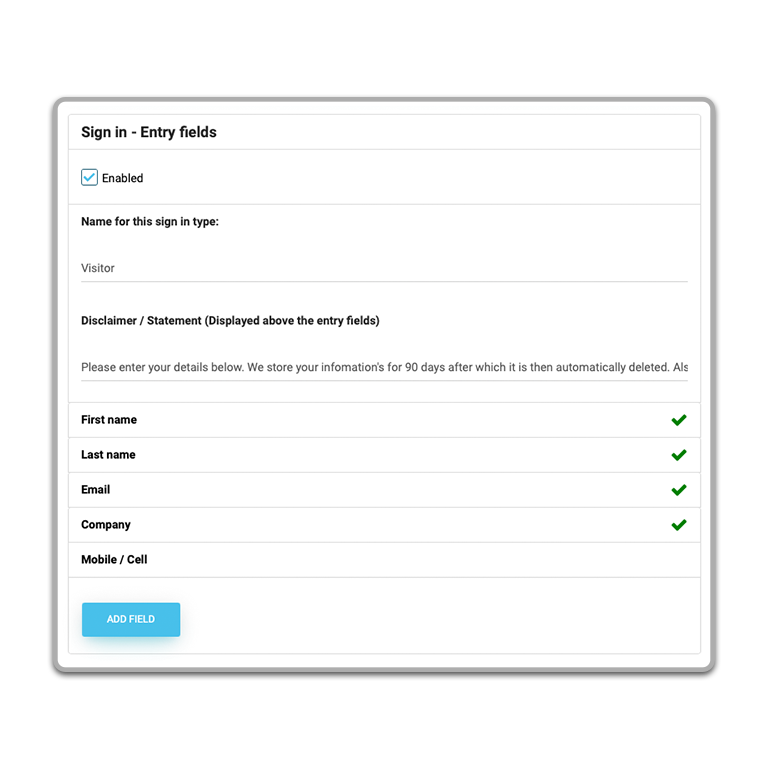 Some sites require visitors to answer multiple questions before being granted access. That's why it's important than VisitUs doesn't set a limit on the amount of questions you ask during sign-in.
Export all collected data
Now that you've collected data from your entry fields it needs to be simple to access. VisitUs allows your business to extract all visitor information into an easy to filter CSV file. Perfect for importing into a CRM or or internal system.