Visitor Management System for

Government

Offices
The VisitUs cloud based visitor management system is used by government offices all around the world across different sectors, including the fire department, education and transport to manage the demand for public access.
Get an instant FREE quote
Or contact us for a free quote.
Why a visitor management solution is required for your Government office?
There are many reasons government offices need to have a cloud based visitor management solution in place
Although there maybe a temptation to try a free solution, VisitUs offers benefits that can save time and drive efficiency in the workplace.
Why

VisitUs

is

the

perfect

visitor management system

for

your

government

office
Our cloud based visitor management software is ideal for all sizes of government agencies, from the local, state or federal levels. Our system provides a professional way to greet visitors and streamline the visitor sign-in process so that you no longer have to worry about a busy reception area. As an administrator of the system you have complete control over managing visitors and the entire registration process.
How do i

implement

the

VisitUs

visitor management solution?
VisitUs is Australia's leading cloud based visitor management software. Our team of specialists will help you every step of the way to ensure a smooth transition to our system.
QR code only solution
If you opt to sign-in visitors and contractors via a QR code then the set-up process will take a matter of minutes. Once you have created an account with VisitUs, you will be taken through a short set-up wizard.
At the end of the wizard you will have the opportunity to print out your unique QR code and then you are ready to go.
iPad terminals
Connecting an iPad to your account offers some great benefits including the ability to print badges and sign-in using facial recognition.
After creating your account with VisitUs you will be presented with a link code. Simply download the VisitUs Reception app from the AppStore and then enter your link code into the iPad. The iPad will now be connected to your account and is ready to sign in visitors, contractors and employees.
There's no limit to the amount of iPads you can connect to your account which is ideal for busy reception areas.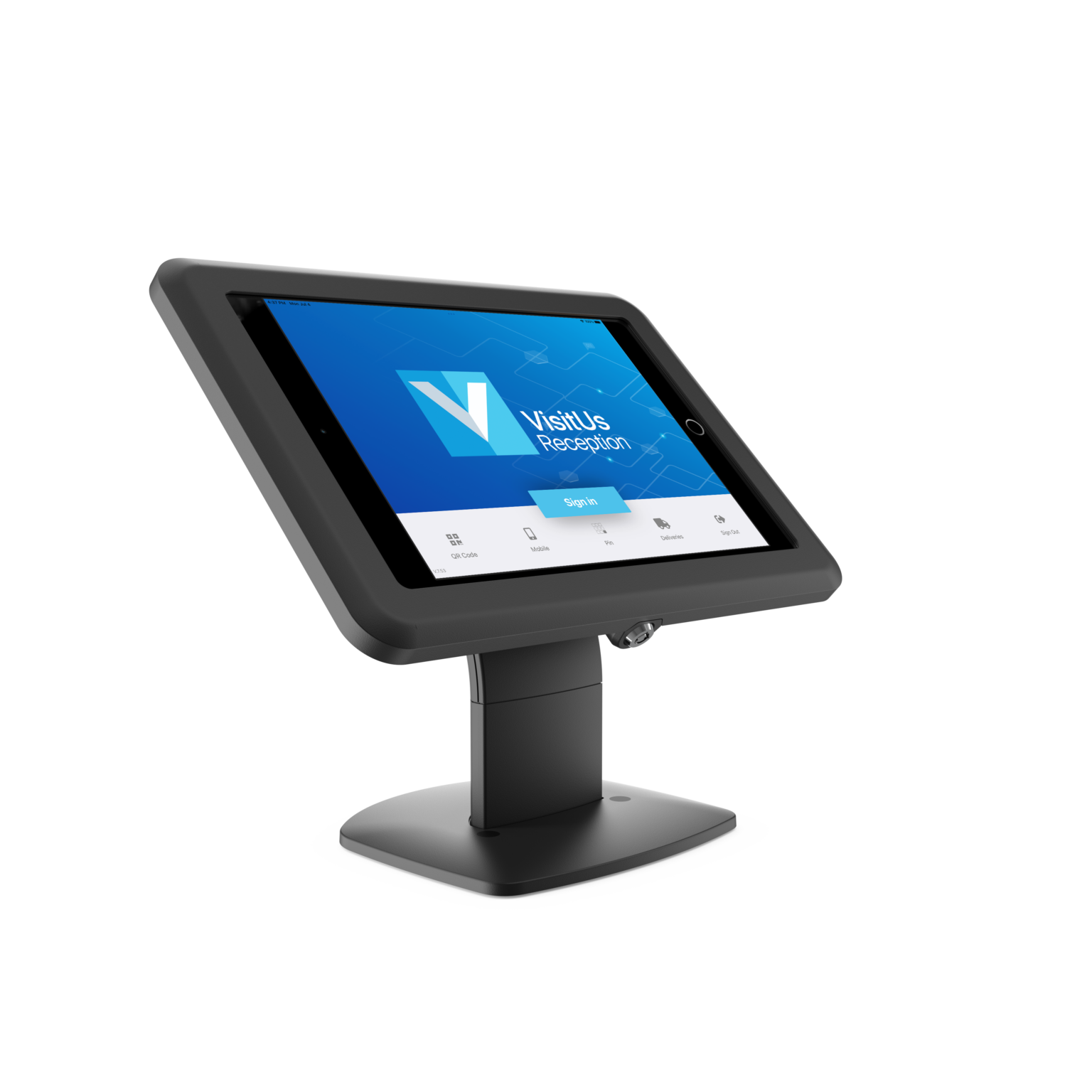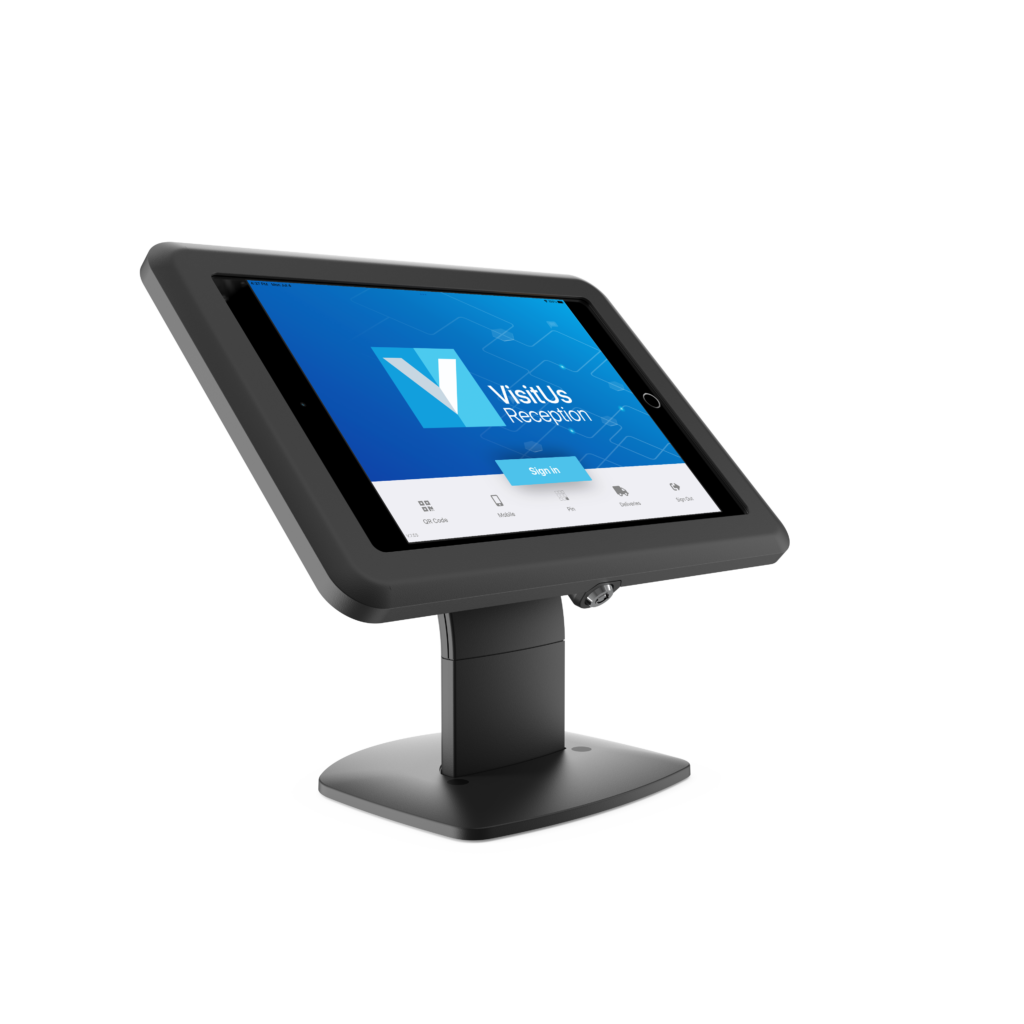 What is

visitor

management

software?
Visitor management software is a system that government offices use to streamline the process of registering and tracking visitors and contractors.
The benefits of using such a system include having a live view of who is on site, the ease of use for visitors and contractors to check-in and the increase in the security level for the building.
Government offices need to be socially responsible and having a flexible digital visitor management system makes that possible. It needs to make gathering visitor data quick and easy by making data entry a breeze.
Visitor management solutions should also offer a way to customise the check in process, send instant alert notifications, track visitors and integrate with existing tools.
What is the best way to compare

visitor

management

solutions?
There are a number options that we would recommend for comparing visitor management systems
Why not try out the visitor management system, this way, you can see how the software works and whether it is the right fit for your government office.
At VisitUs, we offer a free 7-day trial of our visitor management system.
A great way to see if a visitor management system is right for your government office is to get a demo from the software provider.
At VisitUs, we also offer a free demo of our visitor management system.
Another way to see if a visitor management system is right for your government office is to read the reviews.
To read our reviews, click here.