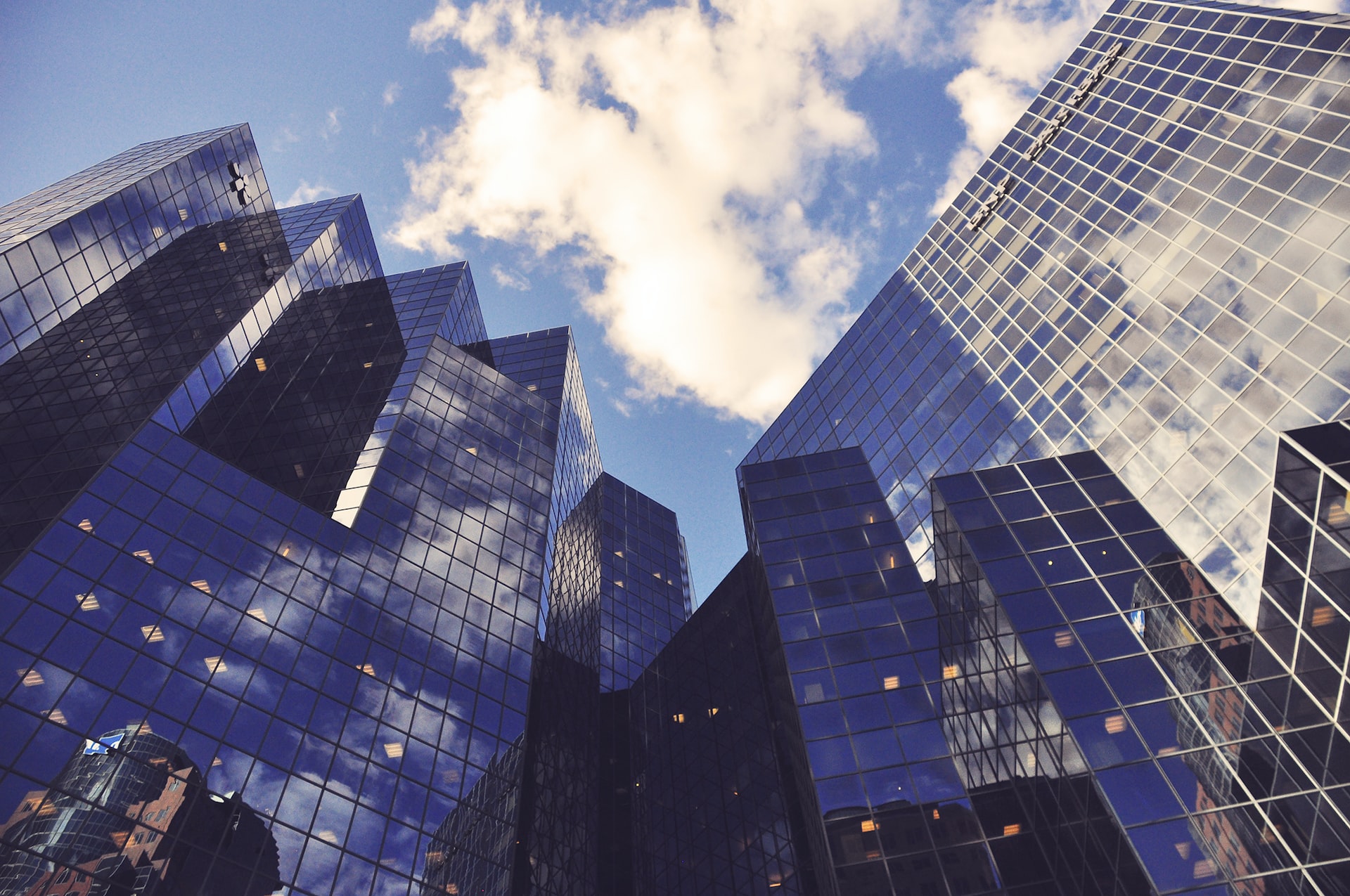 Why your company needs a visitor management kiosk
Your company needs a visitor management kiosk today. We know that may sound like a bold statement, but hear us out.
A visitor management system can provide a number of benefits for businesses, including increased security, decreased liability risk, and improved efficiency.
Let's discuss the main benefits of installing a visitor management kiosk and also the disadvantages that come with a paper sign-in book.
---
Firstly its worth addressing the types of visitor management systems on offer.
QR code check-in system Vs iPad visitor management systems?
The main differences between the two systems.
– Low cost
– Requires users to scan a code with their own phone
– Receive updates to the platform instantly
– Cannot print visitor badges
iPad visitor management systems:
– Customisable interface
– Can scan QR codes of returning visitors
– Offers facial recognition scanning
– Dedicated device means that visitors do not need to use their own
---
Now we know the different types of modern visitor management systems it's important to understand the benefits of a sign-in app.
What are the main benefits of a visitor management kiosk?
Notify hosts with instant notifications
When a visitor signs-in the VisitUs system sends an instant notification to employees via SMS, email, Microsoft Teams, slack or Webex Teams.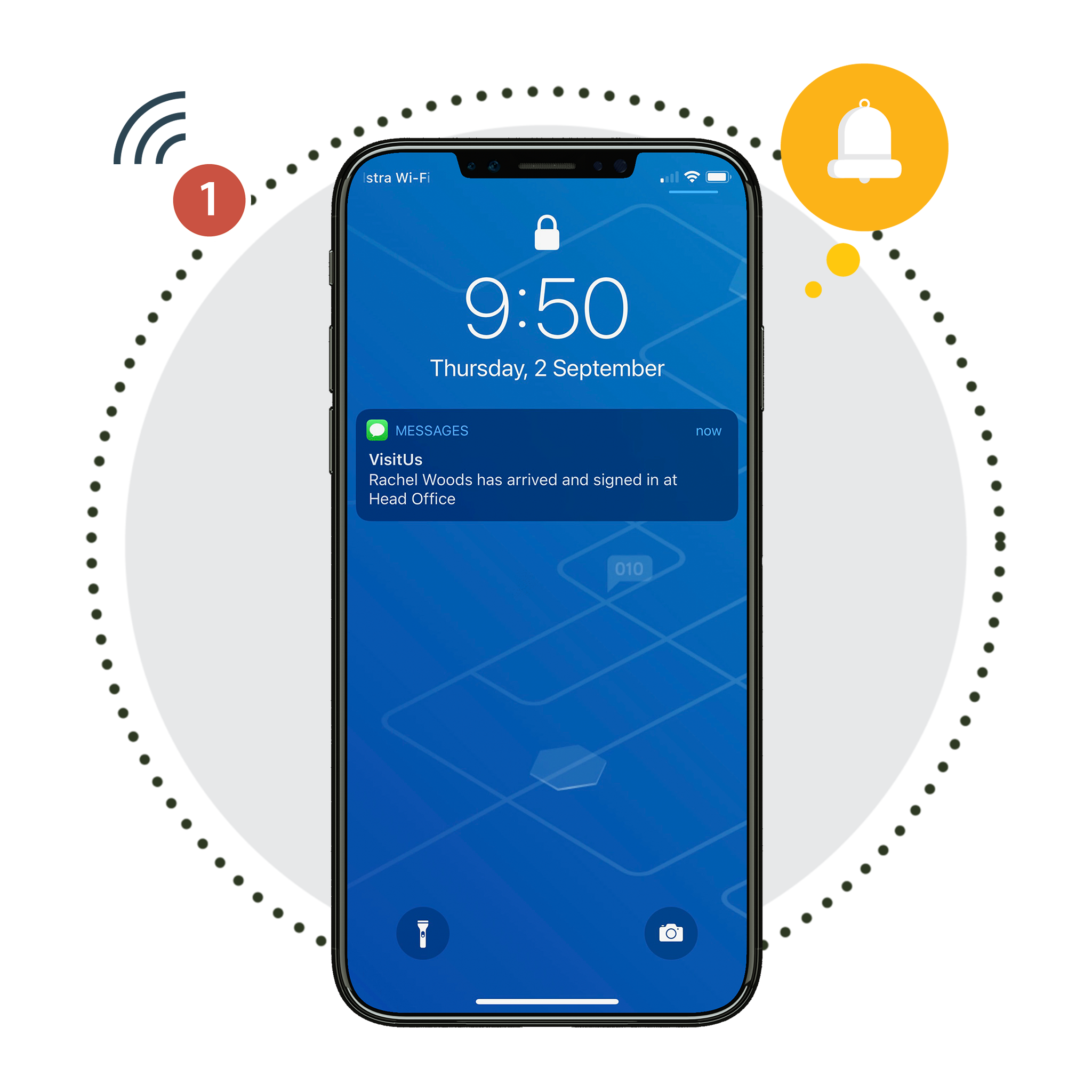 Live view of onsite visitors
Access the web dashboard to see a live view of everyone who is currently signed-in or out.
Trigger your access control system
Grant a visitor access to a specific area with an integration into your exisiting access control system.
Built in photo capture
The VisitUs system has the ability to capture a visitor or contractors photo during the check-in process.
This can then be printed onto their visitors badge or viewed online in the web dashboard.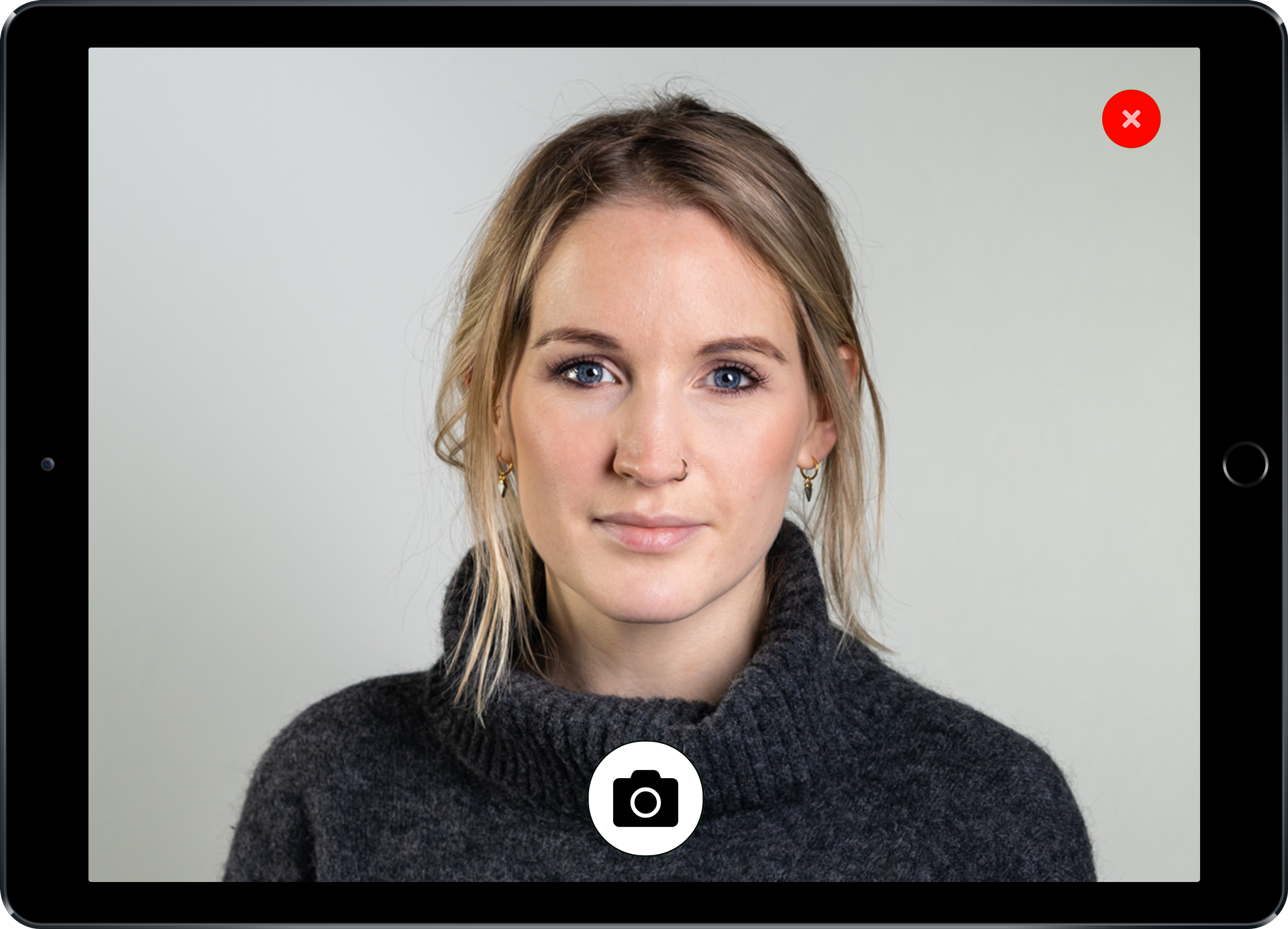 Create great first impressions with self service kiosks
Customise your check-in system with your own unique branding. The VisitUs system has been created to offer the ultimate in user experience that your visitors will love.
Pre-register guests or customers prior to arrival
Speed up the check-in process by pre-registering visitors.
They will be sent an email including a unique URL so that they can enter their details and receive a QR code which can be scanned on arrival.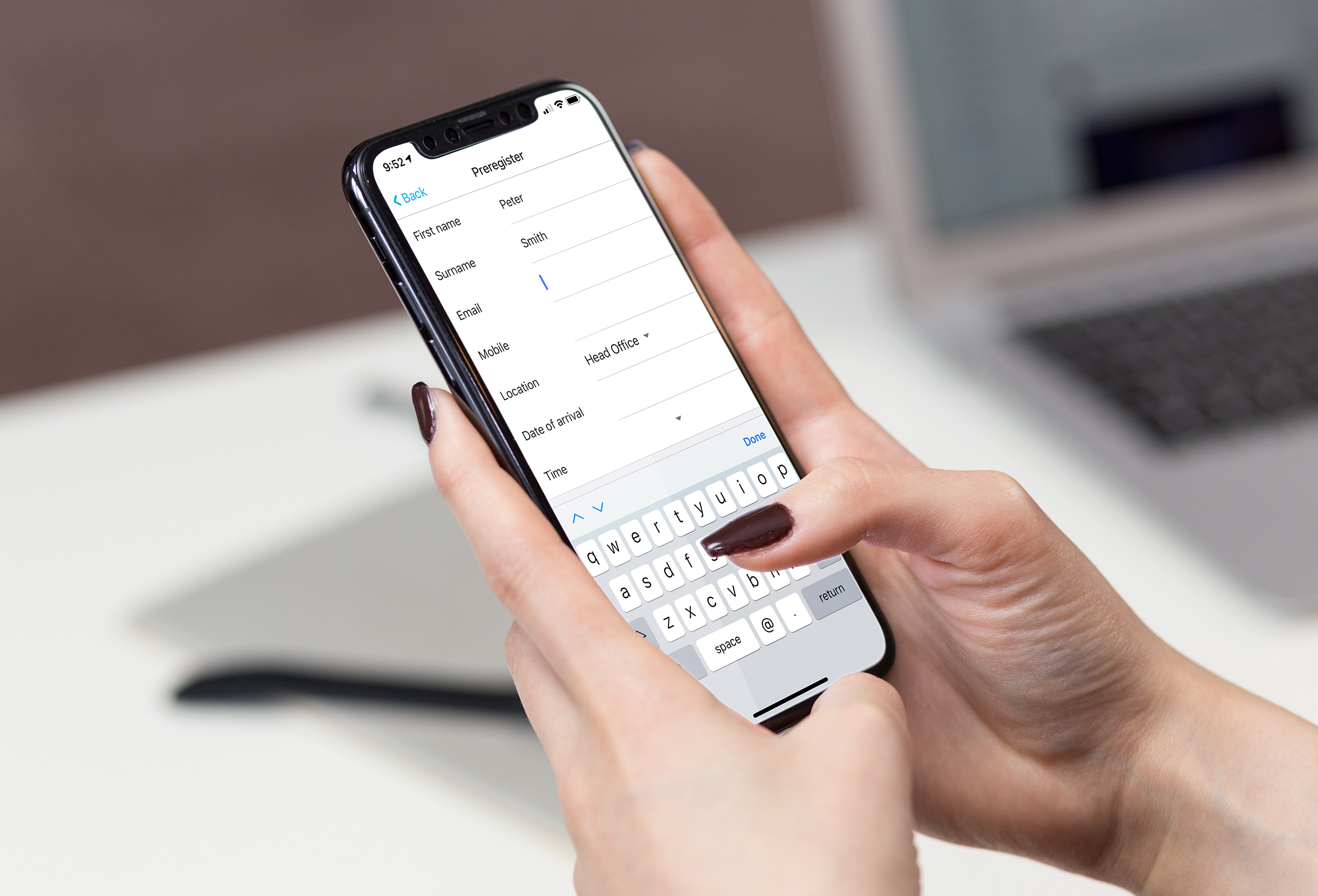 Download detailed reports
Reporting is easy, and it only takes seconds to export data from the system for compliance checks and to see the total time on site.
Increase your health and safety levels with online evacuation checklists
If there is an emergency onsite it's important to understand exactly who maybe at risk. VisitUs sends out a unique URL to all fire marshals so that they can immediately see who maybe in danger.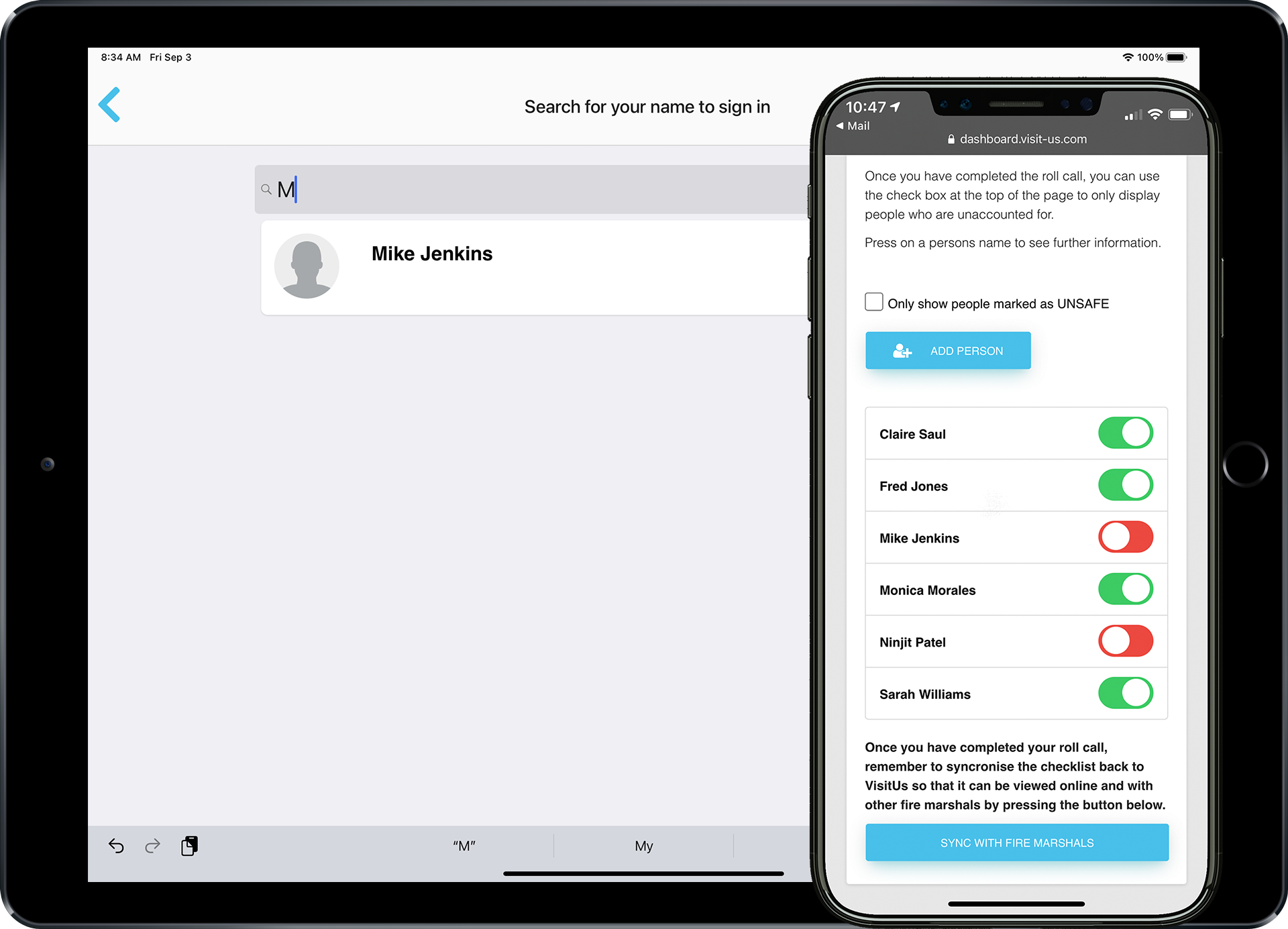 Record employee sign-ins
Visitor management systems can record staff members start and end times too. VisitUs even has the ability to record break times which can be exported into a dedicated staff report.
Your data is kept secure
It's important that the data you collect is stored securely and meets GDPR compliance levels. At VisitUs we prioritise security and that's why we are one of the very few systems to be fully ISO 27001 certified.
New features added all the time
Unlike a traditional paper logbook, digital software can be updated remotely. As new features are released your system improves every time.
---
Frequently asked questions
Can a visitor management kiosk print visitor badges?
Yes, the VisitUs visitor management system has built in label printing and can be configured to print badges depending on the sign-in type.
Each badge can also be customised to include your company logo and any information that's relevant to their visit.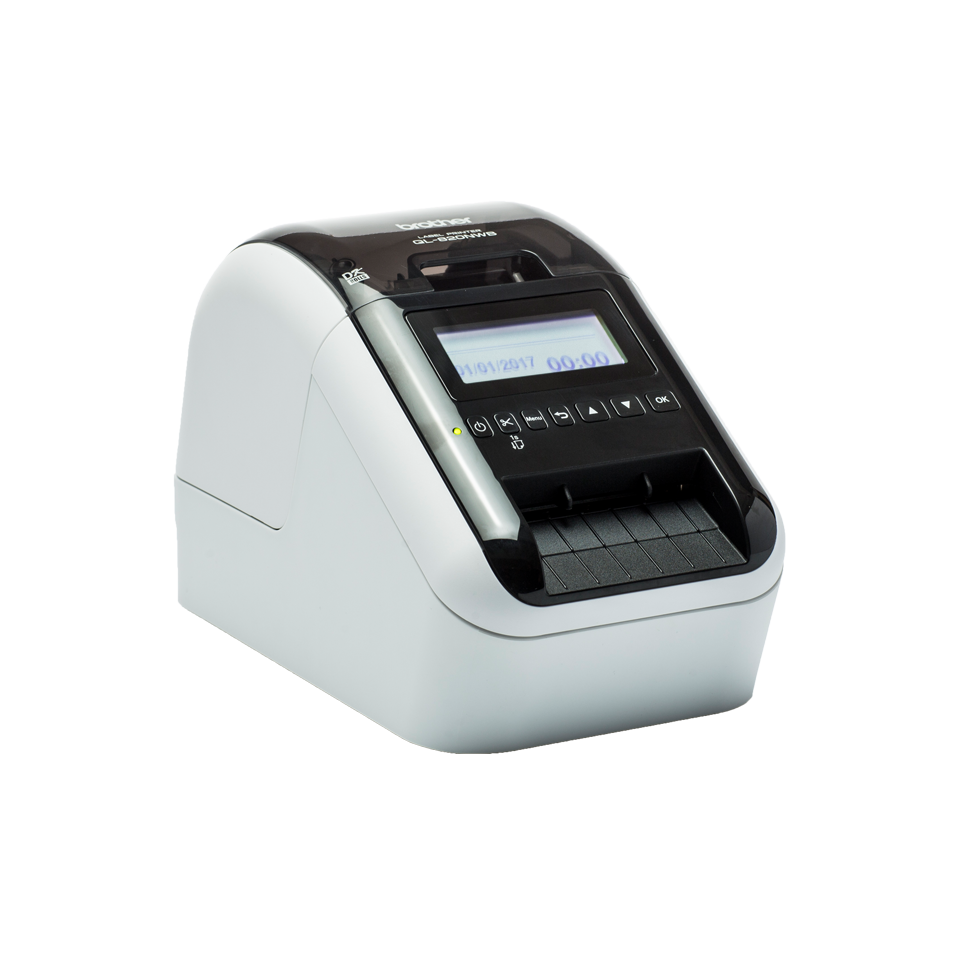 Which visitor management system is right for me?
This all comes down to your companies needs as no two are the same. If you're looking for a system that focuses on the visitor experience then VisitUs has created the ideal iPad interface.
Alternatively if you're looking for a solution that doesn't require hardware then the VisitUs contactless check-in option might be right for you.
Can i use the system in more than one location?
VisitUs has been created to work across multiple locations. Each location can be accessed from the same web dashboard and administered centrally.
Do we need a different subscription for each entry point?
No you don't. The VisitUs system has the ability to create access points so that all notifications include where the visitor entered your location.
---
Conclusion
A visitor management kiosk is an excellent way to speed up the check-in process while also creating a great first impression for your guests.
If you're still on the fence about which system is the best fit for your business, then get in contact with VisitUs today as we can help answer any of your visitor management related questions.