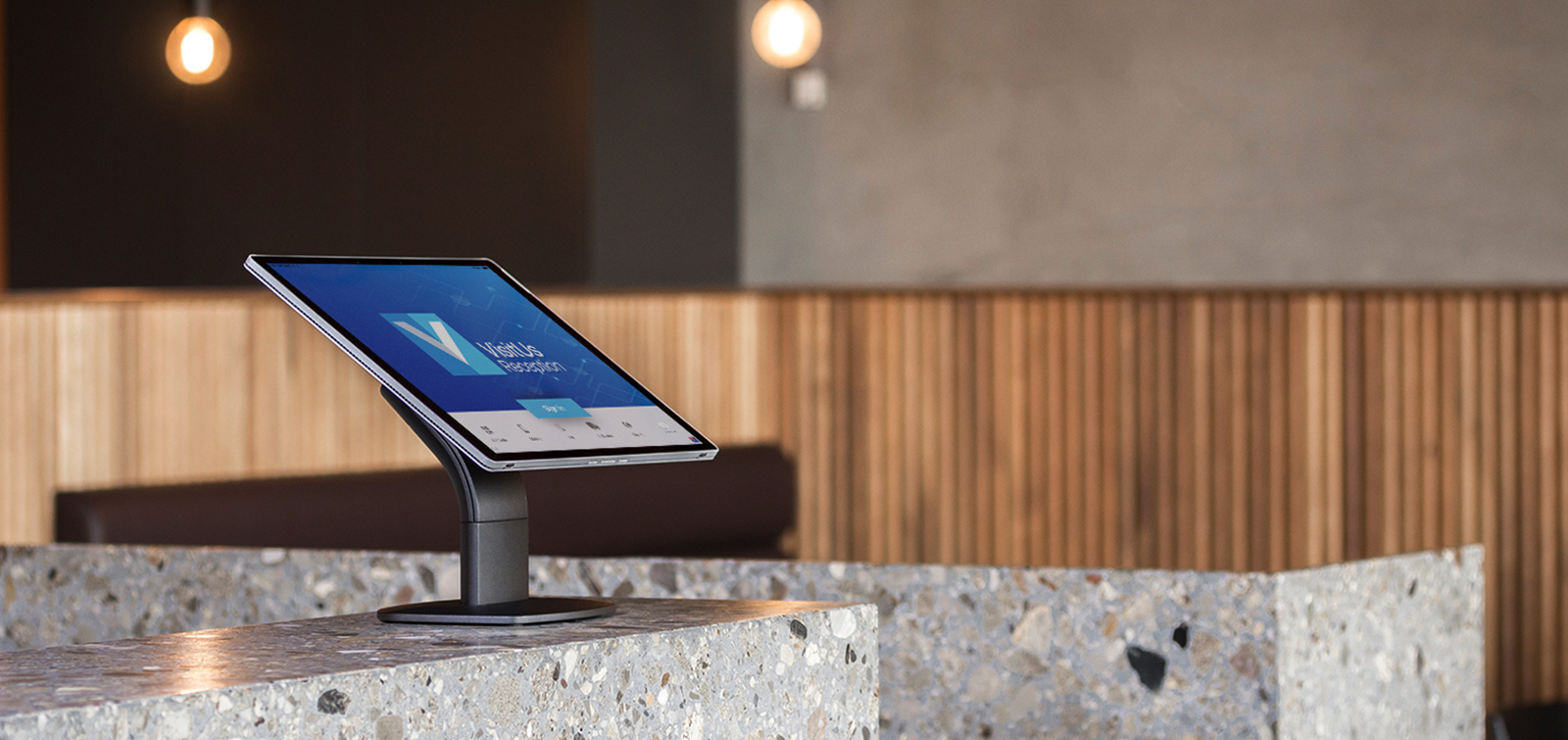 The 5 Best Ways to Improve Efficiency with a Visitor sign-in system
A visitor sign-in system is a great way to improve the efficiency of your business. These systems have become very popular in recent years because of the many benefits they offer and the positive impression it provides in the modern workplace environment.
In this article, we will discuss the 5 best ways to improve efficiency with a visitor sign in system and we will also discuss the main benefits of implementing a digital sign in app for your business!
Firstly, what is a visitor sign-in system and why do you need one?
A visitor sign in system is a system that allows you to track visitors or people who are onsite at your office locations. The system is important because it helps you keep track of who is coming and going from your business. It also helps you ensure that all visitors are safe and accounted for in the event of an evacuation.
There are many different types of visitor sign-in software available on the market. The most popular type are cloud based digital visitor management systems. These are typically installed on a tablet device and allows you to manage your sign-in process via a secure online portal. 
So how does a visitor management solution work?
A visitor management solution, such as a digital visitor sign-in app, traditionally works by having your visitors sign in when they arrive at your office. The system will allow you to capture the visitor's name, date of visit and and other required visitor information. You can also capture the visitor's photo for identification purposes.
The visitor sign in app will then store this information in a secure online portal. This information can be accessed by you, or designated staff, at any time using the dedicated web dashboard. This allows you to keep track of who is coming and going from your business and monitor visitors to ensure that all visitors meet regulatory compliance.
Now that the visitor has signed in it's important to notify hosts. The system does this by sending instant notifications directly to the host via SMS, Microsoft Teams notification, email or to the systems mobile app with a push notification.
Another great feature of a digital visitor management system is that it can be integrated with your existing HR or payroll system. This gives you the ability to track employee check-ins as well as automate timesheets.
So, if you are looking for a way to improve the efficiency of your business, visitor management software can certainly give you a big bang for your buck!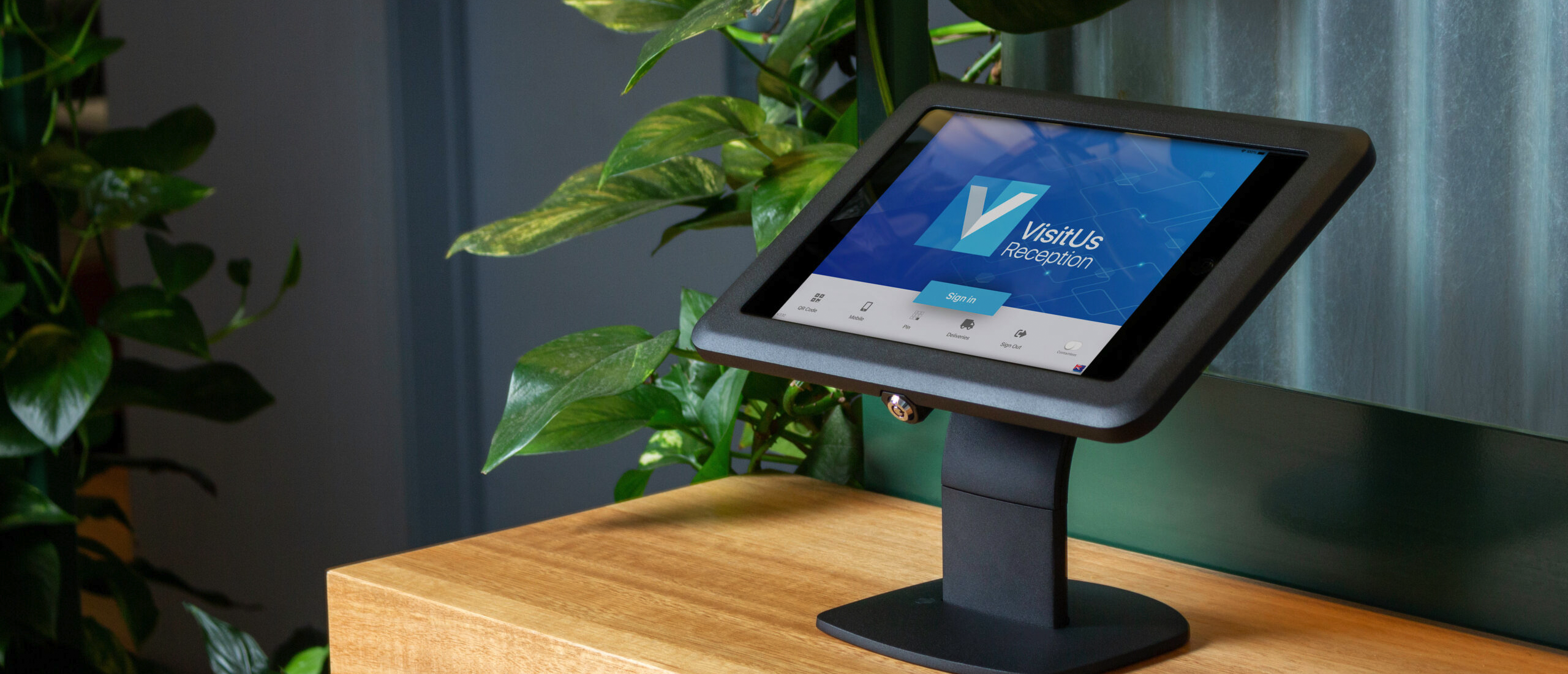 The benefits of using a smart visitor management system?
Increased Security
Improve the security of your business or government facility by easily keeping track of who is coming and going from your business. This helps ensure that all visitors, contractors and staff are safe and accounted for in the event of an evacuation.
Convenient and Easy to Use
A well designed sign-in system is convenient and easy to use. It is intuitive for both visitors and administrators and allows you to manage your visitors from anywhere, anytime.
Helps Keep Track of Visitor History
A visitor sign-in app opens up the possibility to visitor tracking and contact tracing quickly and easily from the web dashboard. You can see who has visited your business and when they visited, and then export it to a CSV file or access the data via the systems public API. This can be helpful for tracking visitors behaviour and the number of times they visit you over time.
Low Cost and Easy to Deploy
A top visitor management system should be low cost and easy to deploy. Deploying the software on your tablet is as easy and downloading the app from the AppStore and entering a link code. Once you've done that you can start signing in visitors right away.
Contactless sign-in options help keep front desk staff safe
Most visitor management systems come with a contactless sign-in option which gives the visitor the option to scan a QR code with their mobile phone to complete the sign in process.
Contactless sign-in features reduce face to face interactions between front desk staff and your incoming visitors, which will minimises the risk of spreading nasty colds, flu's and other viruses.
How to choose the right visitor management software for your business?
When looking at the available visitor management software, it is important to consider the specific needs of your business. Some factors to consider include:
– The number of visitors you expect on a daily basis.
– How you would like to manage your visitors (e.g. by appointment or on a first-come, first-served basis).
– The type of information you would like to collect from visitors (e.g. name, company, purpose of visit, sign an NDA).
– Is the data securely stored and in what region.
– How would you like to notify your hosts when their visitor has arrived.
– Do you also need to capture staff sign-in
Once you have a good understanding of your needs, you can begin to compare different software packages to find the one that best suits your business. Be sure to read reviews and compare features before making a decision.
Some systems may offer a cheaper starting price but fail to mention that the features you want are not included. You then have to opt for a higher priced subscription aimed at large enterprises to get what you need.
Various products may also present themselves as a full workplace management system which takes care of meeting rooms and coffee orders that sound exciting at first. Beware as the visitor management component of the system may not meet your requirements and you're then left with a system that isn't driving the efficiency that you needed.
When you have narrowed down your list of potential systems that have the right tools for the job to 2 or 3, it's a great idea to book in a demonstration of the system or try it out with a free trial.

So what are the 5 best ways to improve efficiency with a visitor management system?
Pre-register visitors before they arrive
Give your visitors or contractors the ability to enter their details prior to their arrival which will greatly speed up the visitor registration process when they arrive.
If a visitor or contractor has entered their details beforehand, they will have been issued their own unique QR code which can be used to complete their sign-in using the contactless check-in process.
Print visitor badges automatically on sign-in
Easily identify a person at a glance with a visitor management system that supports badge printing. Badges can often be customised to include your logo, the hosts name and any other information that is relevant to location.
Offer a contactless QR code sign-in option
A fast visitor management system is one that allows multiple visitors to sign in simultaneously. By presenting a touchless sign-in option at reception, large groups can check-in by scanning a QR code with their mobile phone that redirects them to your customised sign-in portal.
Some systems even include an option for returning visitors to complete a quick sign-in further increasing front desk efficiency.
Screen visitors and contractors to ensure maximum compliancy
One of the most time consuming tasks for reception staff members can be checking whether contractors have completed their site induction and have the right to work onsite.
A visitor management system can do this for you which will save time and further increase your reception desks efficiency.
Communicate with your staff using instant notifications
Another point of inefficiency for reception staff can be contacting a visitors host to let them know they are waiting in reception. A visitor management system can take care of this by instantly sending a notification.
The notification can include the details of the visitor and a picture so that they can easily identify them in a crowded reception area.
Conclusion
A digital visitor registration system can help to improve efficiency in a number of ways, including keeping an accurate visitors log.
By pre-registering visitors, printing badges automatically and providing a contactless sign-in options. You can also use the system to screen contractors and visitors for compliancy and to send instant notifications to hosts about their guests' arrival.
If you do decide to Implement a solution for visitor registration, then look out to see if it can provide our 5 best ways to improve efficiency as it will make your business run more smoothly and save you hours of time each month.