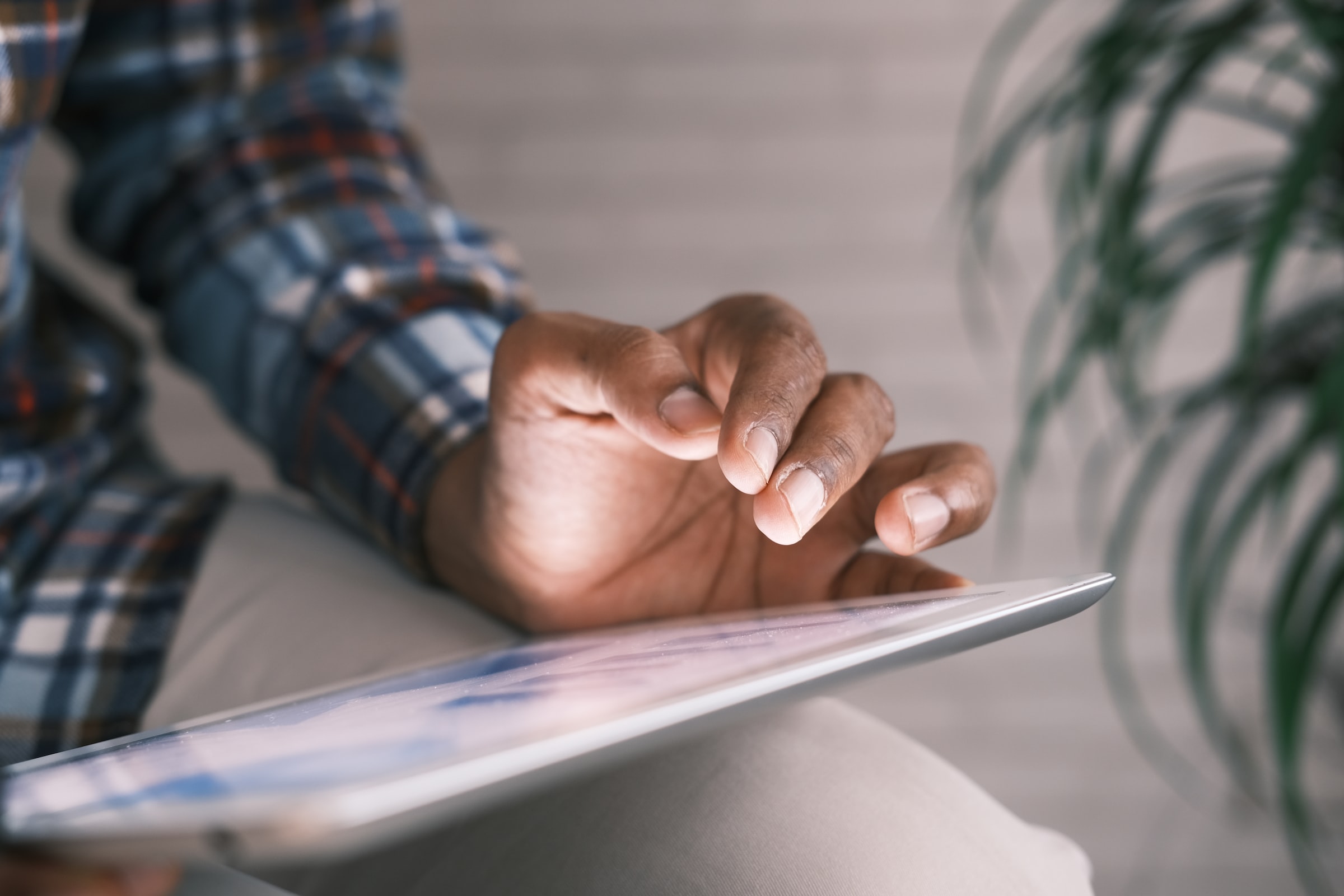 5 Benefits of a Visitor Management System
In this article, we will discuss the benefits of a visitor management system and the top 5 ways it can automate time consuming tasks and free up your reception staff.
Creating an excellent visitor experience and great first impression is very important for all businesses.
That's why it's worth considering a visitor management system that can automate manual processes in your reception area that is easy to set-up, making it more efficient.
Let's look at all the details of the 5 biggest benefits of visitor management systems and how much time each one can save you.
1 – Send instant alert notifications
When visitors arrive, one of the biggest benefits of a visitor check-in system is that it can send immediate notifications when a visitor arrives at your office or facility.
This reduces the need for your front desk staff to manage visitors by manually recording visitor details and then trying to contact their host to let them know that they are waiting at the front desk.
Notifications are automatically generated and can sent to the host in multiple ways including:
– SMS
– Email
– Microsoft Teams
– Slack
– Push notification
Estimated time saved: 2 minutes per visitor
2 – Pre-register visitors
Another key benefit of visitor management software is that it can allow you to pre-register visitors in advance.
Pre-registration provides visitors the opportunity to enter their details such as their name, company, email address and even take a picture prior to their arrival on site.
Once the visitor registration is complete, the visitor receives a unique QR code which can be presented to the visitor management software to complete a simplified check-in process.
Pre-registering visitors can have a big impact of saving time when you have busy reception area and provides a streamlined process for return visits as the QR code can be re-used at a later date.
Pre-registration also makes it easy to identify visitors in an efficient manner so you can concentrate of offering them the best customer experience.
Estimated time saved: 5 minutes per visitor
3 – Generate reports of visitor activity
One of the most time consuming tasks for front desk staff would be to create a report of visitor data.
If all the information was entered manually into a visitor logbook, then each record would need to be typed up into a spreadsheet and would likely include errors from hard to read handwriting.
Visitor management solutions make this easy for you by offering an export of visitor data in a matter of seconds.
Estimated time saved: 2 minutes per visitor
4 – Check for a valid visitor induction
Making sure that each visitor or contractor has a valid induction can be very difficult unless you have a digital record.
For some front desk staff, providing better visibility of who has access authority and whether an individual is permitted to be on site can save a significant amount of time.
A lot of sites have strict legal compliance laws that means making a mistake can be costly and impact safety. Government offices are a good example of somewhere that needs to take additional care.
A visitor management solution can take away this headache by presenting the induction on the first visit and then recording the expiry of the induction.
Each time the visitor or contractor signs-in, the electronic visitor management system checks to see if they have a valid induction.
If they do not, then it will prompt them to complete the induction on the spot or alert security personnel of the failed sign-in attempt.
Estimated time saved: 2 minutes per visitor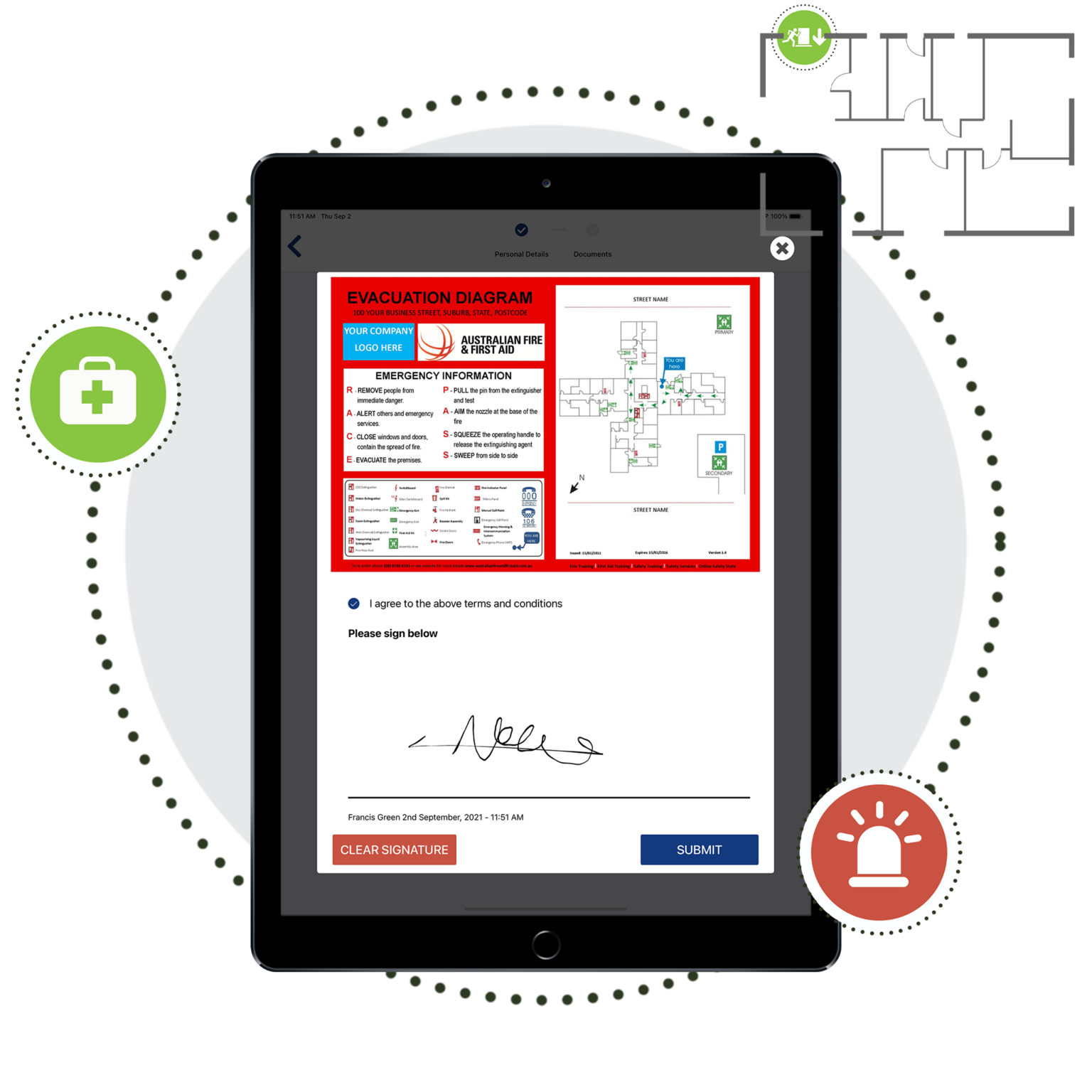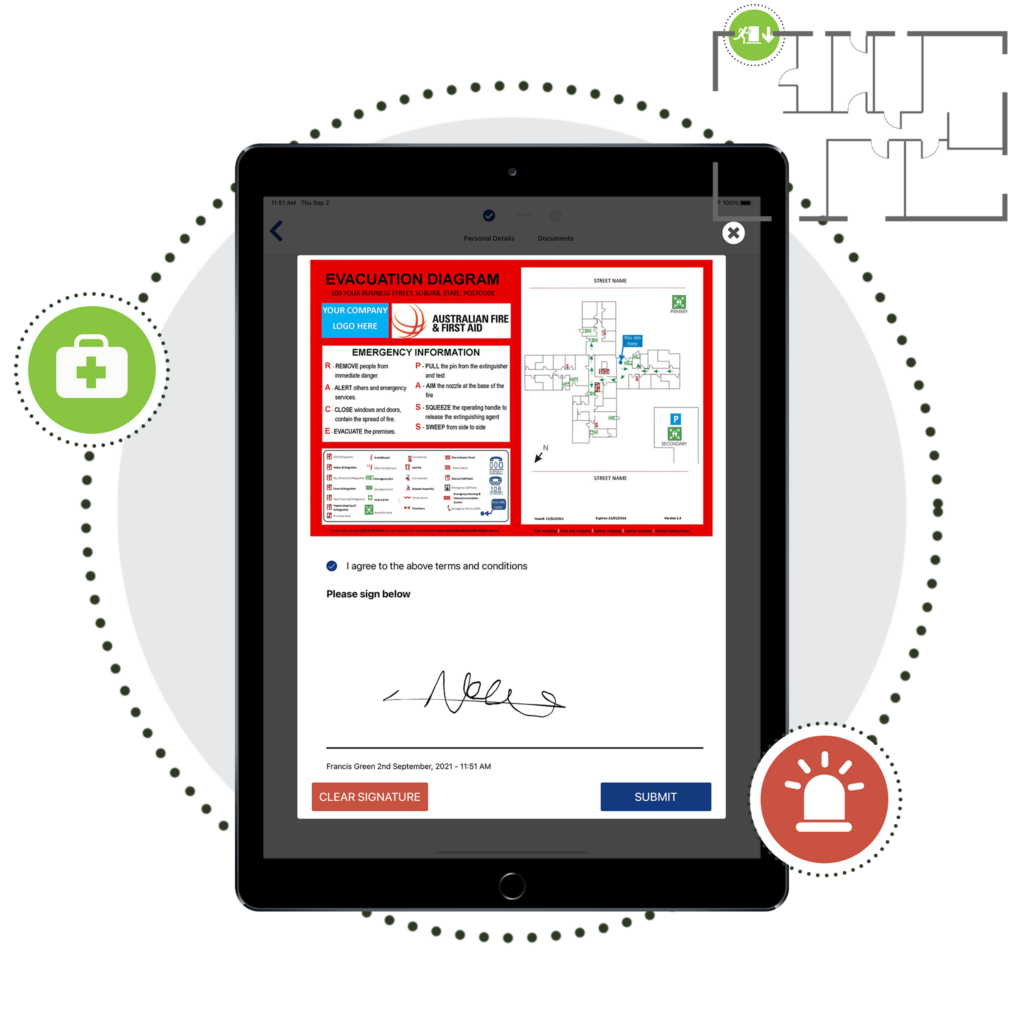 5 – Generate an evacuation checklist
Knowing who is onsite at any particular time is especially important in the event of an emergency evacuation.
If an incident occurred at your main office and you need to evacuate the building immediately, it's common practice to complete a roll call to ensure everyone is safe and accounted for.
A visitor management system has the ability to generate an evacuation checklist that includes check-ins of all guests, full time employees and contractors and then send it directly to your designated marshals.
The checklist can be updated by each individual as they receive an SMS asking them if they are safe. If they respond then the online checklist is automatically updated with their real-time location.
Evacuation reports are also available online for future reference to assist the business with site safety planning and to review what can be improved.
Estimated time saved: 10 minutes per evacuation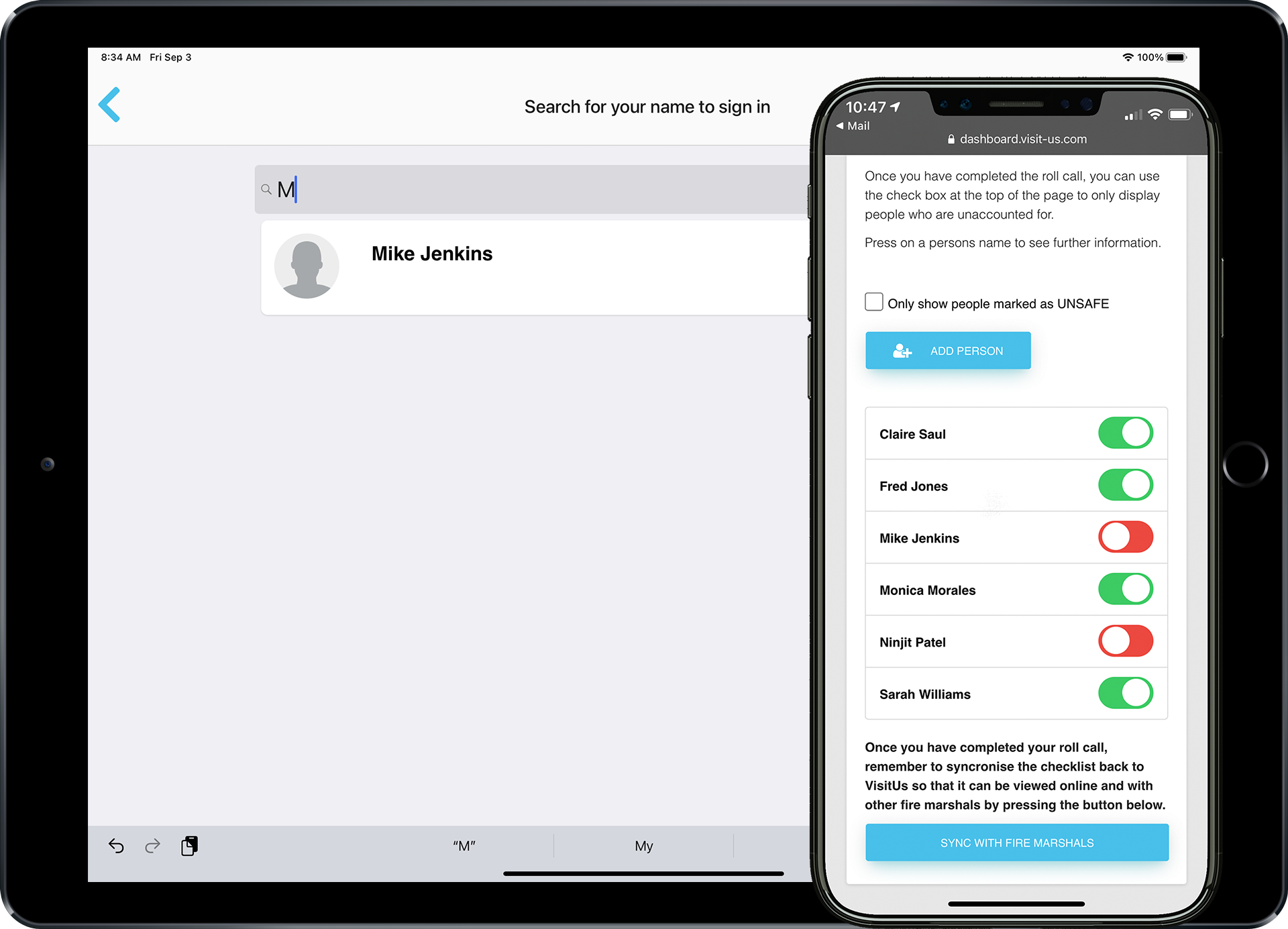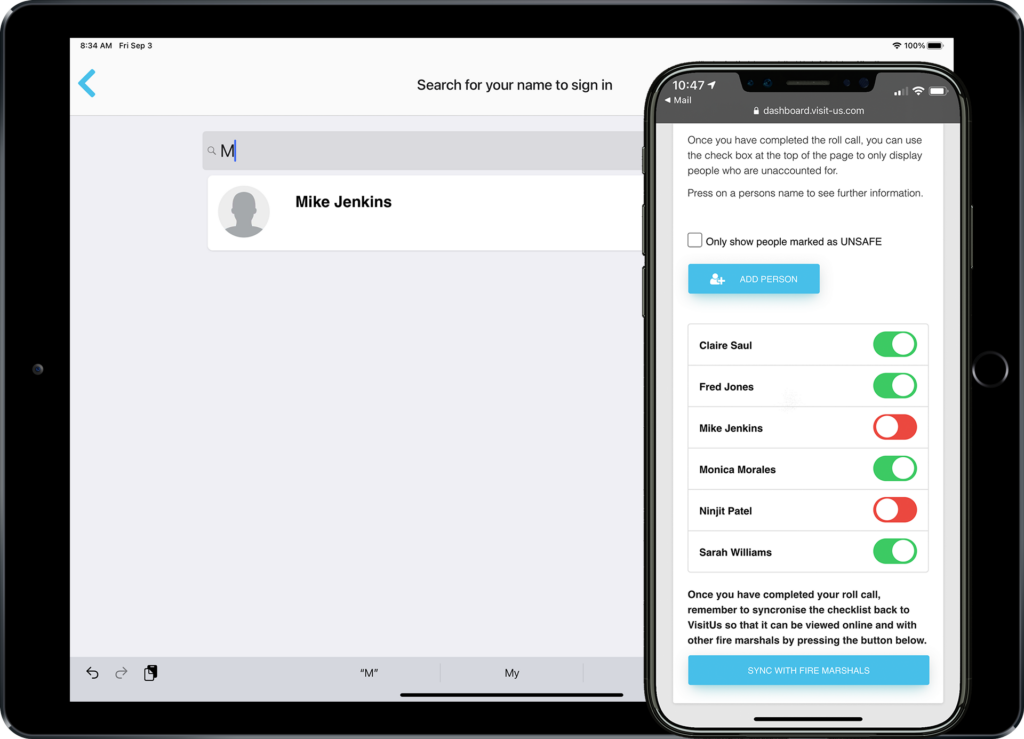 Conclusion
So there you have it, We have discussed the 5 benefits of a visitor management system and how they have reduced costs for businesses.
These benefits include pre-registration, generating reports of visitor activity, checking for valid visitor inductions, and generating an evacuation checklist.
Overall, if you are looking to streamline your front desk operations and improve the efficiency of your business, then a visitor management system is definitely worth considering.
If you're looking to make a competitively priced visitor management system an essential part of your reception, then consider VisitUs Reception today!