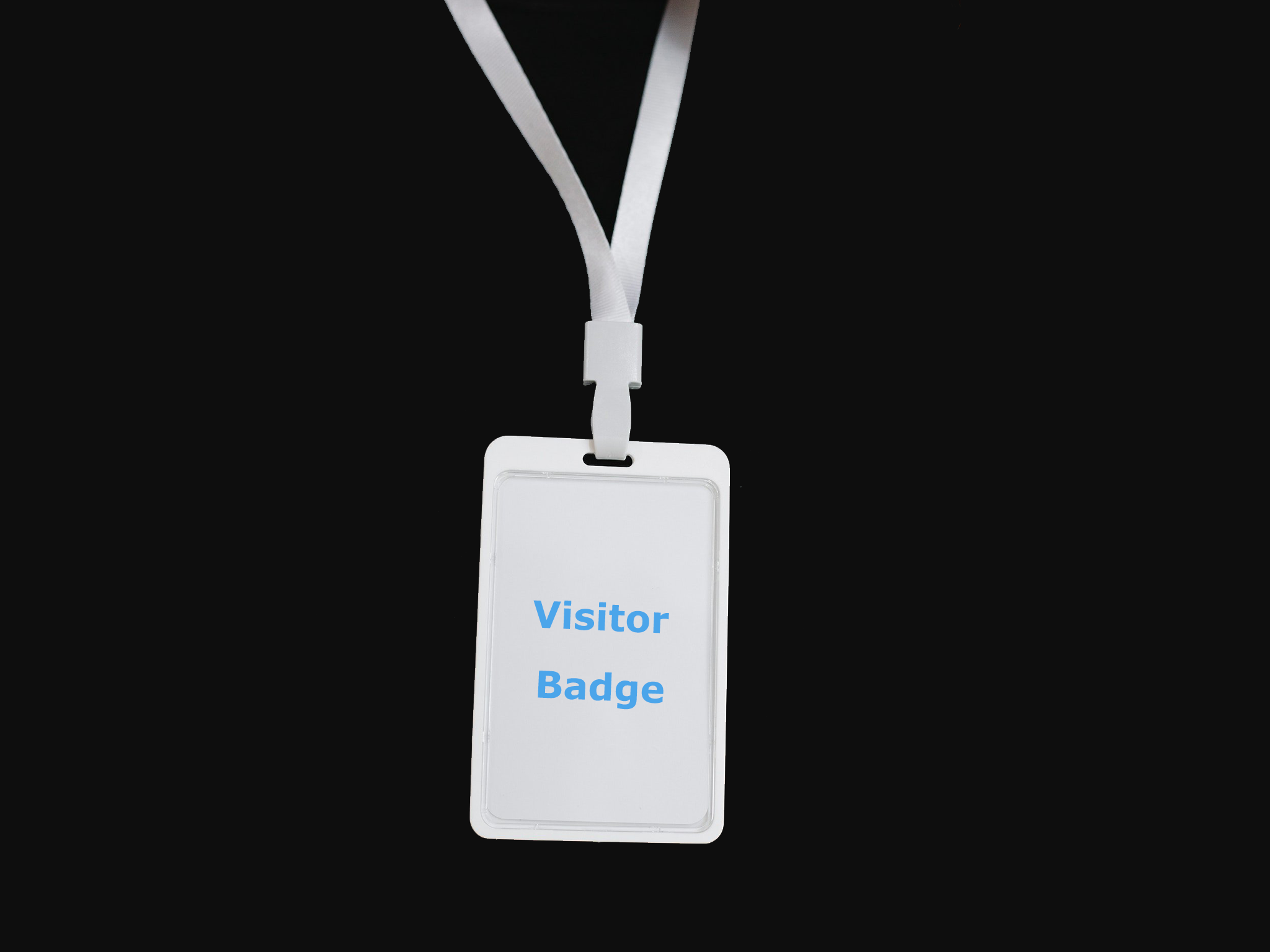 How To Design An Effective Visitor Badge
Workplaces use a visitor badge as the first line of security when identifying whether an unfamiliar face has the required clearance to be in a restricted area.
That's why it is important to consider which information should be clearly displayed on your visitor badges for maximum effectiveness.
Unlike traditional visitor log books, digital visitor management systems have the ability to print custom visitor badges with a wealth of information on them.
Here's the top 7 pieces of information that we recommend you include on your visitor badges for easy identification and the our suggested printer:
Visitor type
Knowing the type of visitor can be crucial in understanding whether the person should have access to certain secure areas of the building. An example might be a cleaner who can access the server room, where as a visitor who is there for an interview probably shouldn't.
One of the best forms of security is by using your exisiting workforce to challenge unfamiliar faces especially in restricted areas. Making the visitor type clear by printing it on the visitor badge helps them approach people with confidence when they are in an area they shouldn't be in.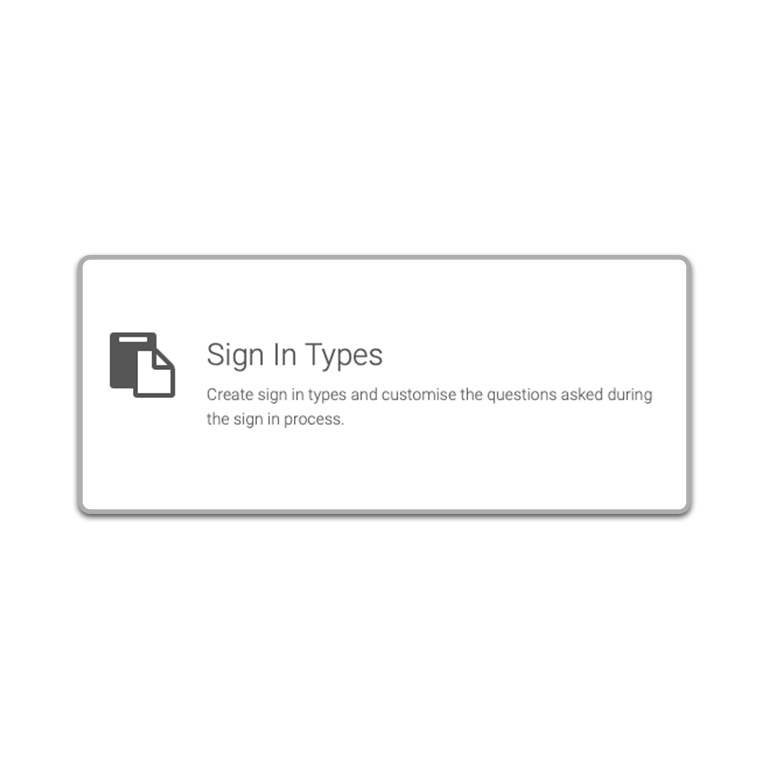 Name
Putting a name to a face from an id badge can make interactions between visitors and your staff members more professional and welcoming.
It also helps employees strike up a conversation more easily and encourages new introductions.
From a security perspective, it can help investigate who was where and when during an incident.
Company logo
Adding your branding to your visitor badge can be especially useful in shared workspaces.
It lets others know which company the person is visiting and can help employees redirect the visitor to their reception if they get lost.
If multiple businesses use the same visitor management system, then it can also be a way of ensuring that the visitor has signed-in to the correct reception area.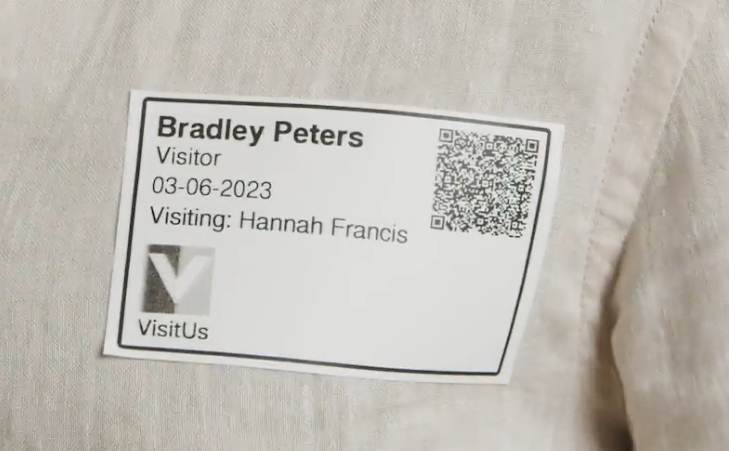 Company name of the visitor
Knowing which company your visitor is representing can help redirect them to a specific meeting or secure area with-in your site.
It can also help creating a warm welcome as staff are more inclined to introduce themselves as it might a company that they interact with or have friends that work there.
Another good reason for printing the company name on badges is to ensure that visitors are not access to areas that you may not want to them to see or hear. This can be especially important if you're hosting a competitor or auditor.
Photo
One way to increase security and site safety is to prevent the re-use of an exisiting visitor id badge. The best way to do this is to include a photo of the visitor.
The photo capture feature is helpful in ensuring that the badge belongs to the person it is attached to and will give your staff members the confidence to challenge someone with a mismatching badge.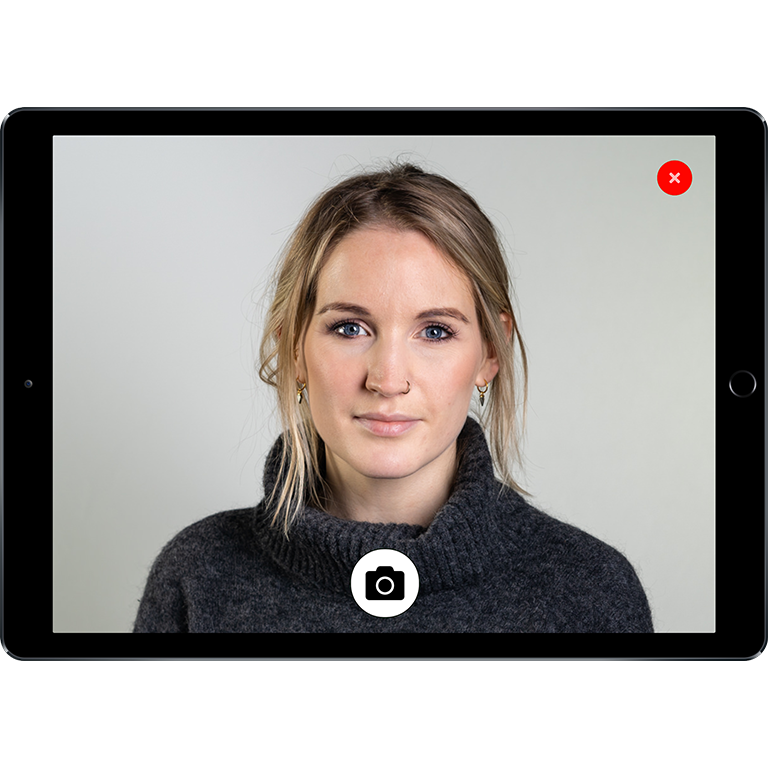 Host
Including the hosts name on your badges can be a great way for employees to assist when the visitor gets separated from them.
By selecting a host during the sign-in process, an instant notification is sent to the host to let them know that the visitor is on site and that it is their responsibility to keep them safe and informed.
So by displaying the host name on the badge, staff members know that a person has been informed that the visitor is onsite and taking care of them during their visit.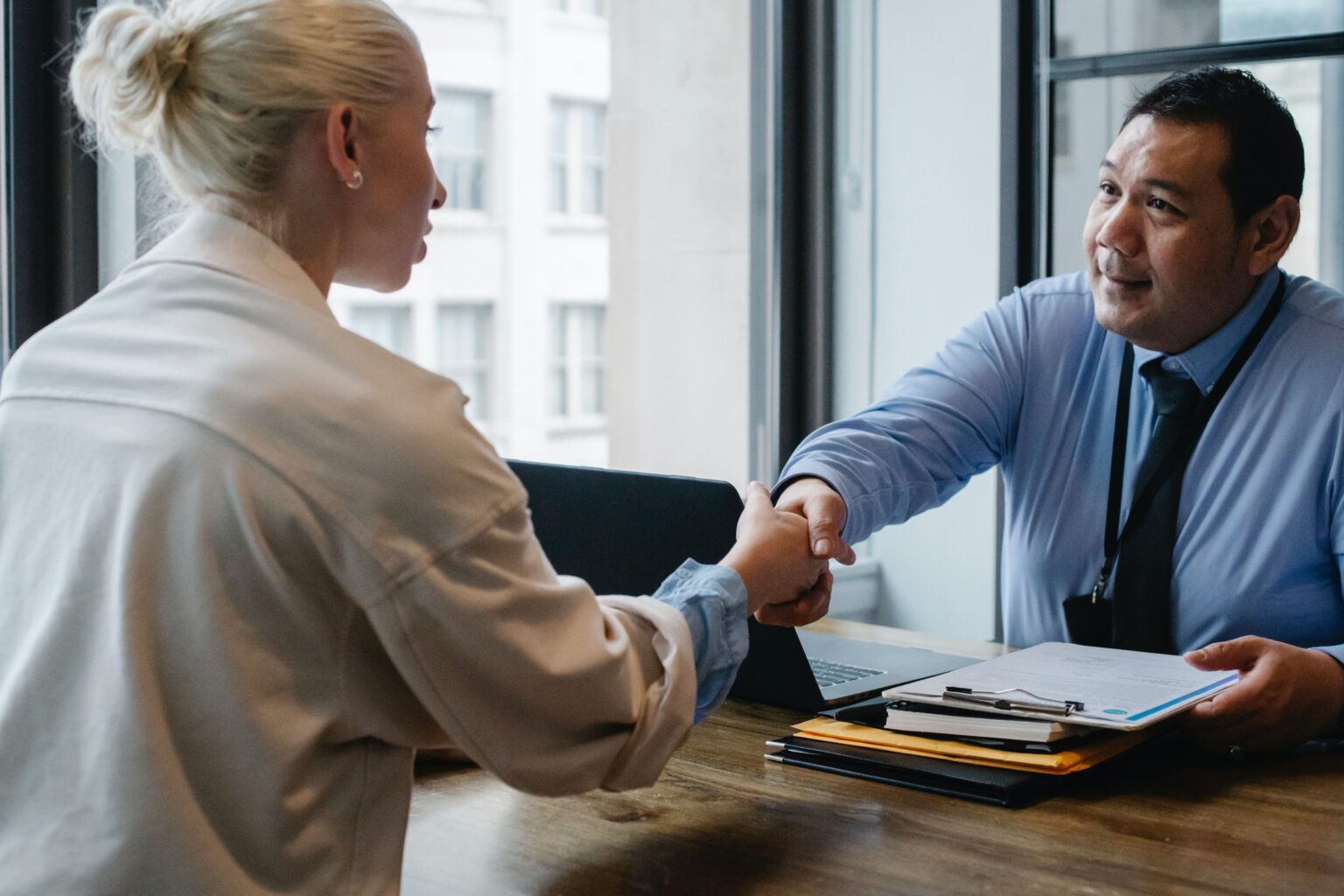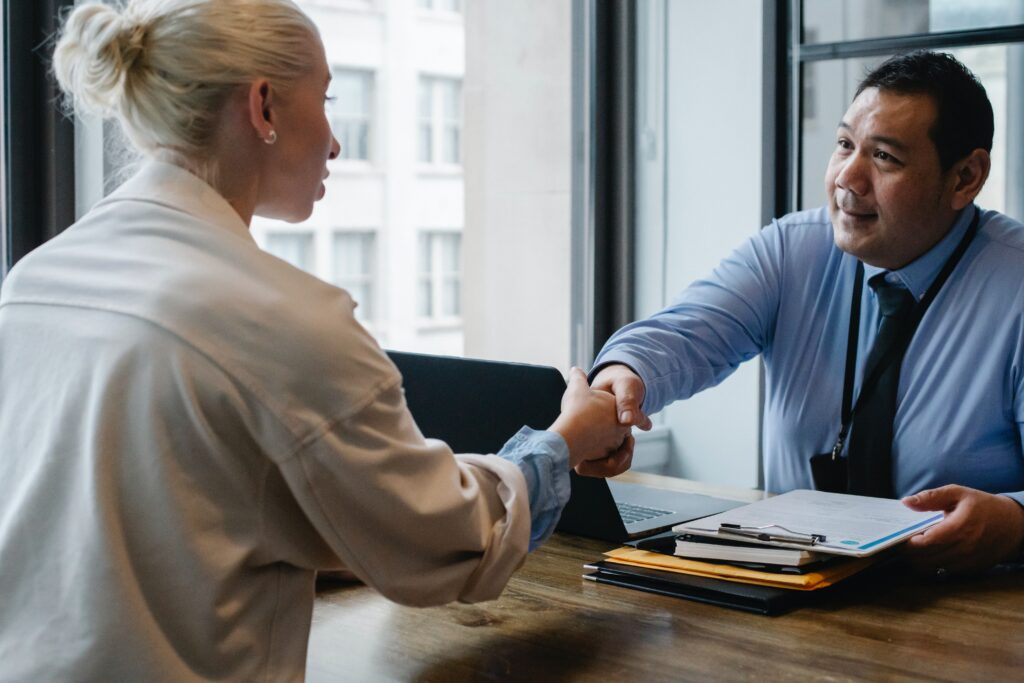 Today's date
The best and easiest way to see if a visitor badge is valid, is to print the date on the badge so that it is clearly visible for everyone to see.
If an employee spots a visitor with an expired badge, then it's probably a good idea to redirect them back to the reception area to complete the sign-in process again.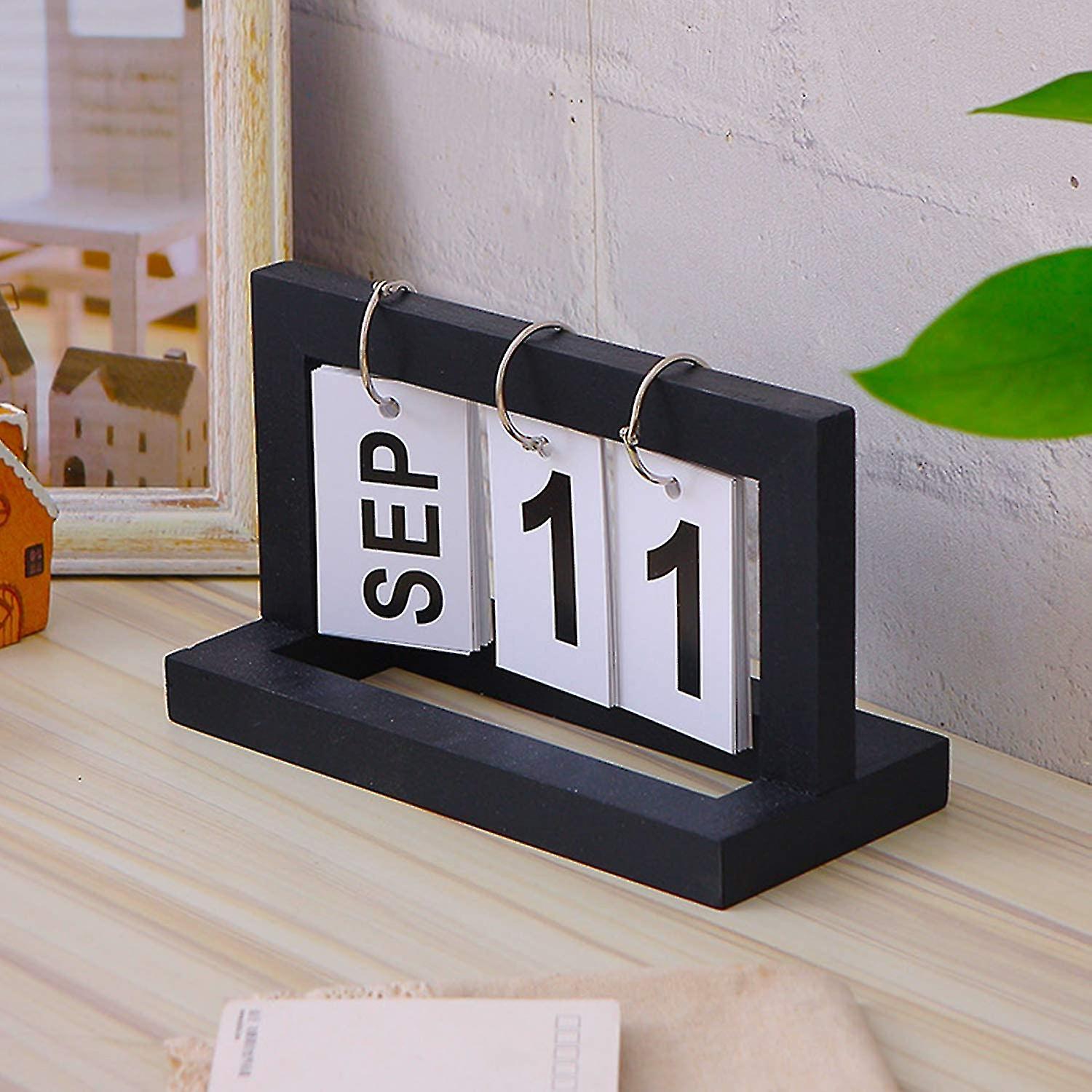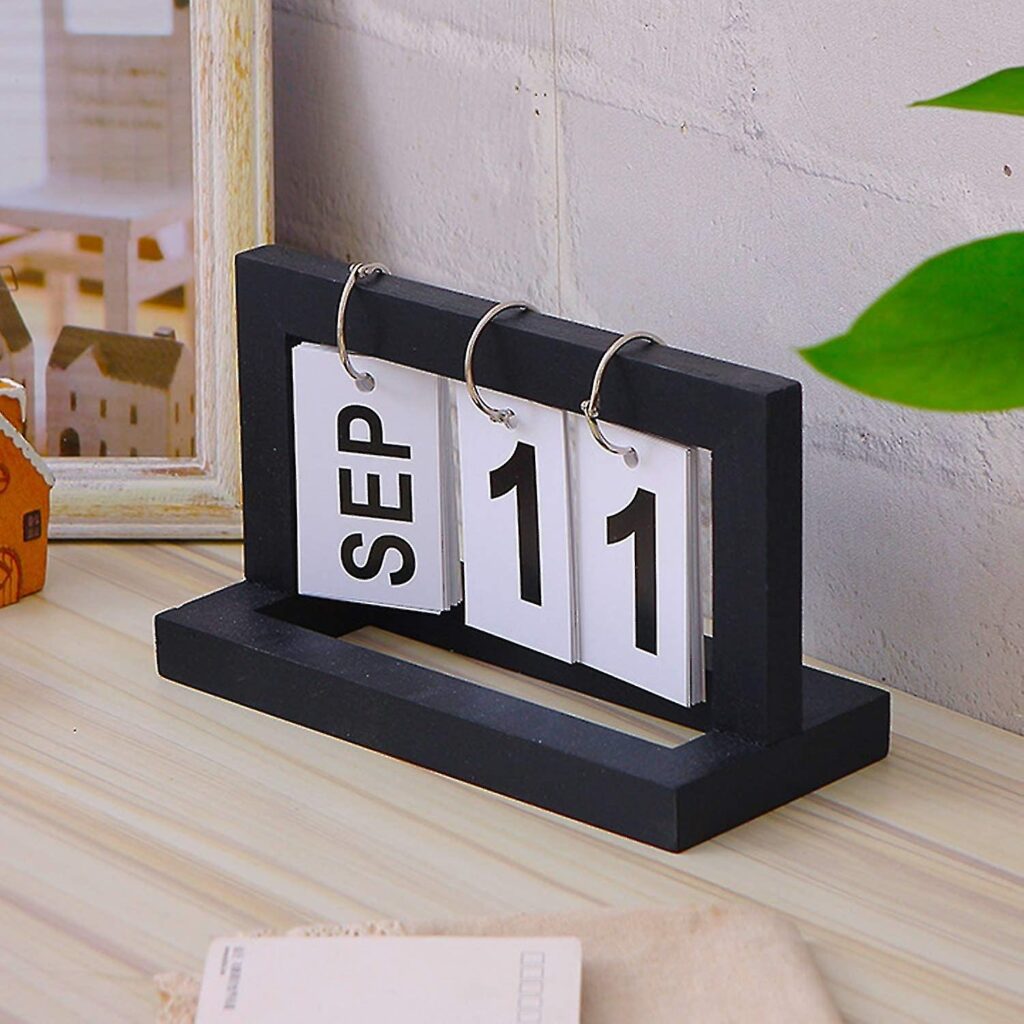 What is the best printer for a visitor badge?
Now that you know what information you need on your visitor badges you need to find the best printer to connect to your visitor sign-in system.
Brother QL-820NWB
If you're looking for a printer that is super fast, doesn't require ink and produces self adhesive labels which are perfect for visitor badges then the QL 820WNB is the ideal printer.
It has a professional look which won't look out of place in offices, hospitals, or schools and comes at a reasonable price point.
As soon as a new entry into the visitor log is detected, the QL-820NWB produces a visitor badge in under 2 seconds, so there's no longer queues in reception.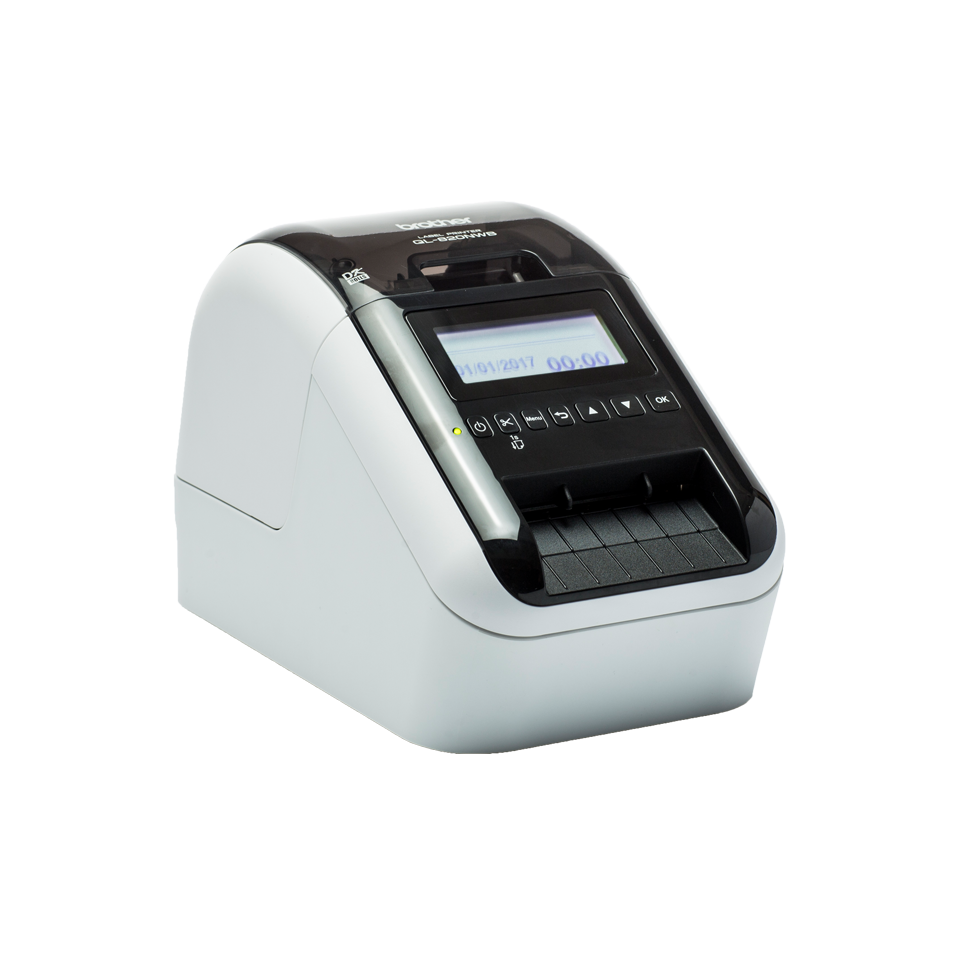 Conclusion
Creating an effective visitor badge is essential for any workplace visitor management system.
Not only does it help identify unfamiliar faces, but it can also provide a wealth of information that helps staff members easily and quickly verify the identity of visitors and direct them to their desired location.
By including key pieces of information such as visitor type, name, company logo, company name, photo, host and today's date on your badges you will be able to ensure maximum effectiveness in identifying guests while providing increased levels of safety throughout your site.
The Brother QL-820NWB printer is the perfect companion for creating custom visitor badges with speed and accuracy – making sure no one gets lost or ends up in areas they don't belong!
Written by: Alister Wood –3rd July 2023