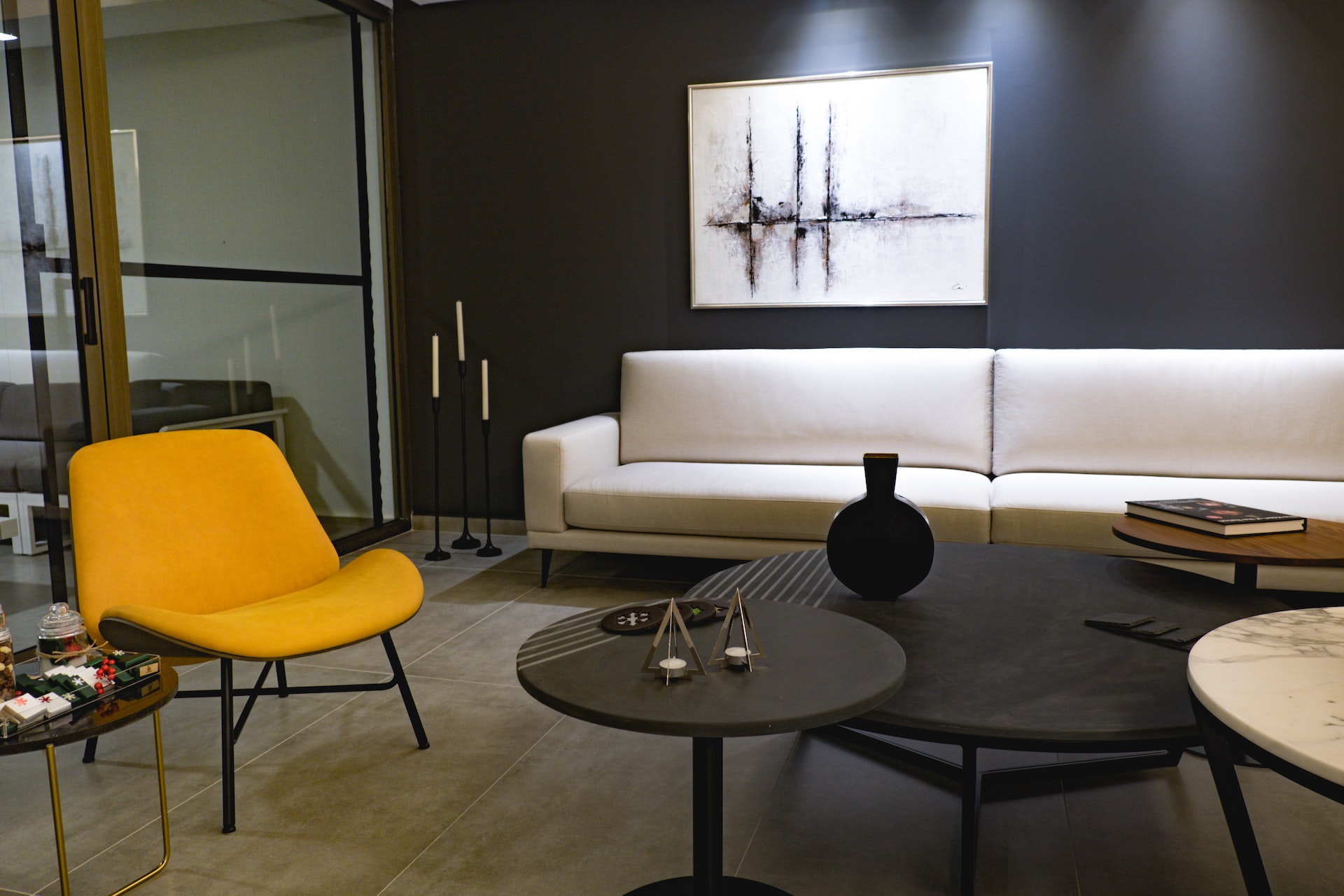 How To Create A Welcoming Reception Area
In this blog post we will discuss how to create a great first impression when visitors arrive by displaying a welcoming reception area.
---
Key Takeaways
• Crafting warm, inviting reception areas is essential for making guests feel relaxed and welcome when they arrive.
• You can easily make your reception area more inviting and cozy by providing comfy seating and decorating for a pleasant atmosphere.
• Furthermore, you have the power to create a warm and inviting environment as a receptionist by being polite and hospitable towards those who come in.
---
Creating a warm welcome for your customers is imperative to the success of any business.
A reception desk can be pivotal in creating an inviting atmosphere that leaves visitors with a good first impression. Are you looking for ways to improve your company's reception area?
A few simple alterations to your reception area can dramatically improve customer satisfaction. Ensure that the space is clean, has warm colors, lit up and has enough seating available; add some plants/artwork and a coffee table for an inviting atmosphere.
Consider a digital sign-in system that can be customized with your own brand to give a professional appearance to potential customers.
Ensure all team members are warmly welcoming visitors – these small changes will make all the difference when it comes to delivering positive experiences.
In this article, we will look at some steps you can take to create an amazing reception area that encourages clients or customers to linger and enjoy their stay.
---
Quick links
Make Your Welcoming Reception Inviting and Comfortable
Design Elements That Make Up A Welcoming Reception Area
Foresee The Expected Necessities
Conclusion
---
Make Your Welcoming Reception Inviting and Comfortable
Create a cozy and inviting atmosphere by selecting quality furniture that is comfortable and practical.
This includes providing quality receptionist chairs as it shows you care about your employees comfort.
Avoid any form of bright light and instead illuminate the room with appropriate lighting.
Maintain an optimal temperature to ensure your guests can comfortably relax.
Decorate the space with calming plants, artwork or other decorations, further enhancing their experience while they're there.
Did you know blue and green are associated with comfort and security? Consider adding touches to either one for an extra calming effect.
Pro Tip: Avoid having too much stuff in the reception area like coffee table books, as it can feel cluttered and uninviting – keep your space minimal for maximum impact.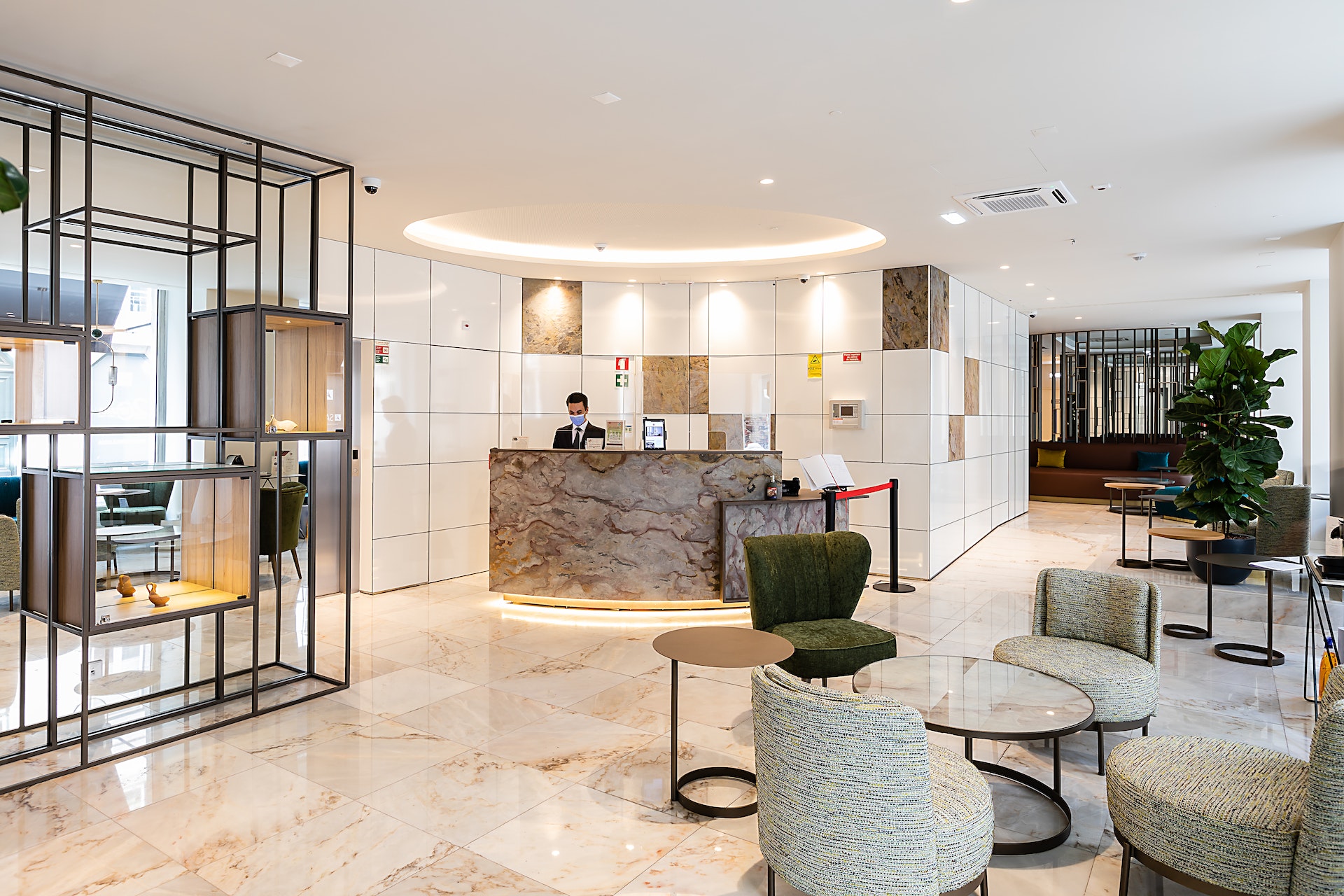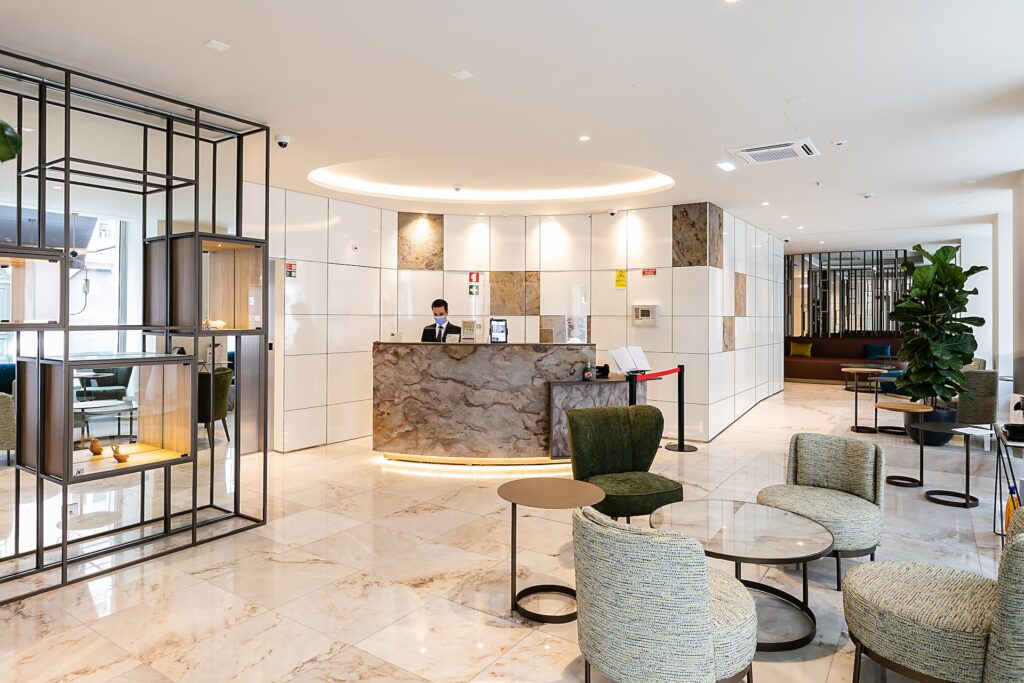 Friendly Receptionist
The receptionist is your organization's face, so ensure they have the proper training to be pleasant and welcoming to anyone who enters (first impressions count). They should know how to greet guests warmly and direct them as needed.
A smile and a friendly attitude can really go a long way in creating an inviting atmosphere and setting the tone for the entire experience.
Pro Tip: It's also important to ensure that your receptionist is knowledgeable about your company and services so they can quickly answer questions for your dedicated business professionals.
Offer Refreshments
To ensure your guests have a pleasant and comfortable experience, provide snacks or refreshments in the waiting area – especially if they are likely to wait in the reception area for an extended period of time.
Doing so will make them feel welcome before their appointments or meetings with personnel within your organization.
Clear Directions
Lastly, have clear directions available so visitors can find where they need to go without asking for help multiple times along the way.
Having maps available for office space or providing a list of personnel with their office numbers and locations can save visitors time, energy, and confusion.
Design Elements That Make Up A Welcoming Reception Area
The design of a reception area is integral to creating a warm and welcoming atmosphere for visitors. Here are some key elements to consider when designing a space that will make a lasting impression:
Layout and Furniture
It's important to create an inviting layout that allows visitors to navigate the space easily. This includes using comfortable yet stylish furniture pieces, such as couches, chairs, and tables suited to the size and use of the room.
Be sure there is an area for your visitor to place their briefcases or other personal belongings and have enough seating for the number of people expected at one time.
Additionally, seating can be arranged in groupings or in clusters for more private conversations.
Decoration and Ambiance
To create a pleasant environment for those visiting the reception area, adding plants, good lighting, and even artwork can help create an atmosphere that gives off positive vibes.
Using soothing colors with complementary hues for walls and upholstery can also help add to an overall calming effect.
Pro Tip: Natural light is always the best option for illumination, but consider adding lamps to provide additional light for evening visitors.
Technology Integrations
Adding technologies such as sign-in kiosks or automated delivery management can help streamline processes while providing visitors with the information they may need during their stay.
Technology integrations also have the potential to each person with helpful resources if needed during their visit.
Lastly, implementing a visitor management system could go a long way towards increasing security, providing easy access control restrictions, and maintaining a record of all those who enter the premises.
Pro Tip: Using a visitor management app is an easy, cost-effective way to track who enters your office and when.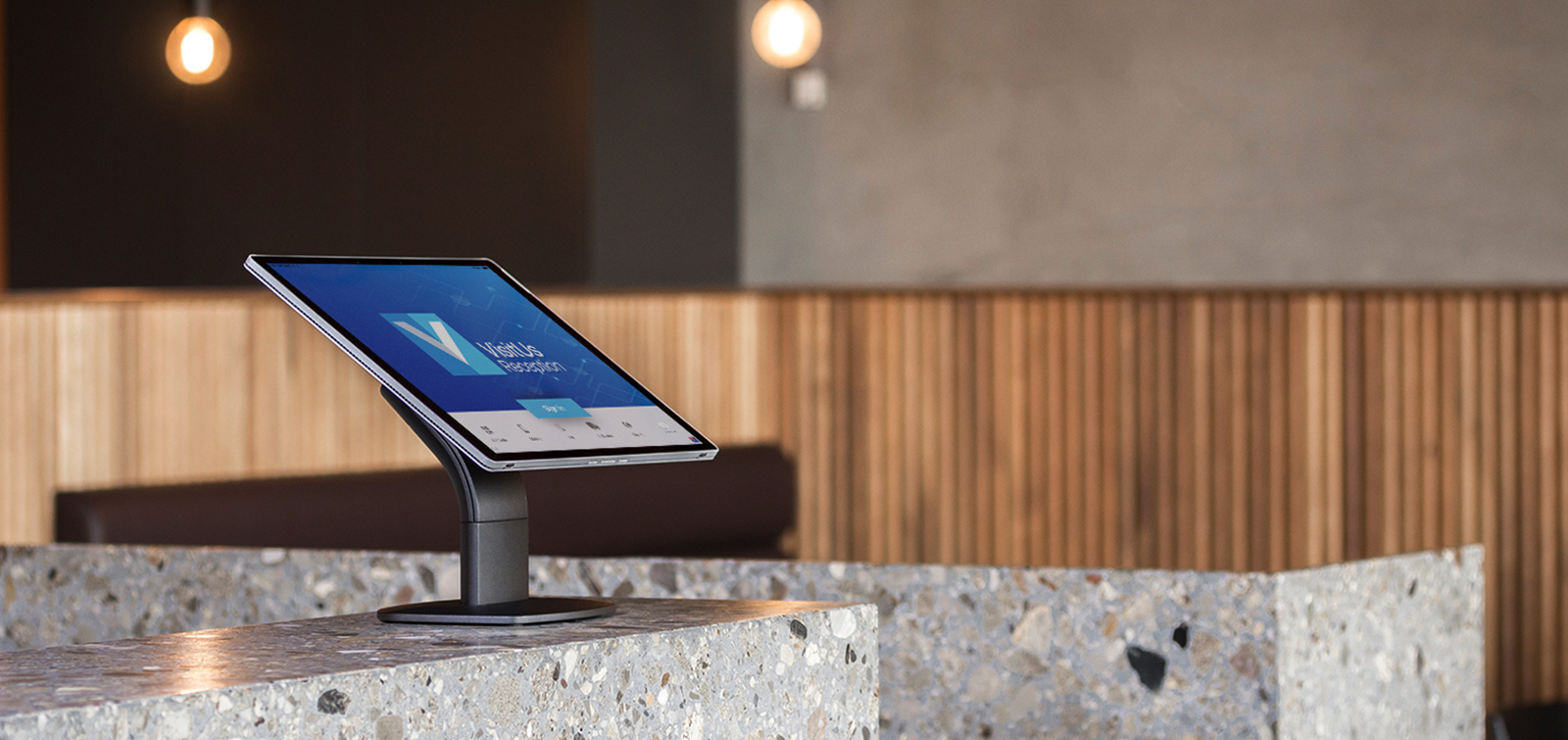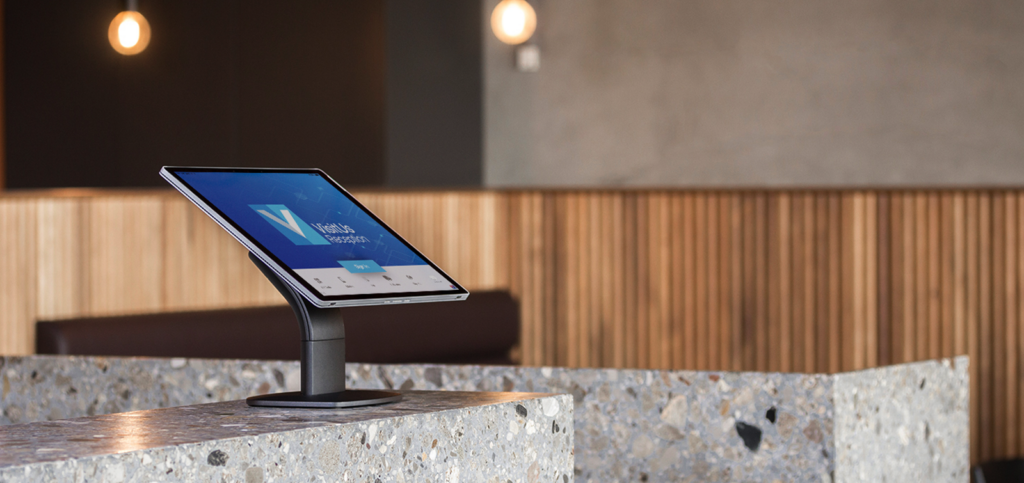 Foresee The Expected Necessities
Anticipating needs and providing for them before they are asked for can significantly enhance visitors' experience. This could include:
– Having internet access
– Providing charging points for devices
– Offering tablets for entertainment
– Help with navigation through the building
– Having a variety of beverages and snacks available
Providing these amenities can be useful when visitors spend long periods in the reception area.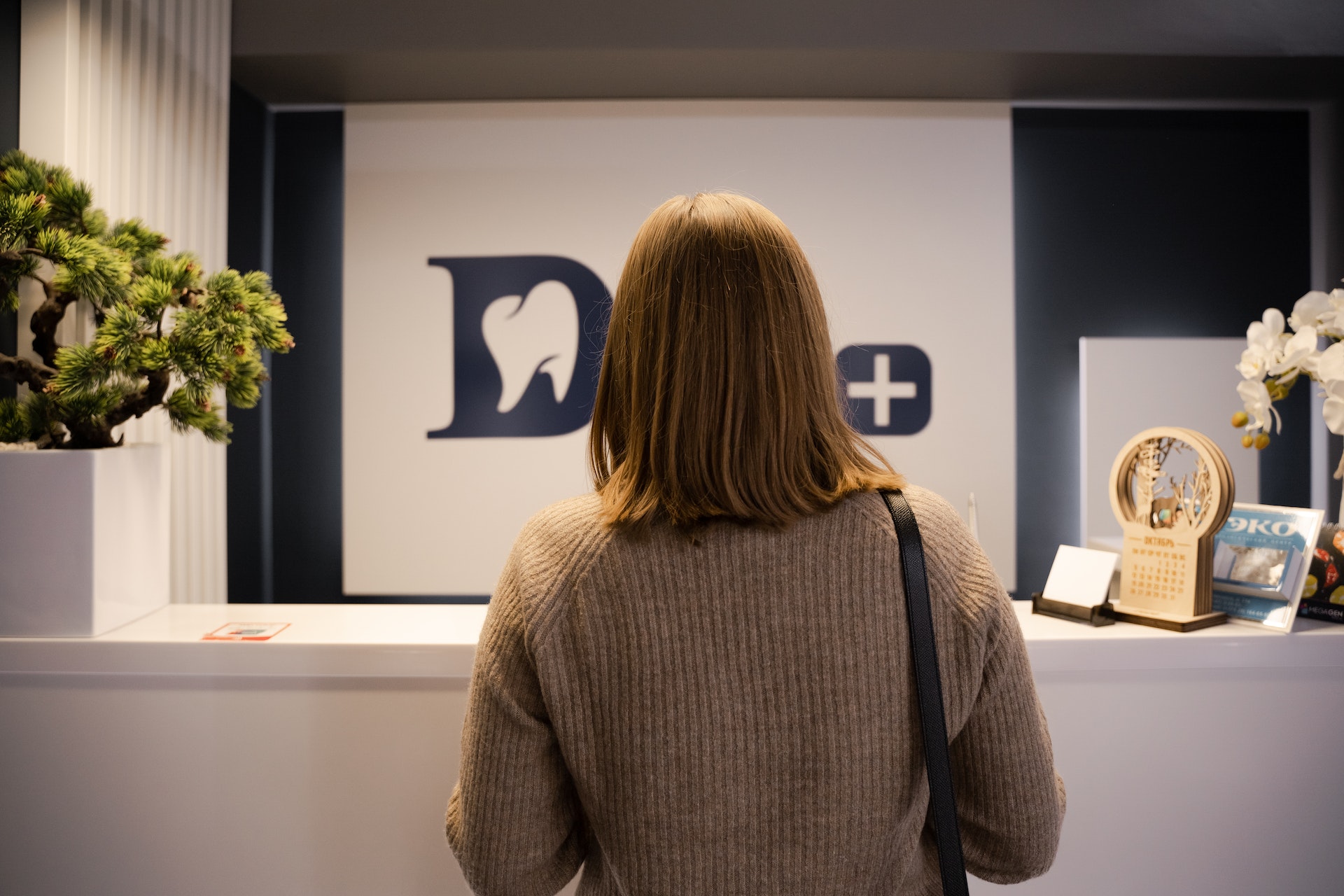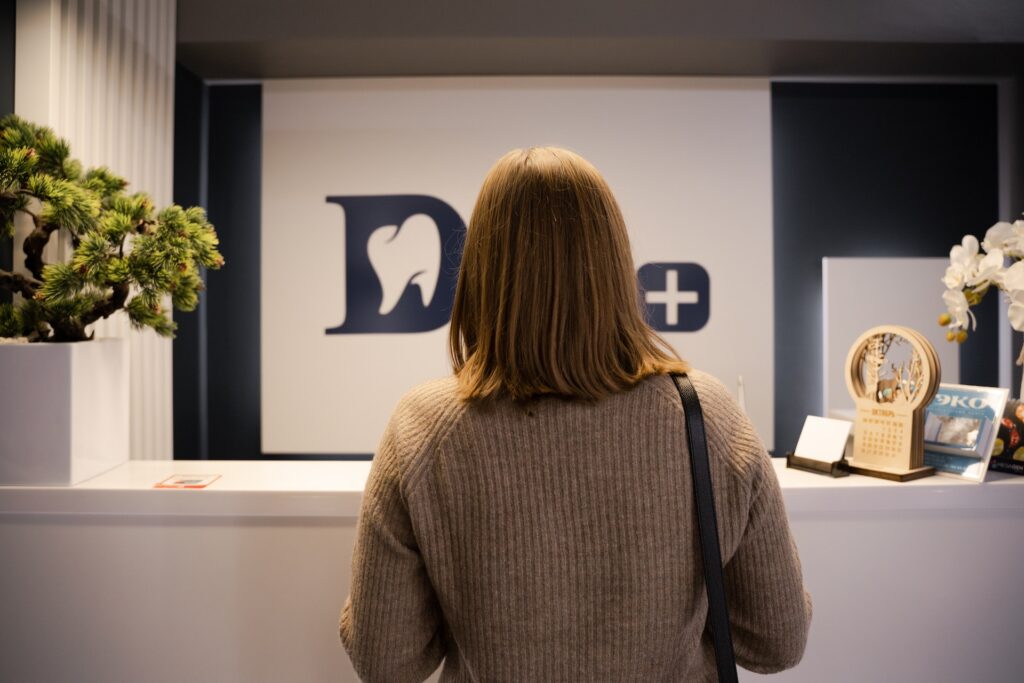 Conclusion
Creating a welcoming reception area requires thoughtful planning and attention to detail. It should have a comfortable, stylish layout with suitable furniture, plants, good lighting, artwork and soothing colors to create an inviting atmosphere.
Additionally, it is important to provide technologies such as check-in kiosks and automated mail sorting to streamline processes and provide helpful resources while also foreseeing the expected necessities such as internet access, charging points, and snacks or beverages.
By considering all of these elements, you can create a welcoming reception area that will make your visitors feel comfortable and leave a lasting impression.