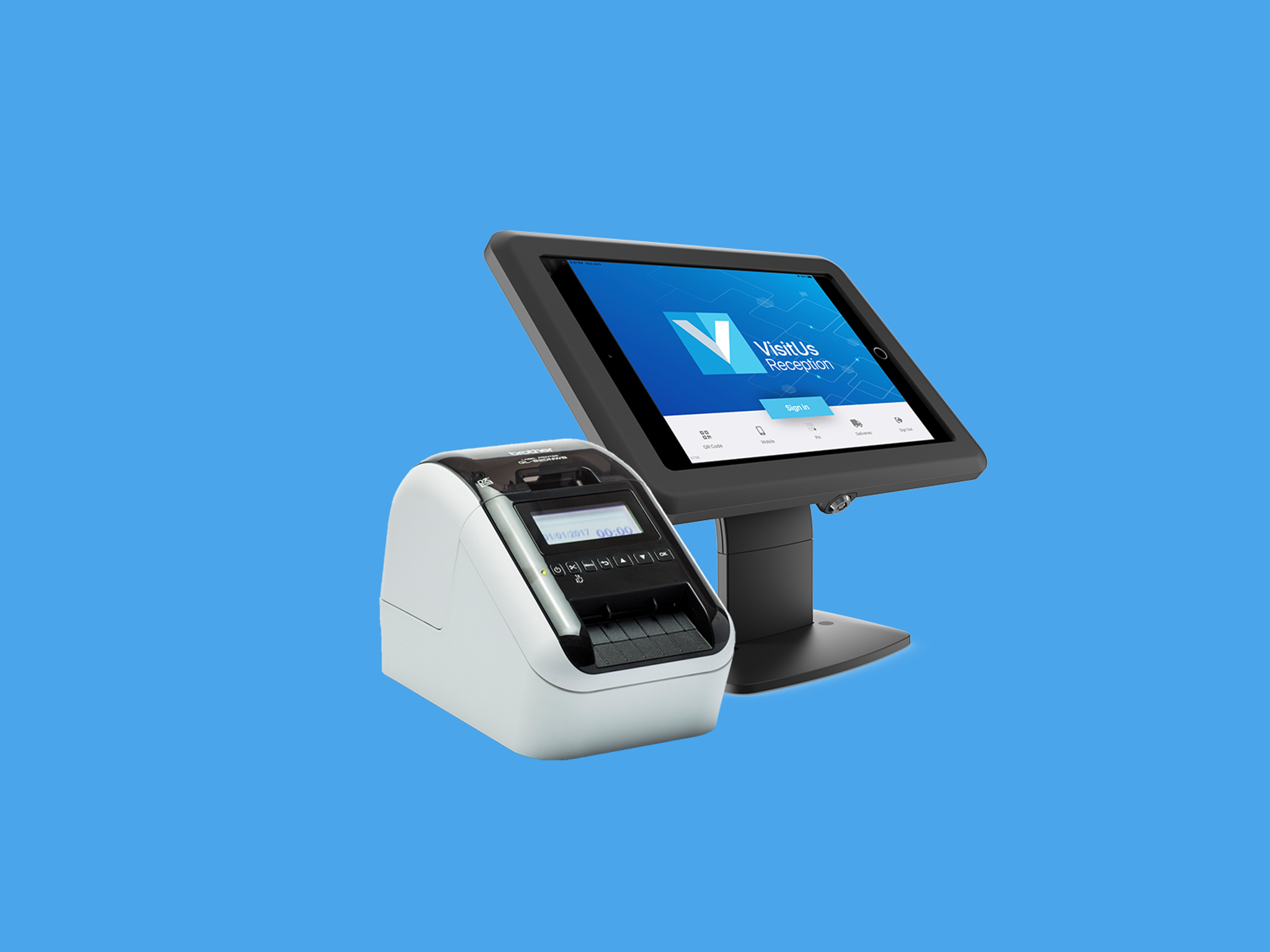 Why the Brother QL 820NWB is the best printer for visitor management
There are plenty of label printers on the market but today we are going to look at why the Brother QL 820NWB is the best option for your visitor management system.
Here are some of the top features of the Brother QL 820NWB that make it stand out as the best printer visitor sign-in systems.
Easy to read large graphic LCD display
Set-up and configure your QL 802NWB label printer quickly and easily using the large LCD display. The navigation buttons just below the screen make it simple to navigate the settings and tweak the always on display.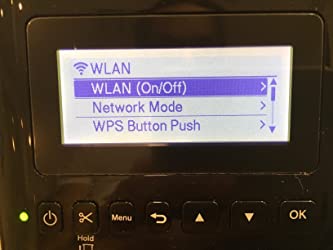 Keep a great connection with wired network connectivity
The QL820 NWB has a multiple connectivity options, but for the best performance and speed we recommend a wired ethernet connection using an RJ45 cable to plug it directly into your network.
Once the label printer establishes a connection, it is assigned a unique IP address. Simply enter the IP address into your VisitUs dashboard and the printer is ready to start printing visitor badges.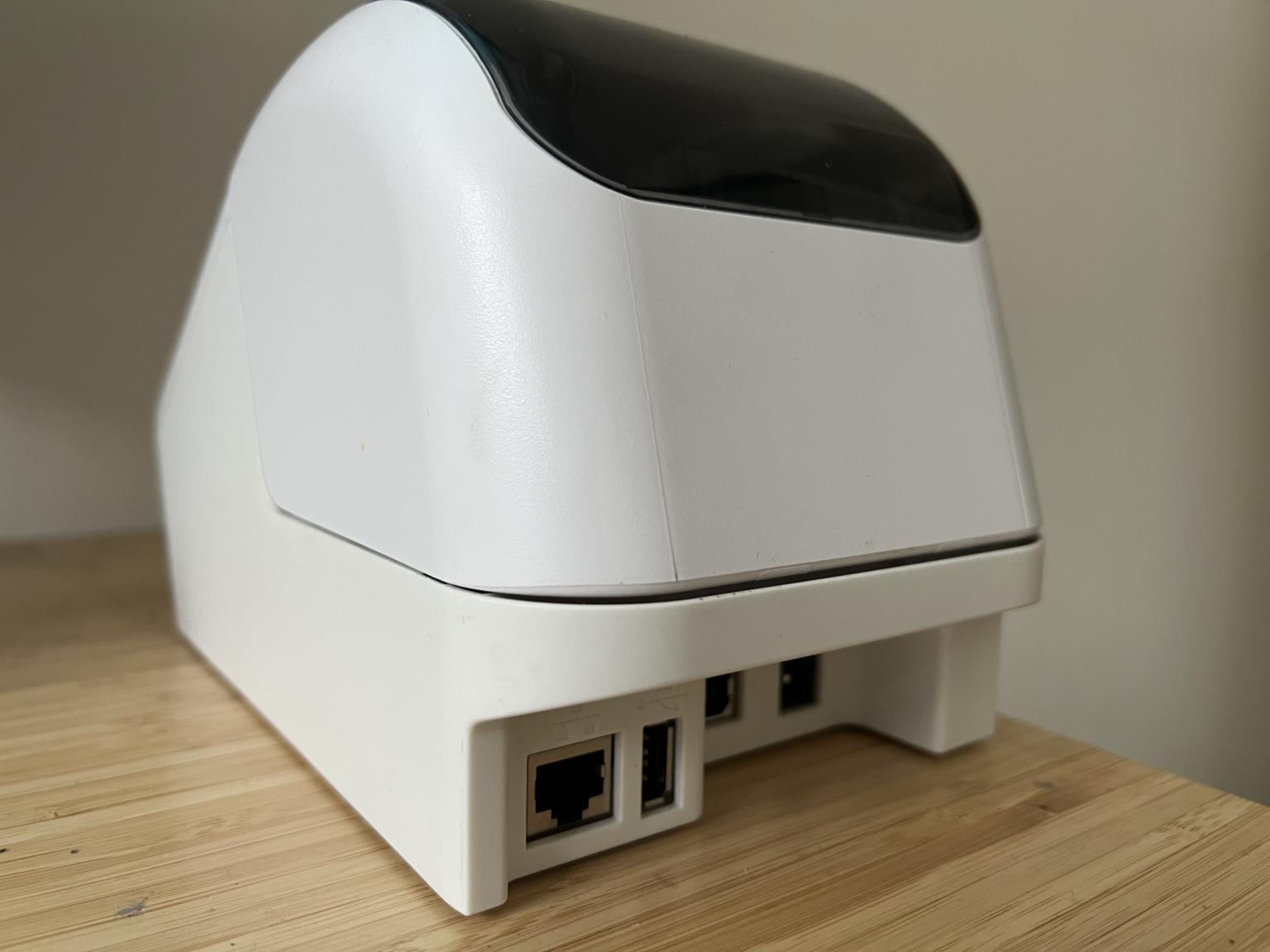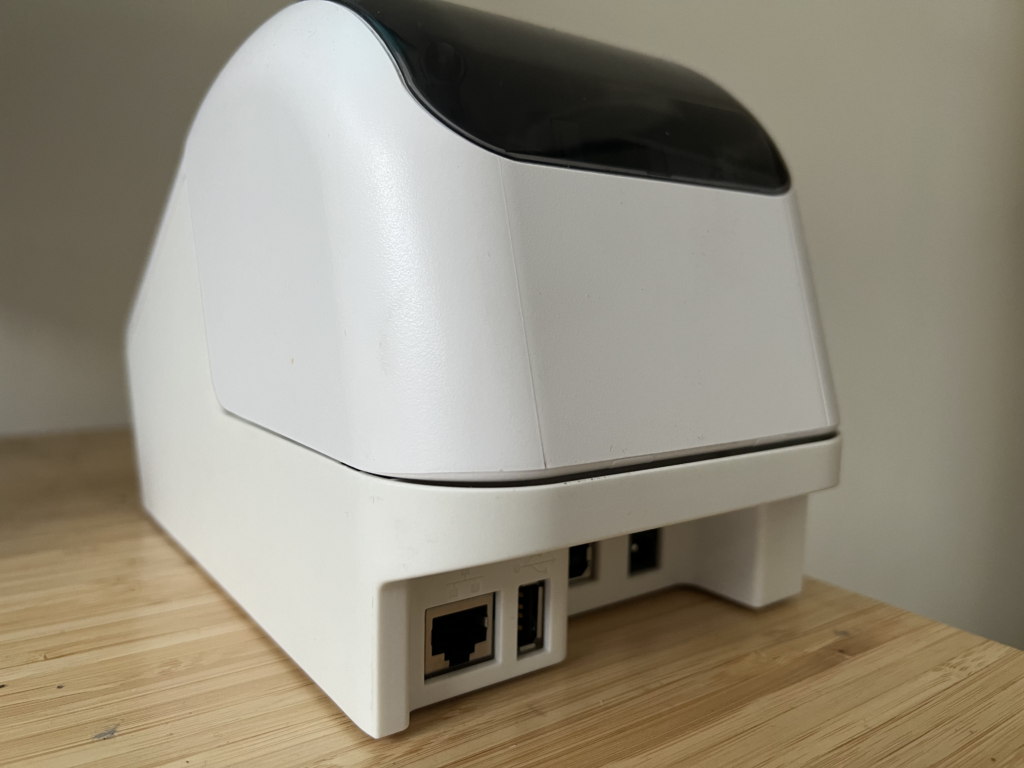 AirPrint and USB connection for desktop printing
If you're looking to print badges from the QL 820NWB professional label printer direct from your PC or Mac then the USB connection is a great option.
The QL-820NWB also support AirPrint which means that you can print direct to the printer over WI-FI. Just make sure your PC/Mac/or mobile devices are is on the same network first.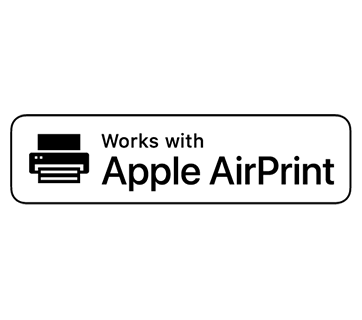 Bluetooth connectivity for quick printing from a mobile device
Another option to connect your Brother QL 820NWB to a mobile phone or tablet then another option is to utilise it's built in Bluetooth connectivity.
The Brother QL 820NWB has Windows, Mac, IOS and Android compatibility for easy connection.
Simply pair the printer to your device and start printing in minutes.


Create masterpieces using the Brother P Touch Editor
Use Brothers desktop software P Touch Editor to create an almost unlimited range of labels.
When you first open up the software it greets you with a list of common label types.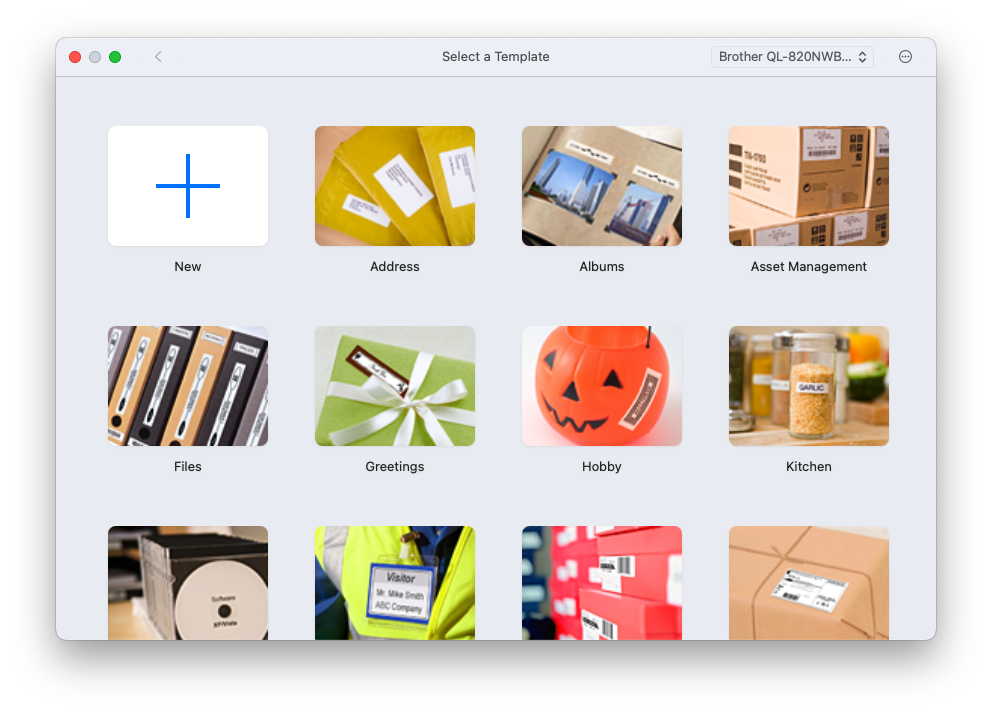 Or you can open up the creative possibilities by simply clicking on the New option in the top left.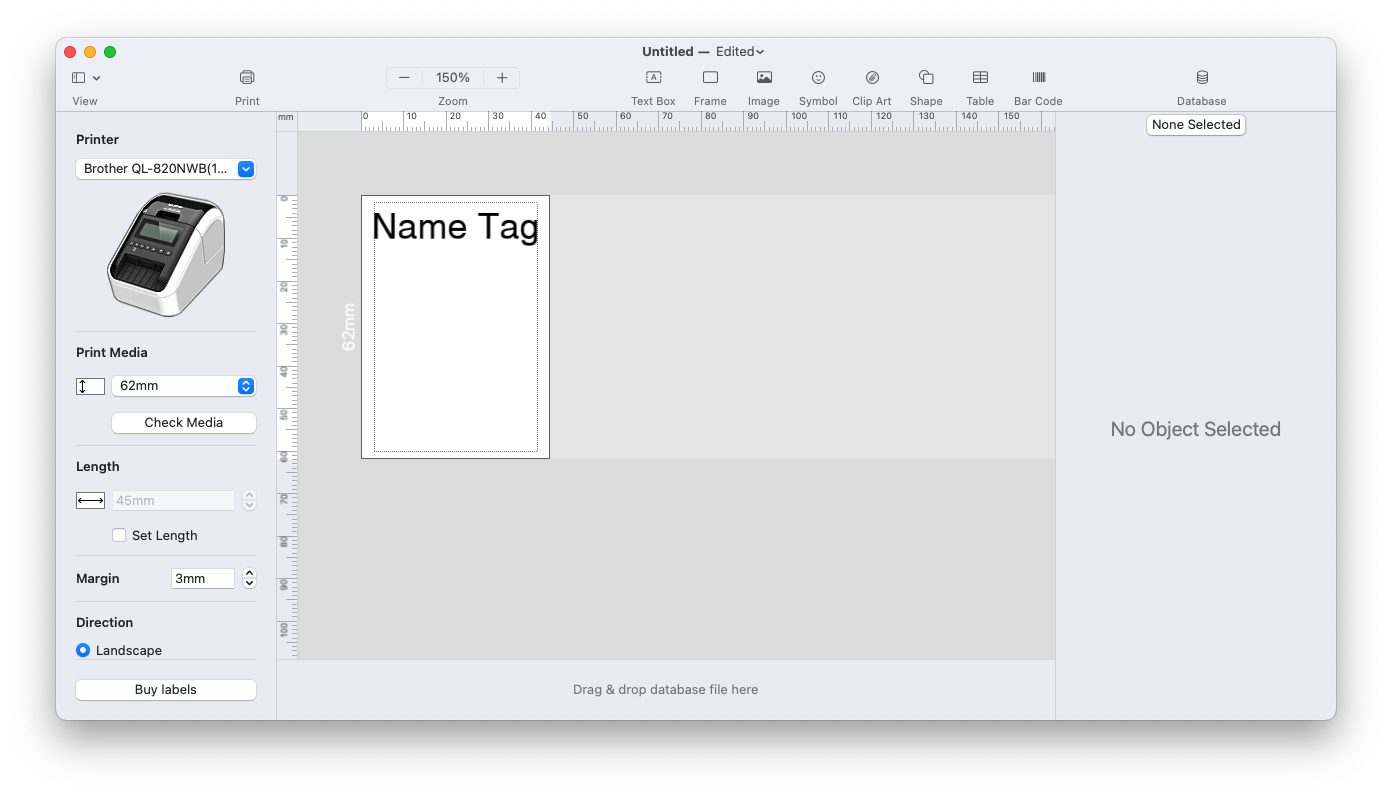 This will open up the editor screen where design personal labels and enter text, important messages, images, tables and more to create your custom labels.
It's Brother's fastest label printer
When you're looking for a printer that can print labels in a matter of seconds then look no further than the QL-820NWB. 
The QL-820NWB can print at a whooping 110 labels per minute.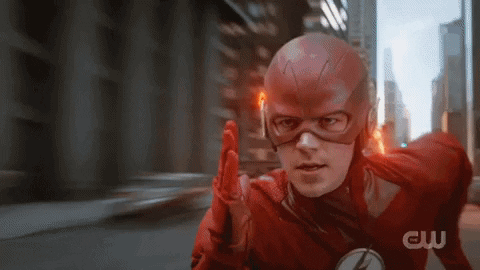 Brother QL 820NWB is compatible with a range of label sizes
Brother currently lists 35 available tape widths that are compatible with the QL-820NWB which is astonishing.
DK-22205 Continuous labels
The most commonly used DK rolls in visitor management systems are the DK-22205, which has dimensions of 62mm x 30.48m.
This DK roll is ideal because they create self adhesive labels that can be stuck directly onto the visitors clothes.
As it's a continuous roll, each visitor sign-in system can create badges with different length depending on the information that needs to be printed.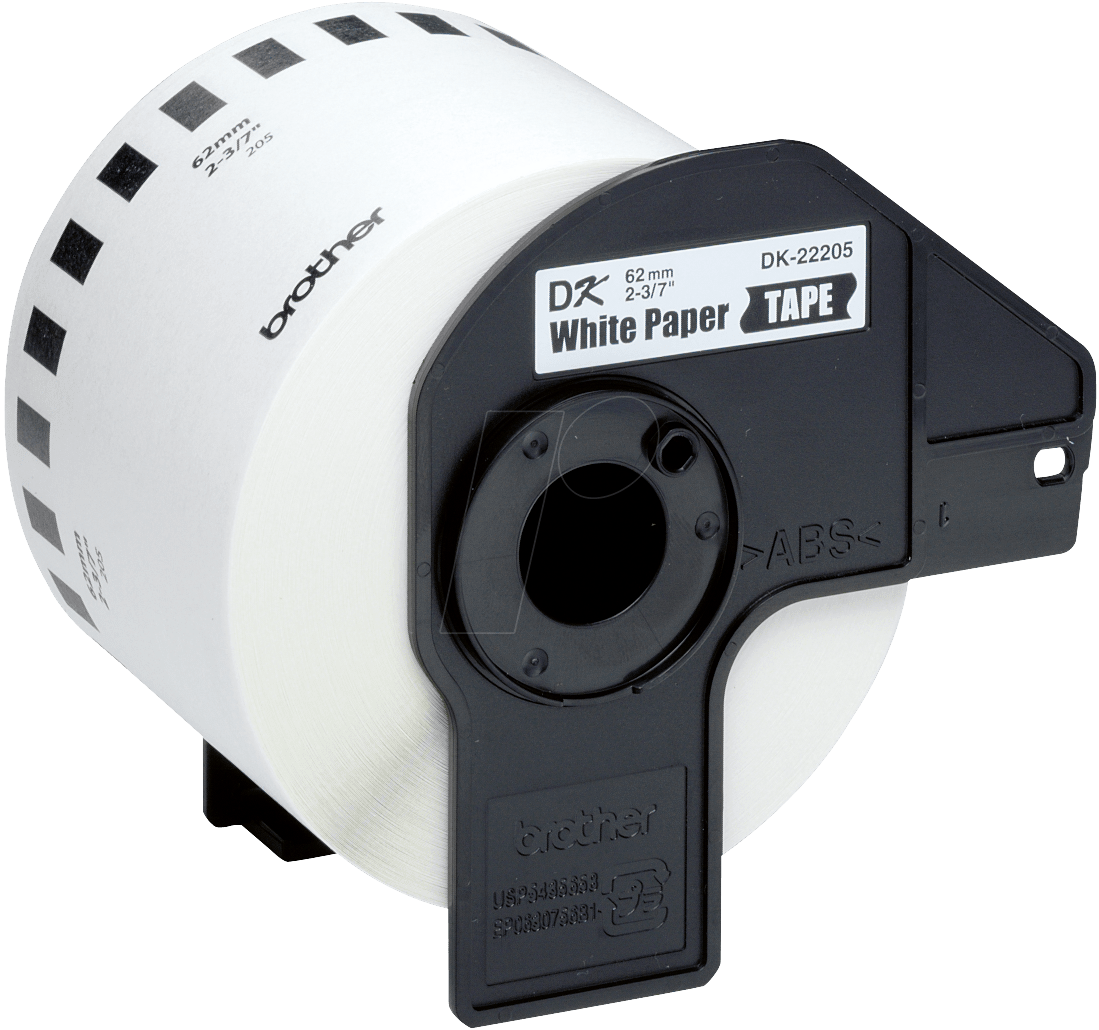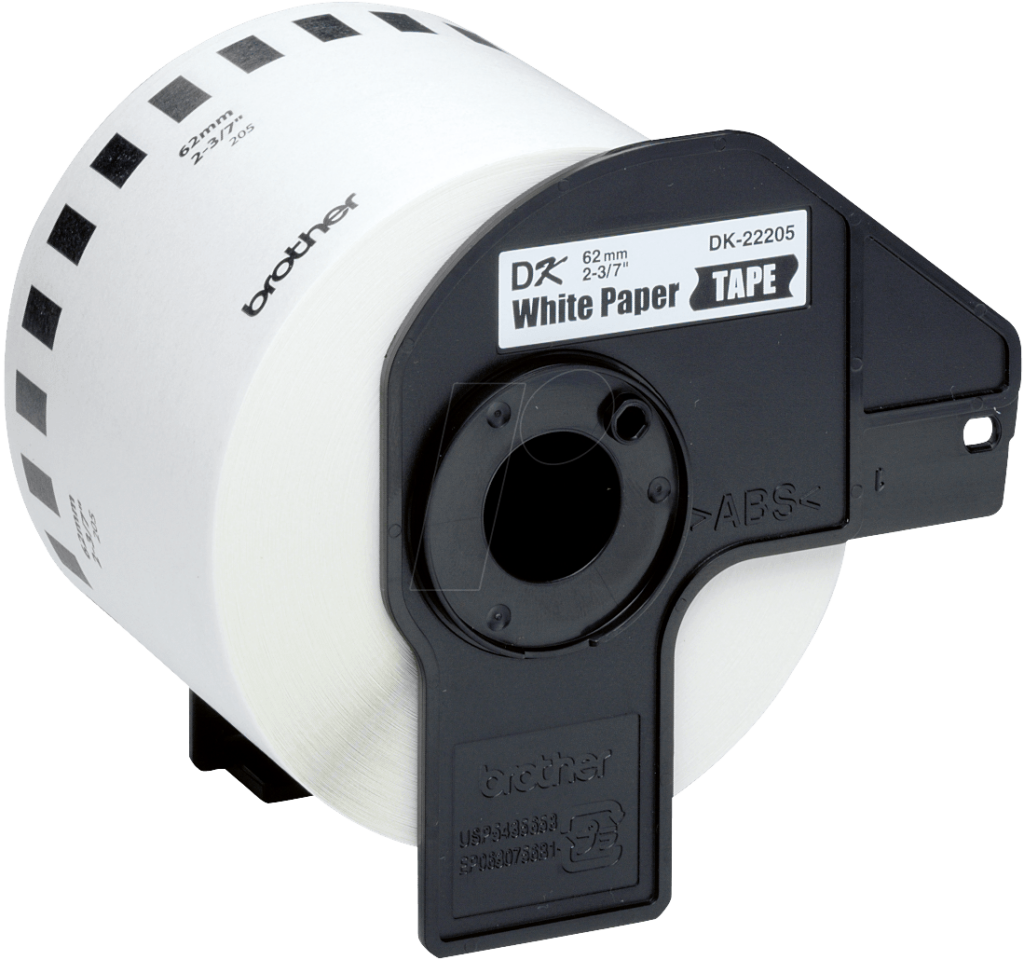 Auto power off when not in use
Visitor management systems are often used primarily during the day and less often during the night. That's why it's a good idea to have a printer than can power down or enter standby when it's not in use.
The Brother QL 820NWB has an auto power off feature that can be enabled to save electricity and reduce the associated costs.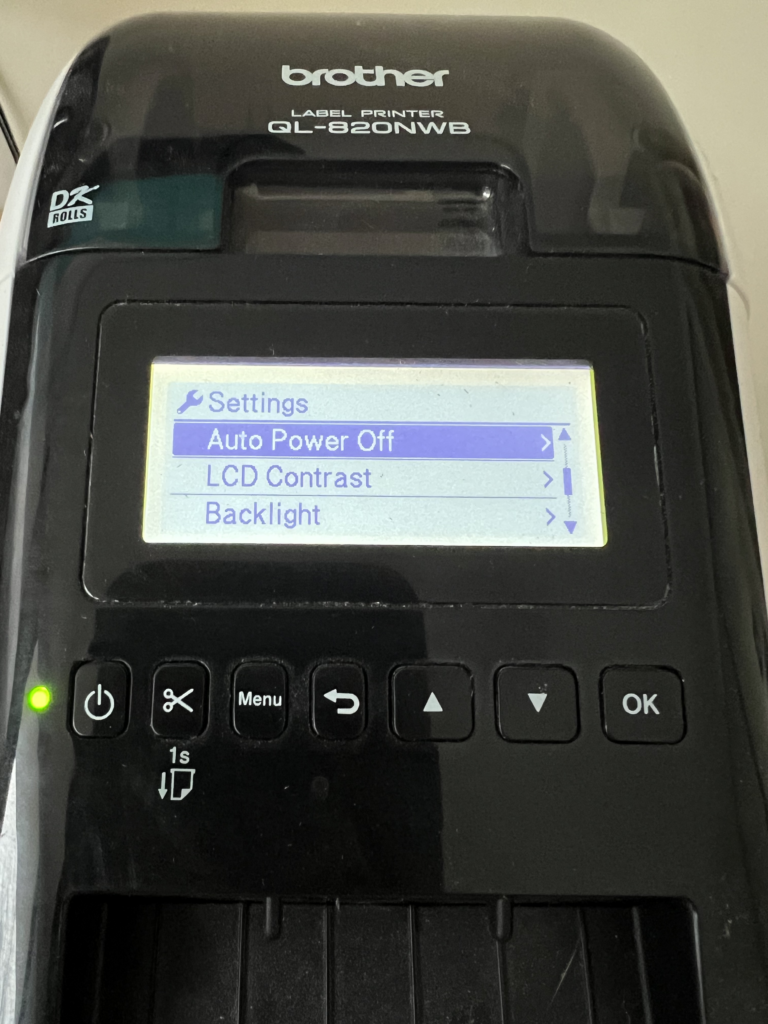 It comes with everything you need to get started
Brother has made sure that when you open the box to your new QL-820NWB that you don't need to go back to the shops to pick up another pesky cable or AC adapter. They even include a few sample labels for you to try out.
What's in the box:
Brother QL 820NWB Professional Label Printer
AC Adapter
USB A to USB B Cable
2 x Sample Labels
There is also the option to purchase an external Li ion battery that makes it perfect for mobile use.
How to set-up your visitor management system to print visitor badges
The VisitUs visitor management system can be set-up to print badges in a matter of minutes and also includes options for customising the information on the badge.
Login to your VisitUs dashboard and then click on Configure System.

Next click on Printer Settings.

Enter the IP address of your printer into the dashboard.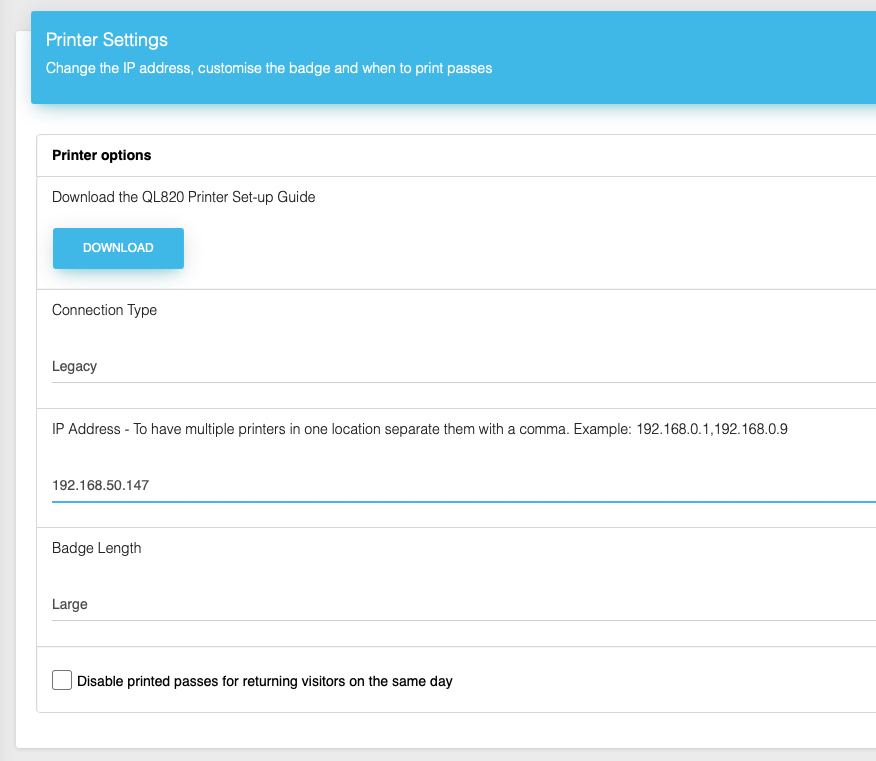 Next, click on Configure System again and then Sign in types.
Check the box for Print badges and customise the badge with the information you would like to display.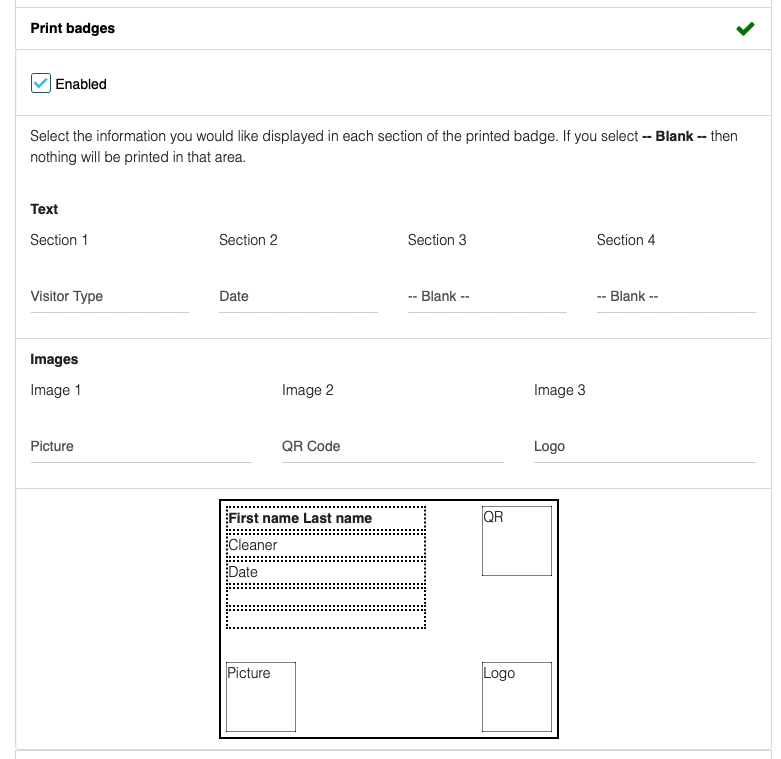 Now you can save your changes by clicking on Update changes and your visitor management system will now print visitor badges.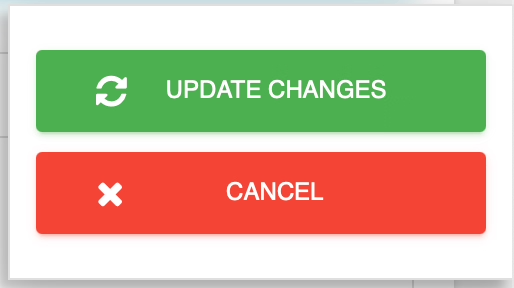 Conclusion
So there we have it.
The Brother QL-820NWB has everything you could need from a label printer to enhance your visitor management experience.
It's top features include:
— Large LCD display
— AirPrint, Bluetooth, Ethernet and USB connectivity
— Free editing software to create custom labels
— Super fast print speeds of up to 110 labels per minute
— 35 different label options
— Auto power off
— Easy to set-up with your visitor management system
Written by: Alister Wood – 28th June 2023