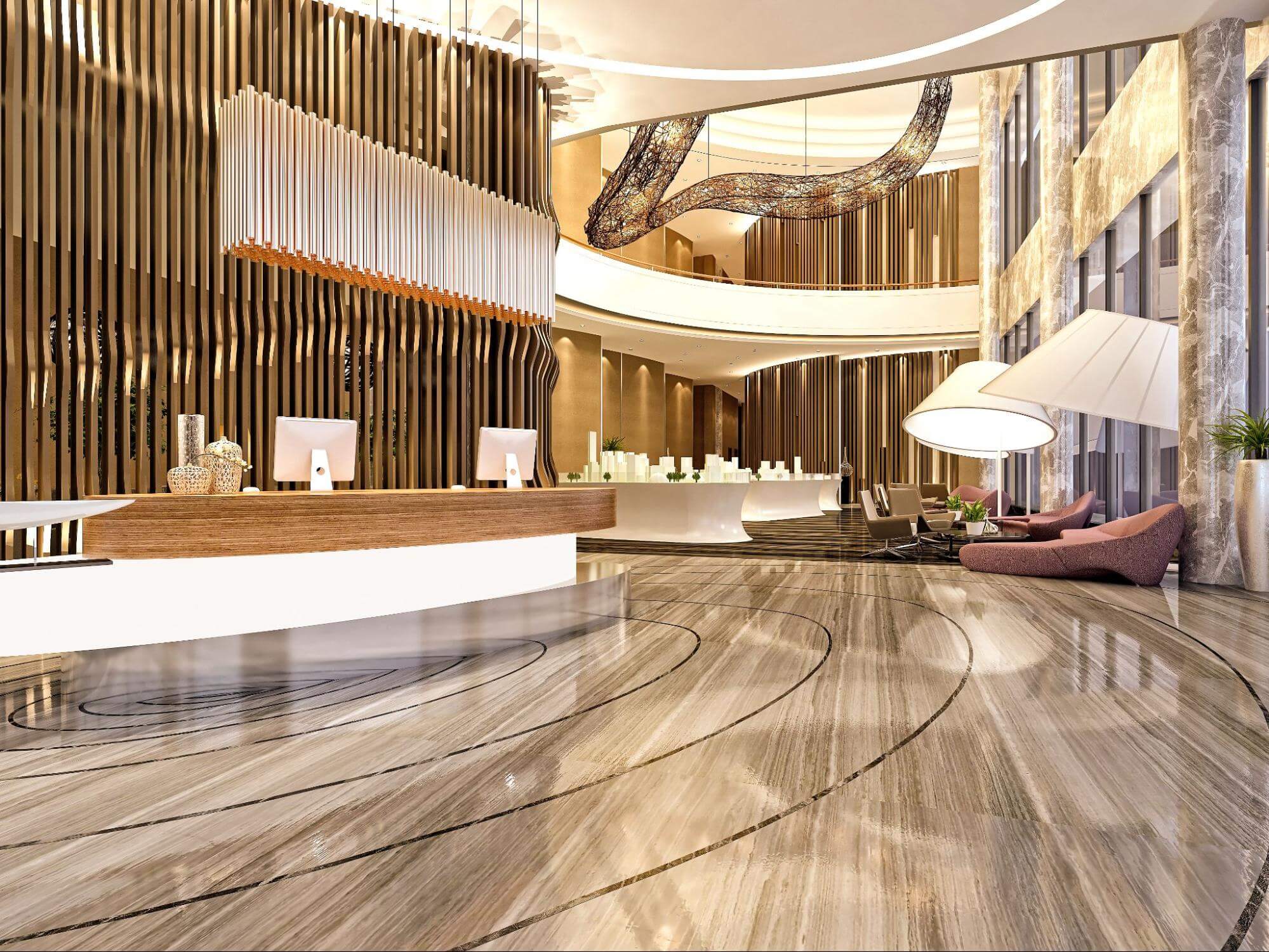 4 Things to Look for in a Visitor Management System
The guest experience is evolving every day, and businesses today are expected to deliver more than just a good impression for their visitors.
With the recent pandemic making it more important than ever to keep track of who has visited your location while still adhering to stringent data privacy laws, the need to implement a visitor management system has become essential.
Whether a potential client, an interview candidate, a supplier, a service provider or even a delivery person – a guest is anyone on your premises who is not an employee. Keeping track of them can be a complex process, depending on your type of business. But if you're unfamiliar with VMSs, choosing one can be a daunting task.
So to help you out, we're highlighting four of the features that we believe are essential when choosing visitor management software.
Choose features designed to simplify and streamline the visitor management process
With more feature-rich visitor management systems, the check-in process can be fully automated and requires minimal supervision from your employees. Features should include the ability to print visitor badges and present important policy documents like NDAs and compulsory safety videos.
A good visitor management system will also offer contactless sign-in and intuitive evacuation management. Another important feature would be a comprehensive range of preregistration features that allow guests to complete any compulsory steps before they arrive, thus speeding up the check-in process.
Choose features that offer unlimited customisation
Whether your business is a hotel or an industrial manufacturing plant, a large business or a small one, a government institution or a private one – what you need from your VMS will be as unique as your business. With a visitor management system that offers unlimited customisation features, your VMS can cater to whatever your organisation may need. For example, features could include the ability to add your company logo and customise the colour theme of the user interface, thus reinforcing your brand from the moment a guest steps through the doors.
Top-of-the-line visitor management software will also offer the ability to customise the check-in process. This includes multiple visitor types, the ability to generate custom fields, dropdowns and checkboxes, as well as create comprehensive multiple-choice questionnaires and even offer translation.
Choose features that improve safety, security and privacy for your company
The details that your guests are providing during the check-in process is often of a personal nature and includes information like their contact details, addresses and even a copy of their government-issued identification details. So choosing a VMS with built-in data security features is absolutely critical.
With features like visitor categories and the ability to print visitor badges as needed, you can keep track of who is on-site and where they are meant to be in case of an emergency evacuation. Identification is made easier using integrated credential verification software, and check-in is faster with employee and visitor photo capture features.
By employing a cloud-based platform, your VMS is protected against redundancy and offers secure data encryption at all times.
Choose features that increase your compliance
Every business has to answer to a specific set of regulatory laws and frameworks that can vary depending on the industry and the nature of work that they do.
This makes it important for any organisation that implements a VMS to choose one that makes it easy for them to comply with any regulations. At the same time, it needs to be easy for their guests to use.
Any digital visitor management system that you implement should be GDPR (General Data Protection Regulation) compliant. This allows you and your organisation to comply with the core principles of this data privacy act by prioritising transparency and ensuring that clear consent has been given where necessary. At the same time, a GDPR-compliant system ensures that any data collected and stored by the system is adequately secured.
Different visitor management systems will offer different features, so choosing the one that is right for you depends on your budget as well as the specific functionalities your business needs. Don't settle for the first one you try unless it is perfect.