VisitUs

can instantly verify workers by integrating with leading

credential

verification

software
Create a safer workplace by combining credential verification software with your VisitUs visitor management system.
VisitUs features digital credential management software to instantly verify digital certificates and sign in visitors, employees and contractors seamlessly.
Book in a demo or start your free trial today!
Or contact us for a free quote.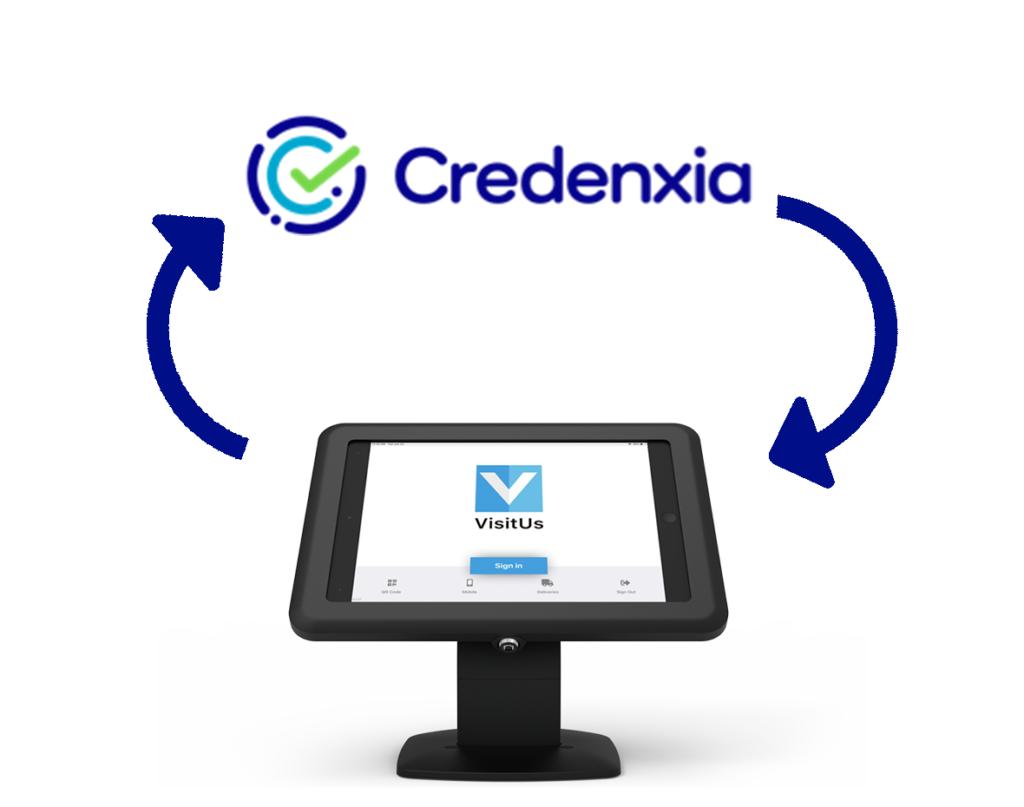 What is

credentialing

software?
Credentialing software is a digital verification system that allows organisations to confirm the identity of an individual by verifying their identity, employee certifications and their right to work.
Credentialing systems provide excellent workforce management solutions and are used in a variety of industries, from government agencies, healthcare providers, aged care facilities, manufacturing plants to medical facilities.
A typical manual credentialing and enrolment process
An automated credentialing process
What are the main benefits of

credentialing

software?
There are many benefits of using credentialing software, including:
Why

Credenxia

are the the leading

credentialing

management

solution
Credenxia is the leading provider of digital credentialing software, powering some of the world's largest organisations. They offer the best credentialing software that is used by over 1,000 organisations in over 50 countries.
Credenxia's credentialing software provides instant verification of an individual's identity, employee certifications and right to work. It also handles the expiration management that is often the most time consuming part of ensuring maximum compliance in a business.
This helps organisations to reduce paper waste, costs associated with manual verification processes, and the risk of human error. Credenxia's software is also used to track and manage employee access to sensitive areas.
The continuously updated platform has a particular focus on provider satisfaction and refining business processes to reduce costs and remove unnecessary manual tasks.
Credenxia is a simple yet powerful digital platform that uses cloud based software and smart technology to take the pressure out of managing credentials and compliance for both employers and workers.
Their mission is to simplify management of the workforce by taking away the risk, guesswork, spreadsheets and emails out of the verification process.
What does the

VisitUs

integration with

Credenxia

do?
The VisitUs integration with Credenxia's credentialing management solution allows organisations to verify an individual's identity and right to work in real-time.
The integration is seamless and easy to use which vastly improves a businesses credentialing and enrollment process, allowing organisations to instantly verify workers, contractors and visitors with the click of a button.
Custom form generation allows each business to create workflows that cover internal inductions which makes like easier for HR professionals
Workflow tools can be configured so that when an individual checks-in to a location, VisitUs automatically contacts the Credenxia system to check whether the person has completed their required verification checks.
If the checks are successful then they are signed in and displayed a welcome message on the iPad or portal. If however, they have not been verified in Credenxia then they are refused entry to the location and an administrator is alerted of the sign-in attempt.
Reduce

costs

and

save

time
Unlike traditional platforms, a combination of Credenxia and VisitUs can save you both time and money whilst boosting your compliance.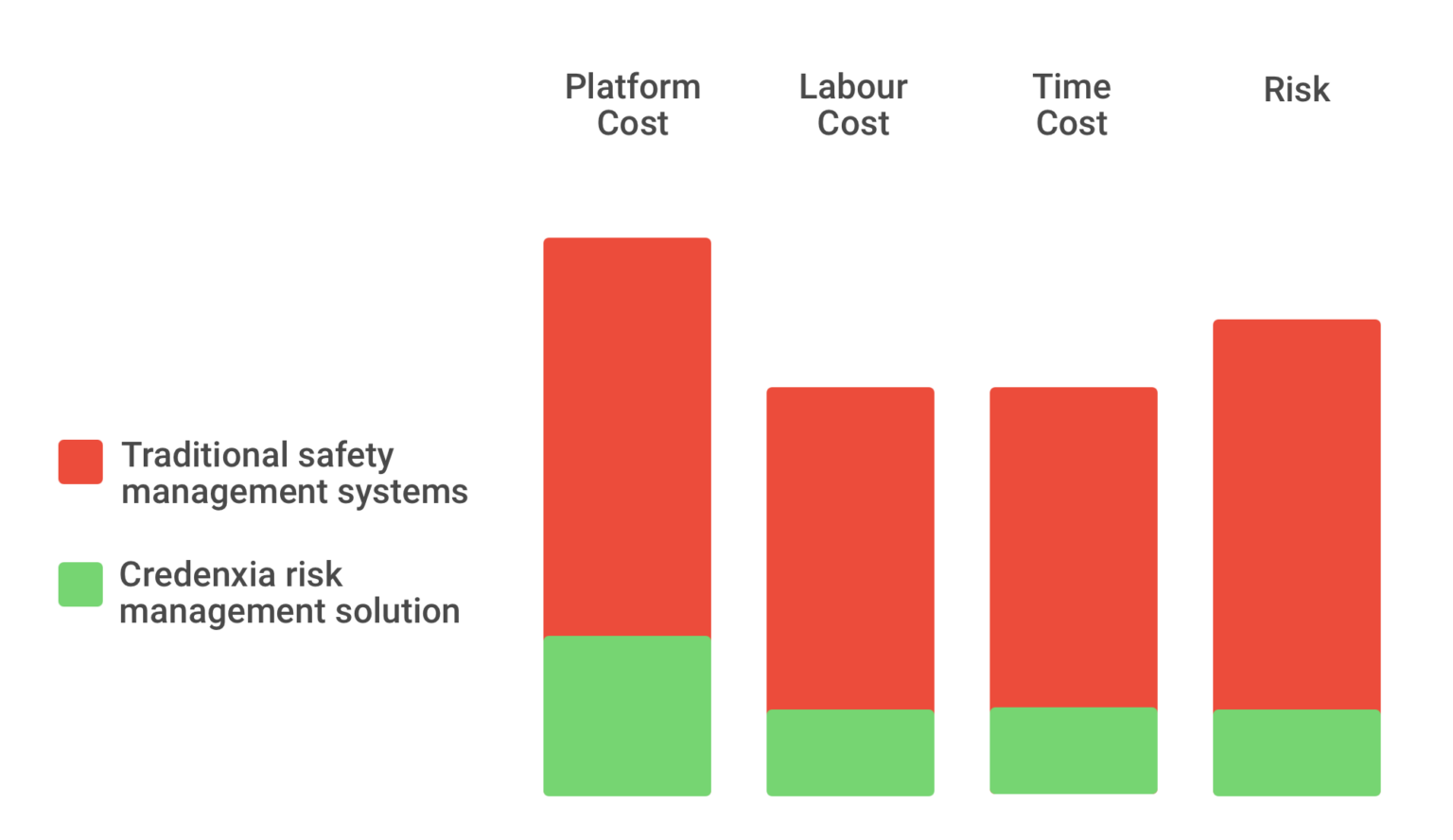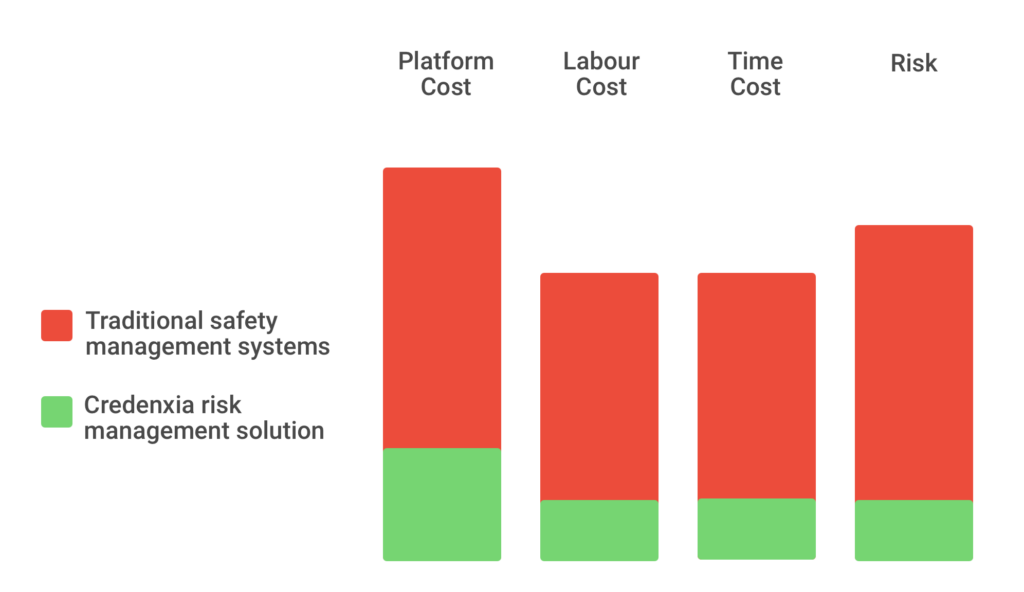 Confidence in your

compliance
Advanced

facial

recognition
Fast

and

easy

sign-in for workers and contractors
In a matter of seconds, a worker can have their temperature taken and checked to ensure they have the right to work on site.

What is healthcare

credentialing

software?
Healthcare credentialing software is a solution that is used to verify the credentials of individuals working within healthcare companies, including checking their medical licenses, education and training to ensure full compliance.
What are the benefits of medical

credentialing

software?
There are several benefits of medical credentialing software, these include:
Improved compliance: By using healthcare credentialing software, you can be sure that all of your employees are fully compliant with the latest regulations.
Faster sign-in: The process of signing in and out of healthcare facilities is much faster when using credentialing software.
Reduced costs: The software can help to reduce the costs associated with compliance, such as insurance premiums and audit fees.
Improved communication: The software provides a centralised platform for communication between employees, managers and healthcare providers.
What types of certifications can a

credentialing

solution

verify?
Credential management software can verify a range of certifications, including:
Medical licenses
Educational qualifications
Continuing medical education
Work history
Working with children checks
Driving licence
Police checks
Passports
What is the future of

credential

management

software?
The future of credential management software is likely to see a rise in the use of artificial intelligence (AI) and machine learning technologies to verify credentials. These technologies will be able to automate the process of verifying qualifications and certifications, which will save time and money.
In addition, AI and machine learning can be used to flag up any changes or discrepancies in an individual's credentials, which will help to improve compliance.