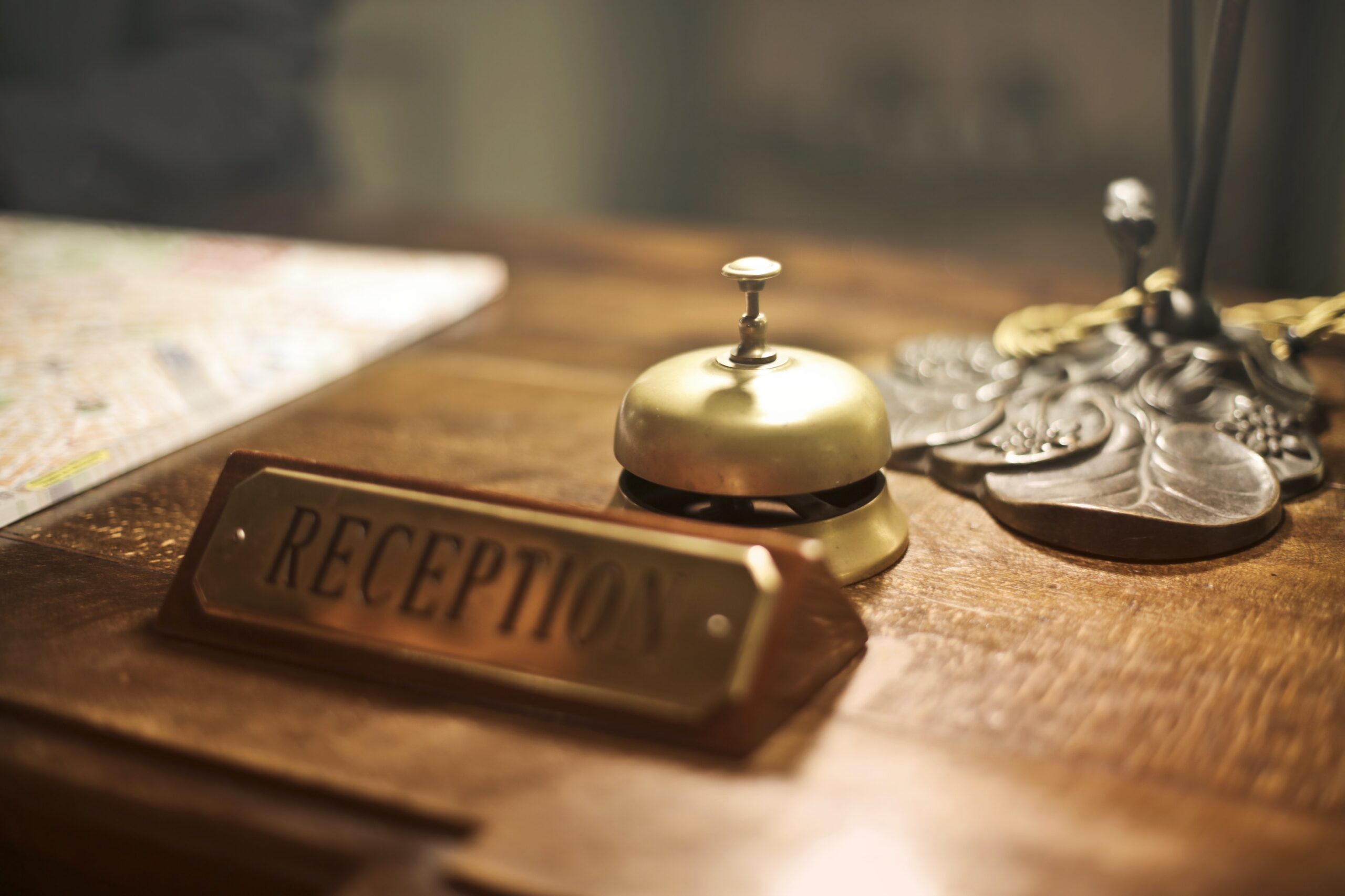 Why Your Business Should Consider a Reception iPad App
Does your business have a reception iPad app?
If not, you're missing out on a wealth of opportunities.
An iPad app tailored for reception can help your business in more ways than one.
By providing customers with a convenient way to check-in and access services, you can build customer loyalty, increase customer engagement and satisfaction, and create a more efficient operation.
In this blog post, we will discuss why your business should consider investing in a reception iPad app for your reception desk.
We will explore the many benefits and advantages that such an app could provide to your business.
---
Quick links
What is a Reception iPad App?
What Is VisitUs Reception?
Key Features
Benefits of the VisitUs Reception iPad App
Summary
---
What is a Reception iPad App?
Many companies and businesses across the globe have receptionists responsible for visitor management and office organization.
But as technology improves and more people work from home (thanks to COVID-19), software and apps are taking the place of receptionists.
Many believe this is a step in the wrong direction, only serving to get rid of the human touch. But having software that can take care of routine receptionist functions grants your employees more time to attend to other essential tasks.
This article will take you through the VisitUs digital sign-in iPad app and how it can benefit your business.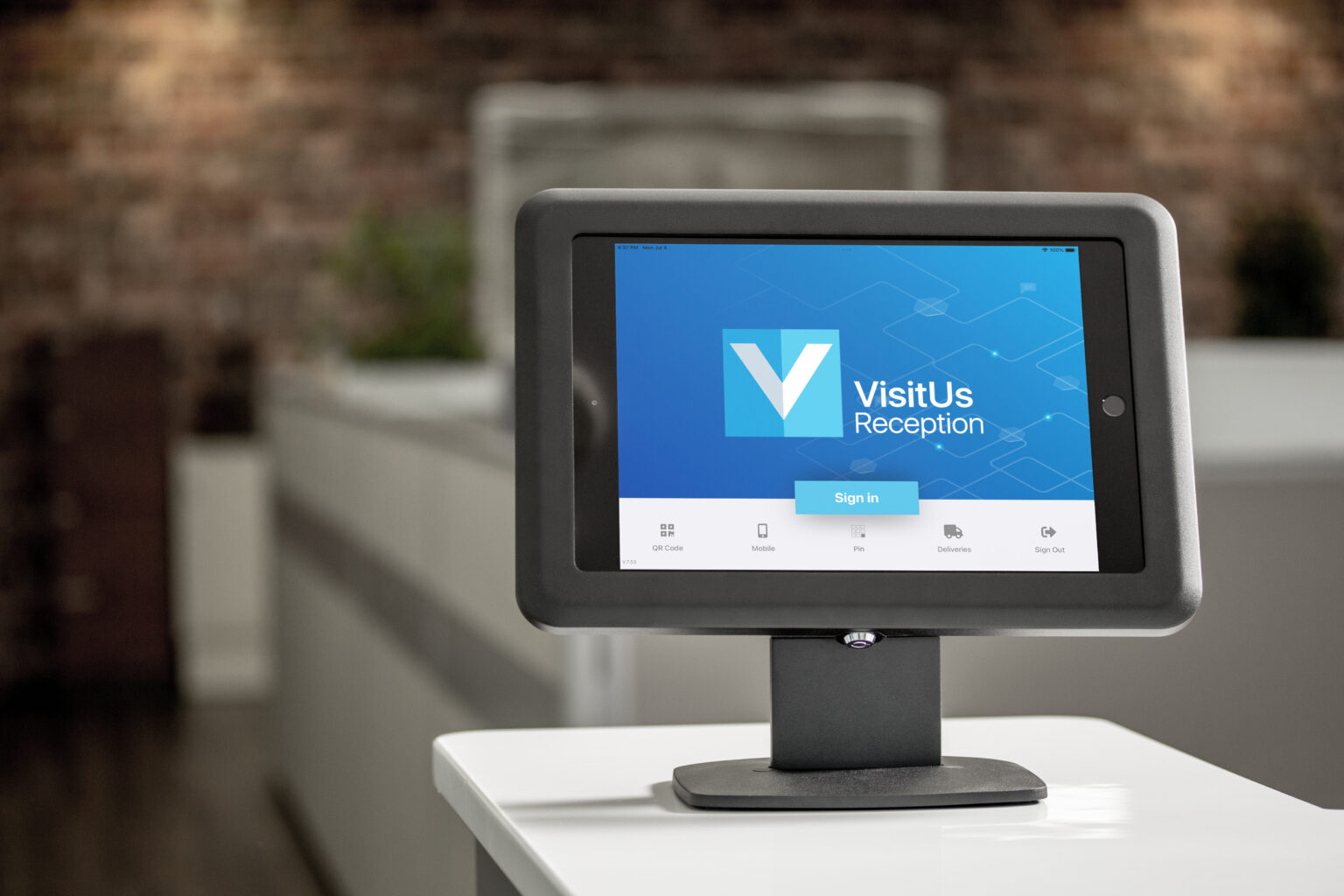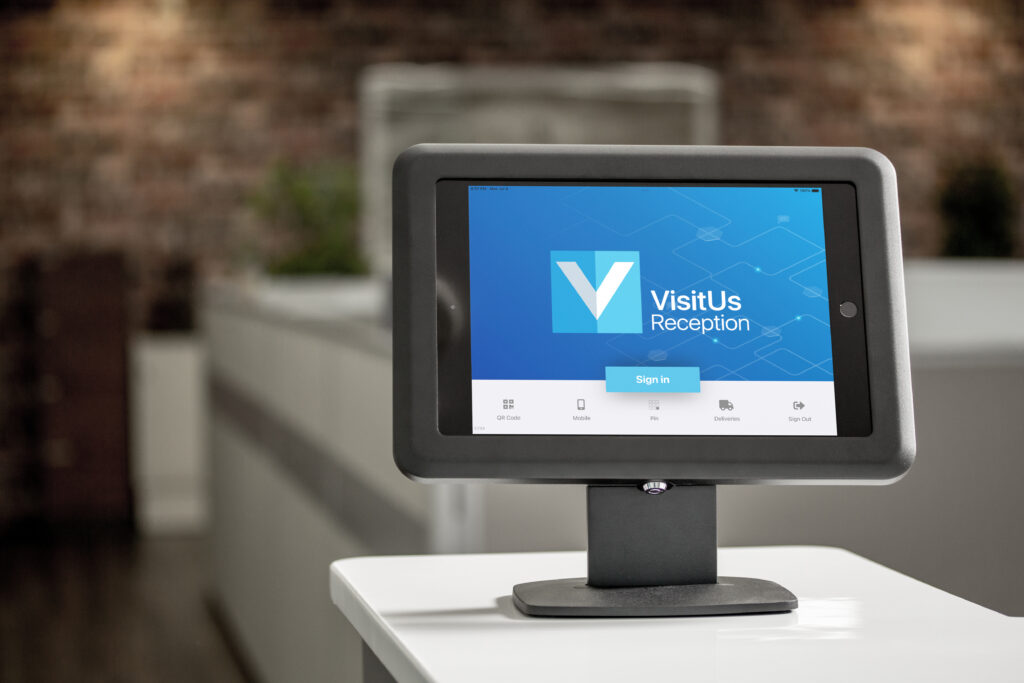 What Is VisitUs Reception?
The best way to describe a VisitUs receptionist iPad is as a cloud-based visitor management solution.
It assists small businesses and big corporations by performing all the routine tasks that a receptionist does on-site.
A VisitUs reception iPad has various features that streamline the visitor management system.
It is available as a subscription service, and the price depends on the plan you subscribe to. You can also try the software for free to see if it will work for your business.
Key Features
The VisitUs digital sign-in app has several functions. Let's take a closer look at some of them.
Visitor Management
Not only does a VisitUs receptionist iPad take care of the visitor check-in process for all visitors to your business, but it can also handle photo captures, name badge printing, and the signing of legal documents.
This makes check-ins quick and simple. In addition, there is a contactless check-in option, so guests don't have to touch the iPad physically.
Data Management
A VisitUs iPad stores the data of returning guests in the system to speed up later check-ins.
You also have access to visitor logs, the documents they sign, and other information collected at check-in.
Personal Branding
You can fully customize the VisitUs iPad app to represent your company or brand.
It allows you to create a unique feel for the receptionist representing your business.
And there's more! A VisitUs receptionist iPad allows you to upload multiple backgrounds which is great for one building with multiple tenants at no extra cost.
Prompt Notifications
The VisitUs receptionist iPad also provides notifications and communication options.
Visitors can pre-register on the system and receive reminder notifications about their appointment. They can also receive a message upon arrival via SMS or email.
Likewise, you can set up the system to send notifications if people are missing from a group upon arrival.
Security System
The VisitUs iPad app also works as a valuable security tool.
You can play a security video or send visitors important safety information directly upon arrival.
The system also allows visitors to sign documents like non-disclosure agreements at the check-in point.
Also, it lets you print name tags with photos, which adds a layer of security.
In the case of an emergency, an important feature of the VisitUs app is that you can access the visitor log from another device and print it out to ensure everyone's safety.
Integration
The VisitUs system fully integrates with Microsoft Active Directory and Azure Active Directory.
This makes it possible to import employee details and send notifications using Microsoft Teams.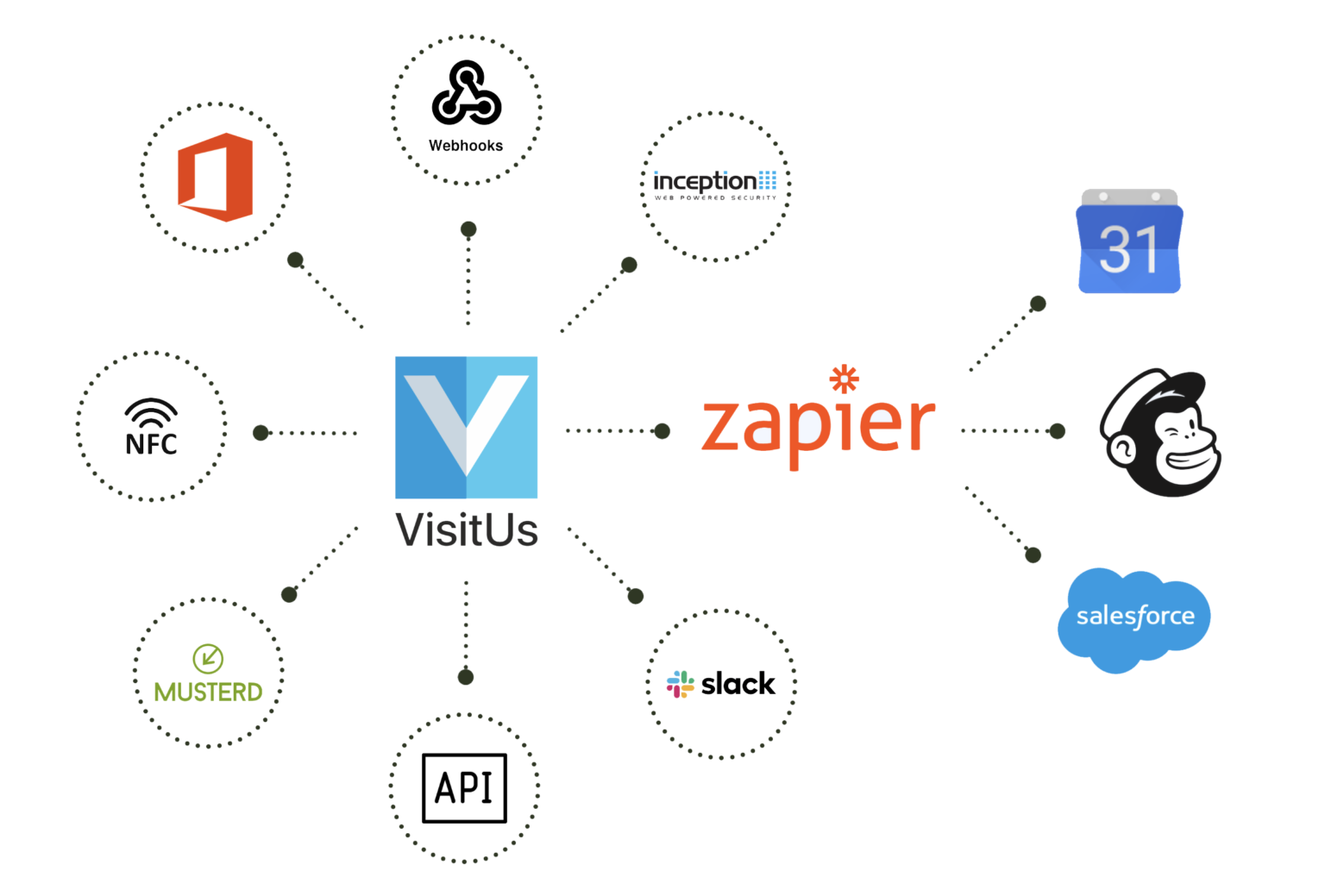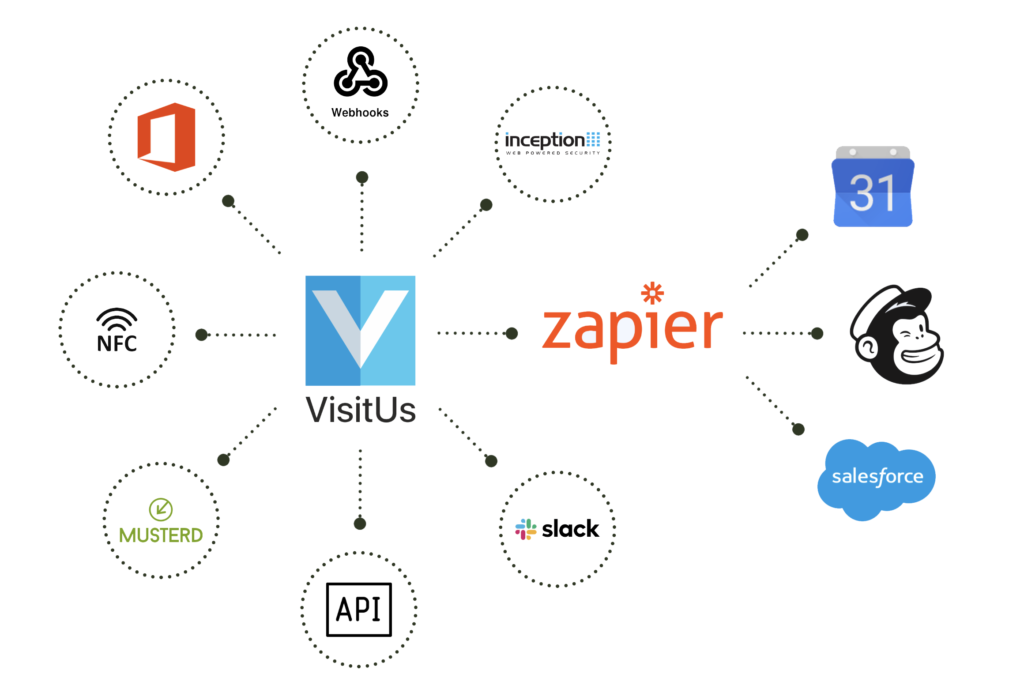 Benefits of the VisitUs Reception iPad App
Using VisitUs as a receptionist can make your business incredibly easy to handle, as it comes with a variety of benefits:
It Saves Costs
The app gets rid of the need to hire staff, pay for data entry, and buy books to keep track of visitor information.
Security Benefits
You don't have to waste time reviewing security protocols or signing documents after people enter the office.
If guests pre-register for their visit, everything can be done in one step, even before arrival.
Environmentally Friendly
You would eliminate paper use entirely and still have a record of visitor logs, documents, and staff logs.
It's a Quick Check-in Process
VisitUs gets rid of time-consuming data entries. Let's be honest: people are generally faster on a device than with a pen these days!
The custom buttons and workflow will direct each person visiting exactly where they need to go.
Simultaneous check-ins are also an option, which prevents guests from waiting to use a single iPad to sign in.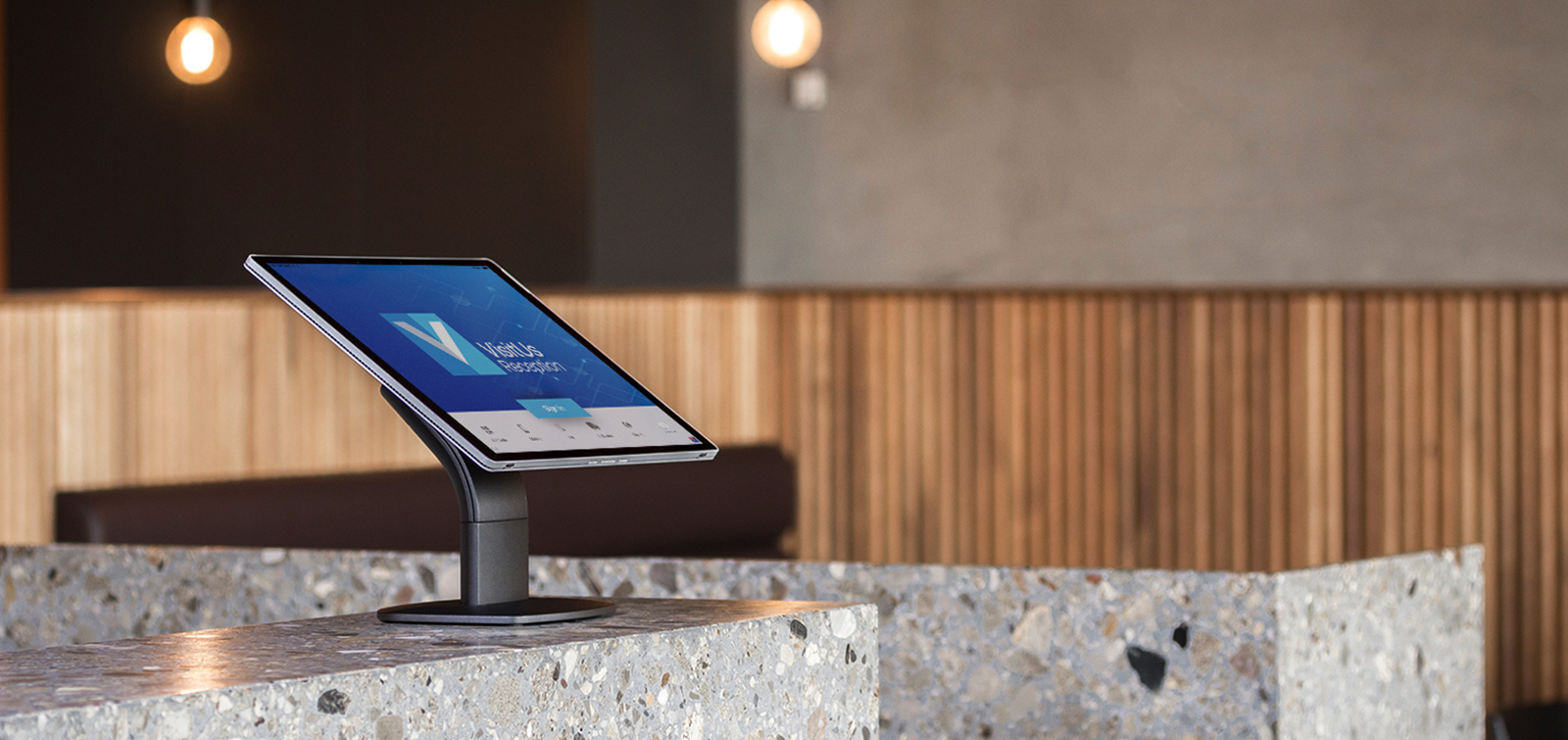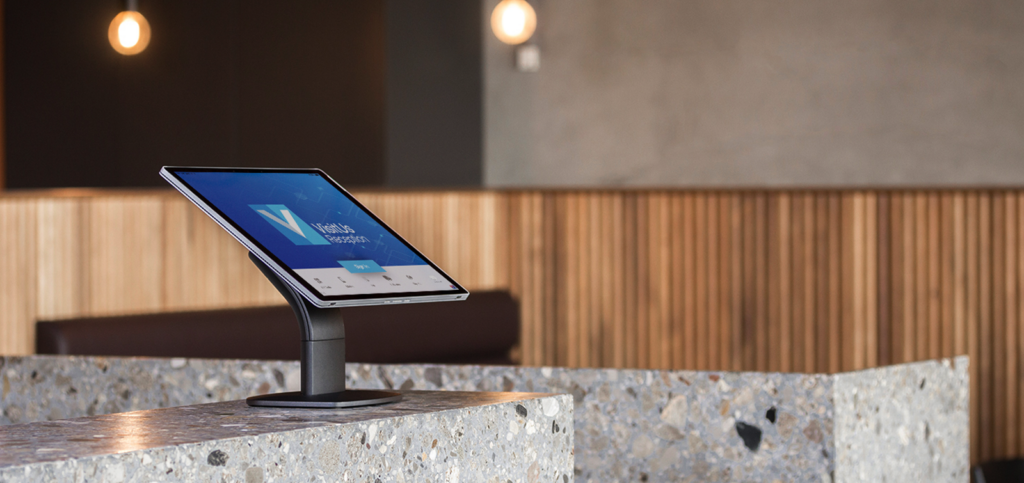 In Summary
The VisitUs digital sign-in app is a one-of-a-kind way to ease the stress of managing visitors.
Imagine having a single solution that takes care of everything, stores information, and lets you access the service from your device anywhere in the world.
It's simple and efficient, and it comes with a variety of incredible features. What more can you ask for?
You can start a free trial with no credit card required. Contact us to start a trial or book a demo today!