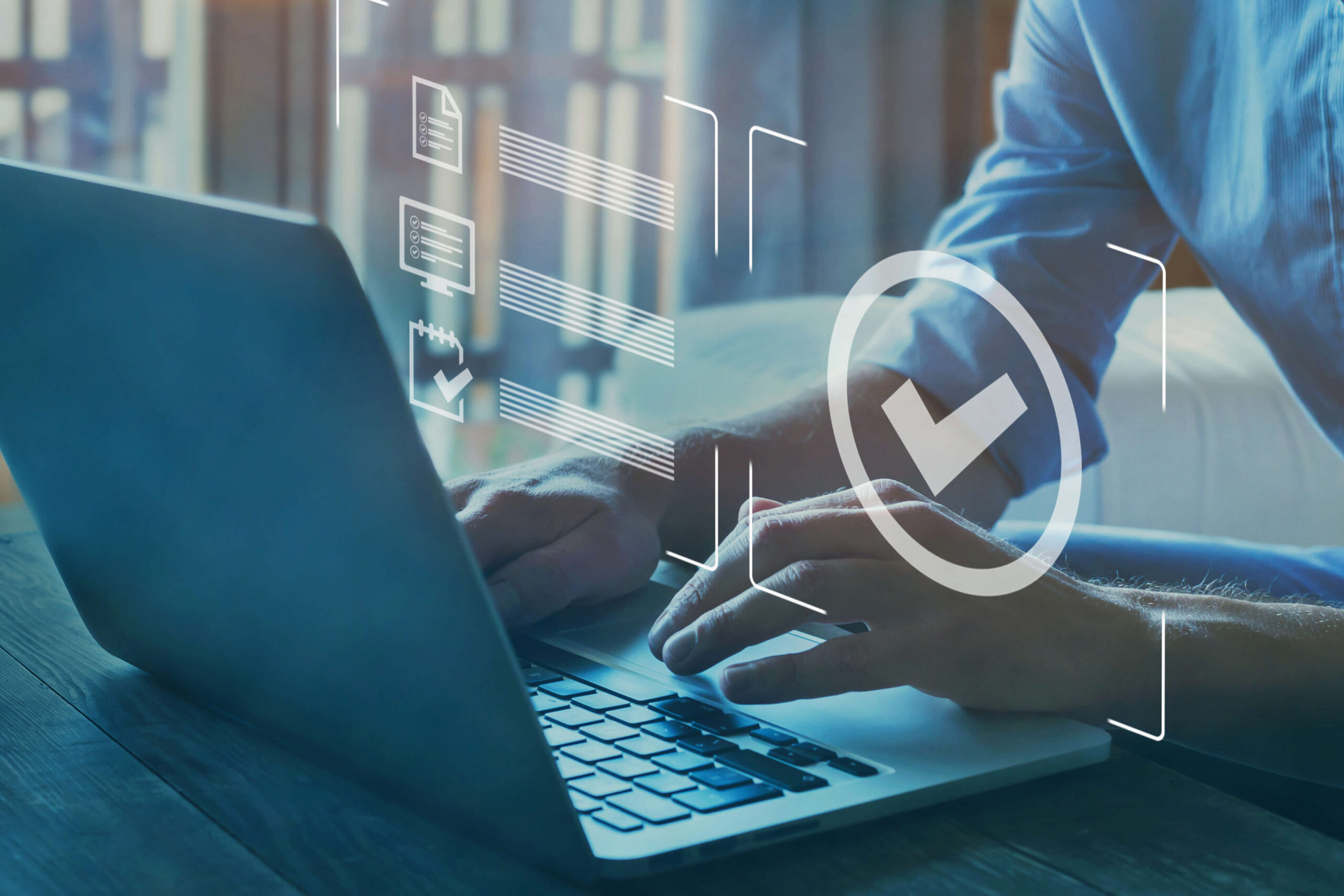 This Tech Is The Perfect Subcontractor Management Tool
Almost every company hires contractors and subcontractors at some point during the course of their business. But sometimes, letting these contractors into your building means they have access to privileged information or company secrets. It's nice to know when they are coming and going so you can keep track of who has been through your doors.
Now you can. The VisitUs visitor sign-in solution allows you to schedule times for your contractors to be on site and mark their locations while they are there. You can also have them sign any documents that may be needed before they can work for you. It keeps the contractor sign-in process simple and efficient, and it provides you with the building security and compliance you need.
Subcontractor management software simplifies check-in
Any time a new vendor comes into your business, you need to be sure they are compliant with your industry's regulations and your company rules. Our subcontractor management software allows you to send an email to your vendor in advance so they can complete any paperwork that may need to be completed.
Your customised portal allows your vendors to log in and complete the items you need to have them finish, such as confidentiality agreements, safety forms, and contracts. This paperwork is completed before they ever set foot on your property. You can set the induction paperwork to expire, and if the contractor hasn't completed or updated the information, they won't be allowed access to your site.
Track your subcontractors
Your portal also allows you to view which contractors are scheduled to arrive and when. It also shows their induction status and whether they have been verified using an integrated credential verification software so you can be prepared for their arrival at your location. Your contractors can be provided with an individual QR code to speed up their sign-in after the first visit. This code allows for sign-in and sign-out of your building, so you know exactly how long each individual was on site. You can track contractors and run reports based on these details as needed.
Safety
Because safety is always at the forefront of every business, VisitUs built a safety feature into the software program. If there is an emergency when a contractor is in your building, it is often difficult to know whether or not they made it to safety — out of the building for a fire, or to a shelter for a tornado or other bad weather.
This safety feature allows everyone who has access to the portal the option to mark themselves safe. This data can be accessed by the fire marshall or other emergency personnel should the need arise. This saves time for the emergency personnel should they need to look for a person that needs assistance.
Learn more about subcontractor management software in Australia
Based in Sydney, Australia, VisitUs was founded on a vision to enable technology to improve business efficiency, and we are doing that with the visitor management software. We are using the technology to simplify the often tedious task of checking in contractors each time they enter your building.
With all development done in-house, VisitUs promises to deliver the most effective solutions and technology. If you think the VisitUs software may be right for you, contact our team for a tailored demonstration of what it can do for your company. Our configuration specialists can walk you through the platform and answer any questions you may have.