Customise input fields for sign in
Click on "Configure iPad" in the navigation bar down the left of the dashboard and then "Fields".
You will then be presented with a list of options to customise your sign in process.
Anything marked with a green tick symbolises that the field has been enabled.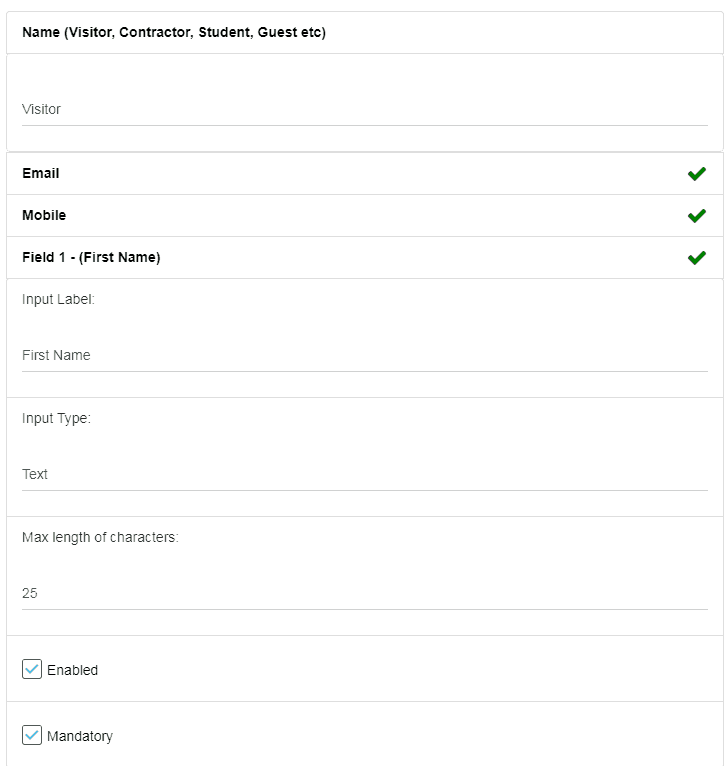 Once you have finished changing the sign in process make sure to press the "Update Changes" button in the top right of the screen.