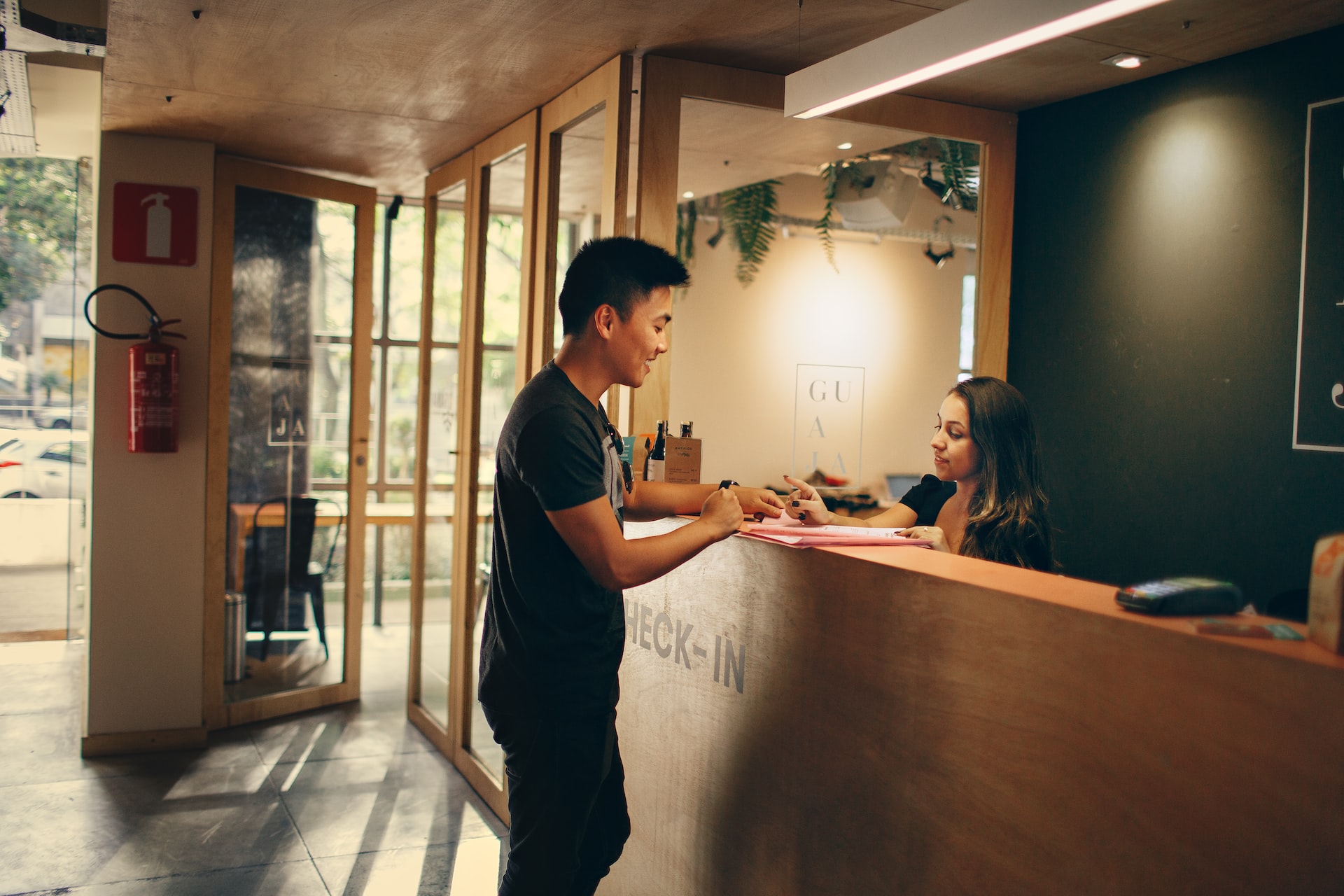 Visitor registration: The Ultimate Guide
Visitor registration is a process by which you collect information about your visitors. This information can include things like their name, email address, company, and more.
A secure visitor registration system is an important part of any business, and there are a number of benefits to be had by implementing it.
In this guide we will discuss the importance of visitor registration and the benefits it can bring.
---
How many types of visitor management systems are there?
A visitor management system comes in multiple forms:
Paper logbook
On-premise digital system
Cloud based visitor management system
Each one has distinctive benefits and disadvantages.
| | |
| --- | --- |
| Pros | Cons |
| Cheap | Slow to enter details |
| Easy to use | No reporting capabilites |
| No hardware required | Prone to errors |
On-premise digital system
| | |
| --- | --- |
| Pros | Cons |
| Customised to your business | Expensive |
| Has some reporting options | Difficult to integrate with |
| Hosted locally | Requires regular maintenance |
Cloud based visitor management system
| | |
| --- | --- |
| Pros | Cons |
| More cost effective than on-premise solutions | Often requires an internet connection |
| Heavily customisable | Can be hosted overseas |
| New features added regularly | |
| Multiple visitors can sign in at once | |
| Detailed reporting capabilities | |
| Pre-register visitors | |
| Built in facial recognition | |
| Touchless sign-in options | |
| Improved process for returning visitors | |
---
In this guide we are going to focus on the cloud based visitor management system as it has the most benefits of the three solutions.
What are the biggest benefits of a visitor registration system?
There are many benefits to implementing visitor management software in your reception area.
We have listed what we believe will make the biggest impact:
Instant notifications to employees
When visitors sign-in at the front desk, it's important that your visitors aren't left waiting around so a visitor registration system will send out an instant notification.
Some systems can even record incoming deliveries and notify hosts via SMS.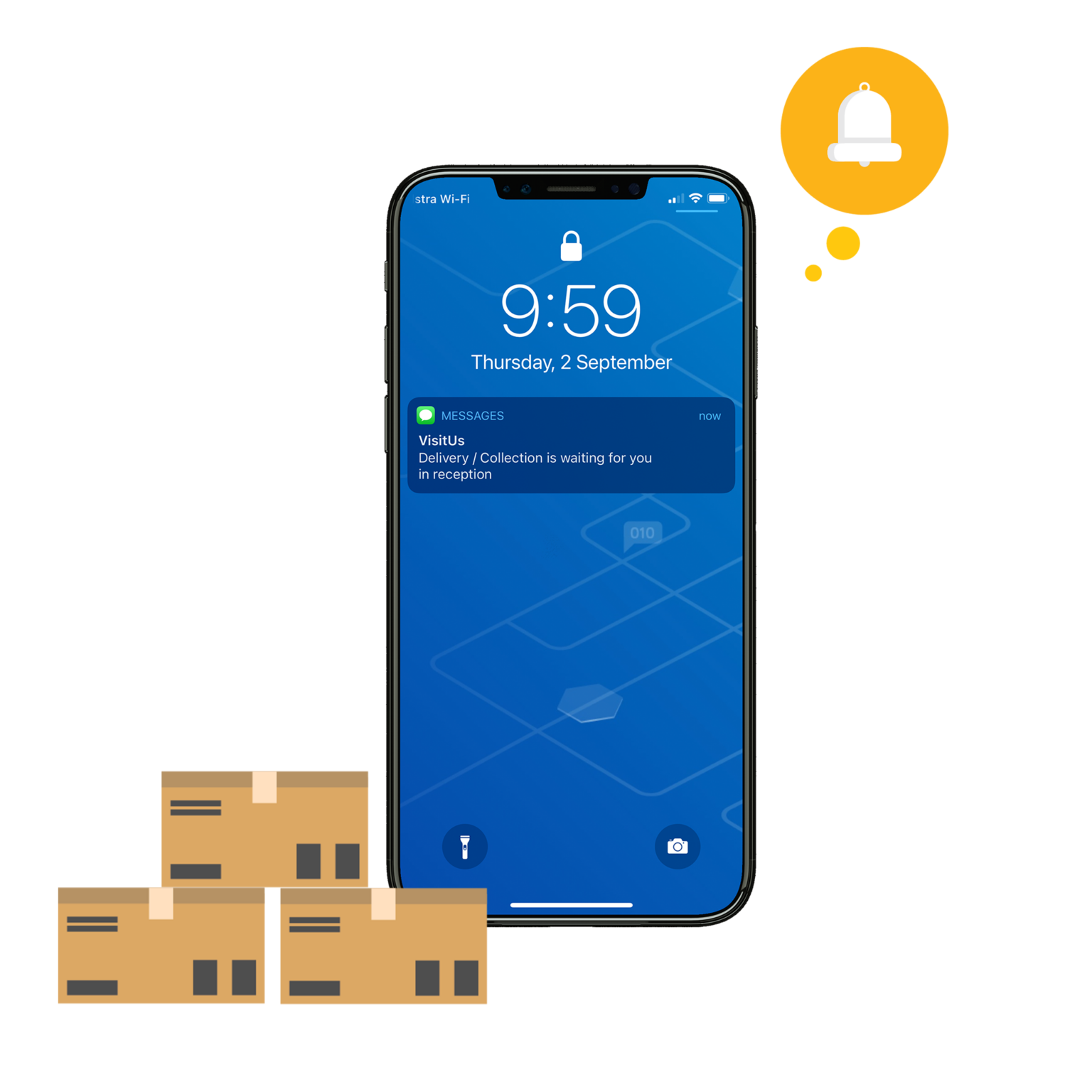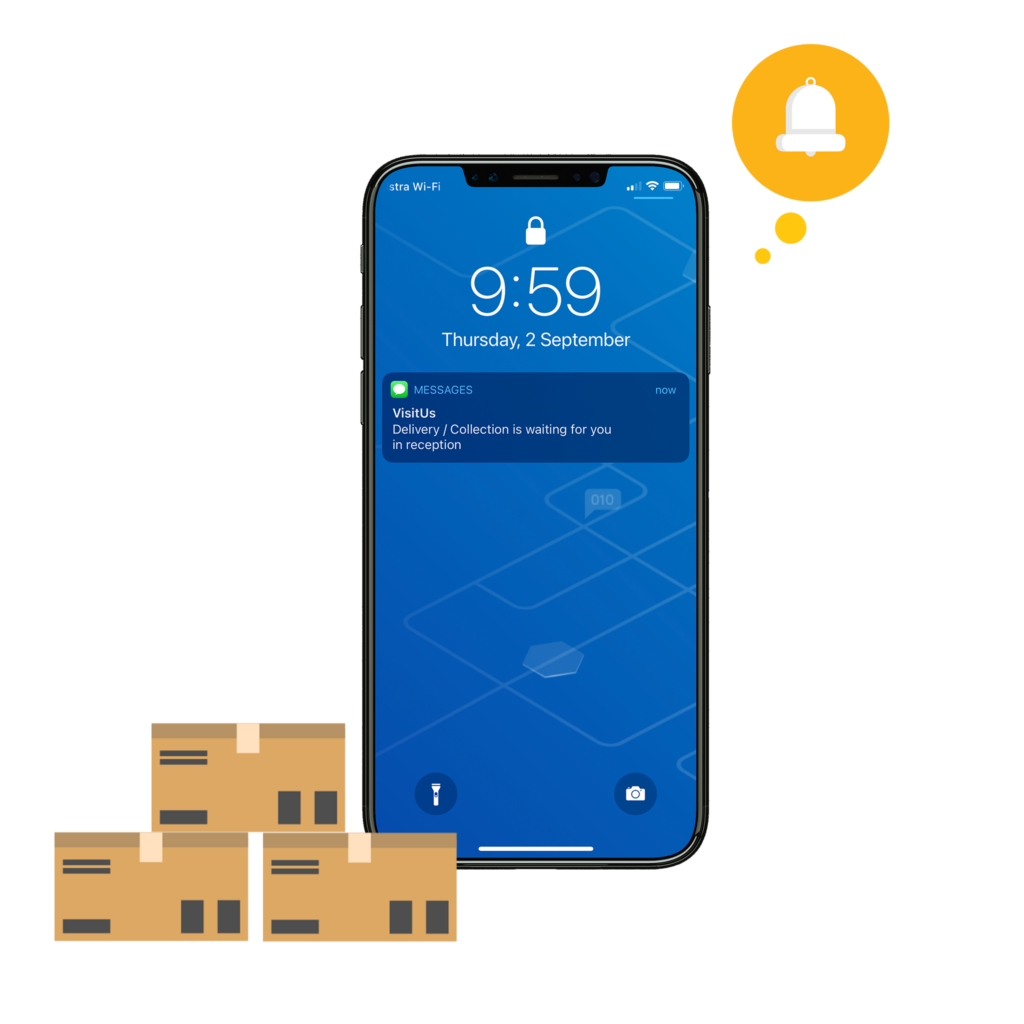 Generate reports
Your system should be able to offer downloadable reports in the event of a security incident or if you need to do some contact tracing.
Each report should include all visitor information and their contact details.
Customise the visitor registration process
Sometimes you may need to know more information about your visitor so it's important that you are able to add and remove screening questions.
QR Code or facial recognition touchless sign-in
To avoid long queues in your reception area it can be good practice to offer a QR code sign-in option
Visitors simply use their mobile phone to scan the code and complete the registration process online.
If you would like the ultimate in visitor registration experience then you may also consider facial recognition sign-in options.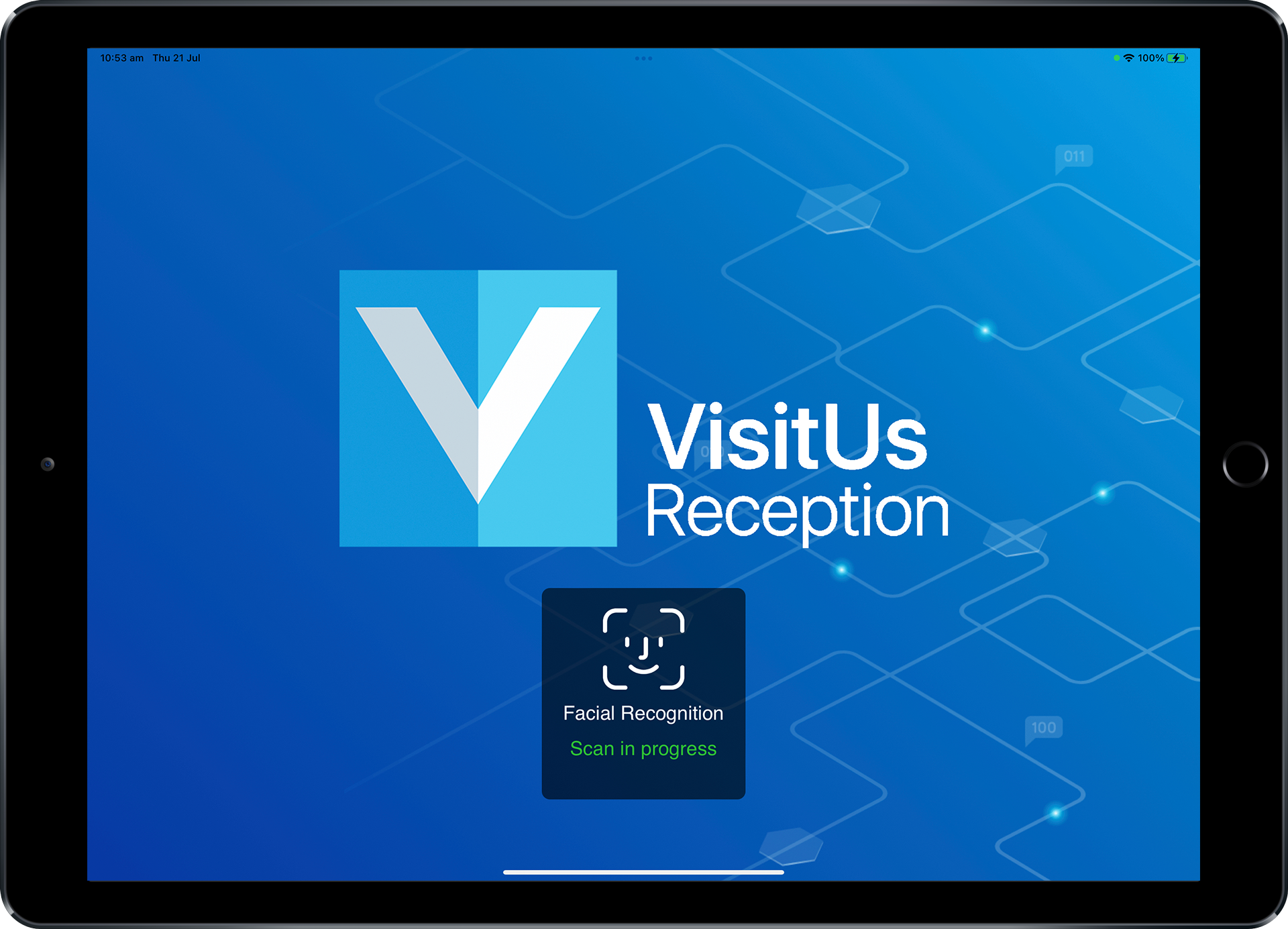 Returning visitors are streamlined
If a person returns to your site it's more efficient if they don't have to enter all of their details again.
This can be achieved by facial recognition or by simply entering their mobile number.
Data is accessible online
Access all your visitor data through a dedicated web dashboard.
There's no need to be onsite as you can login to the dashboard from any web enabled device.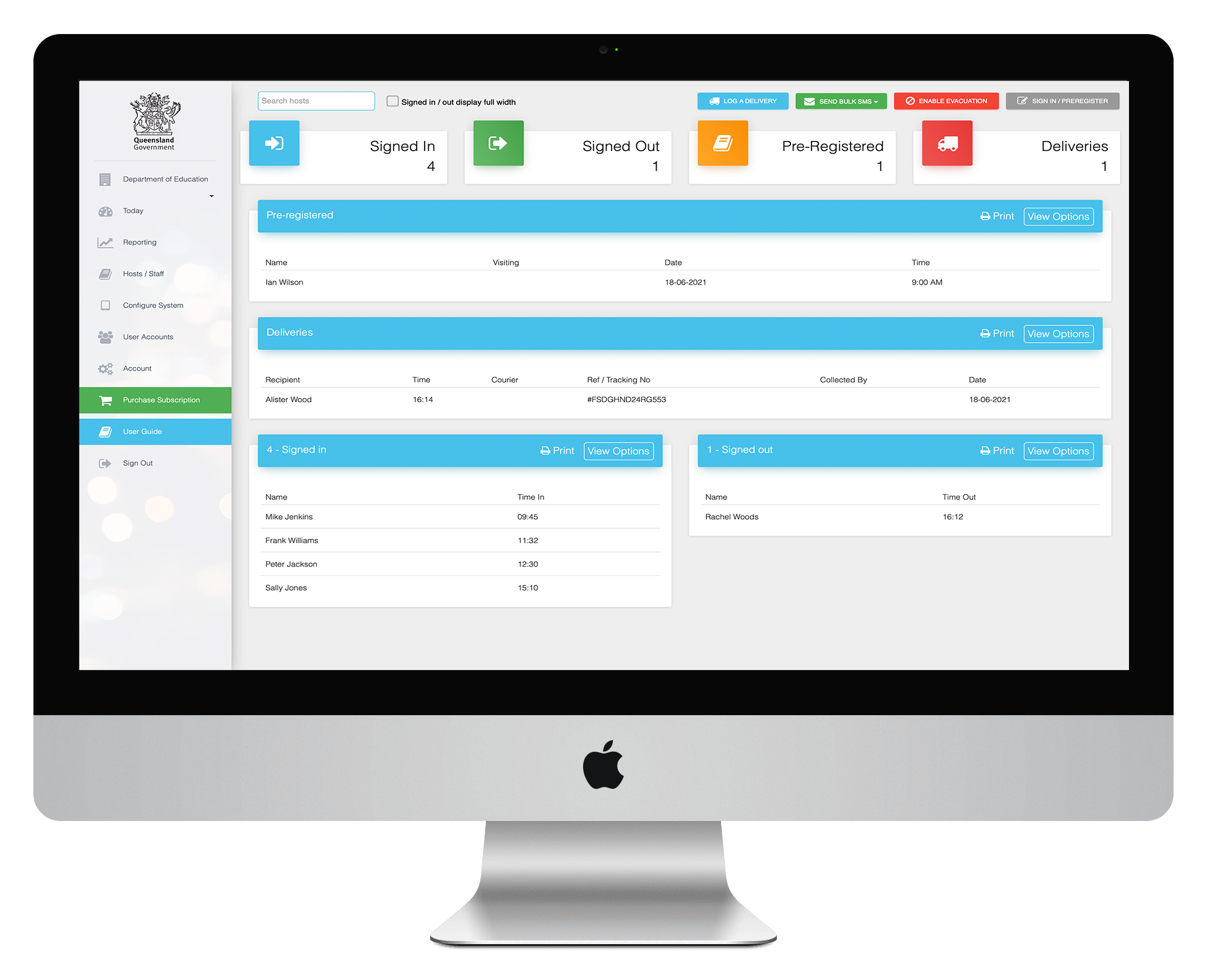 Updates install automatically
So that you can ensure that your solution is future-proofed updates can be installed automatically to the dashboard and web portal.
Dedicated support
From time you time you may have questions regarding new features or changes to your workplace.
That's why you need a solution that can offer support all year around.
Improved user experience for visitor registration
The visitor sign-in process should be one that is easy to complete, and gets them connected to their host in a timely manner. This is why visitor registration user experience can make or break a first impression for your customers.
---
What things should you consider when comparing visitor sign-in systems?
User experience
Your ideal system should make it easy to gather visitor information like contact details without making it a slow and frustrating process.
Visitors checking-in should only be asked to supply information that is necessary for their visit and it should be effortless to enter it.
That's why it's important to select a visitor registration solution that focuses on the user experience.
Where is the data hosted
Data should be stored in accordance with your exisiting compliance regulations so it's important to ask where your visitor information is processed and stored online.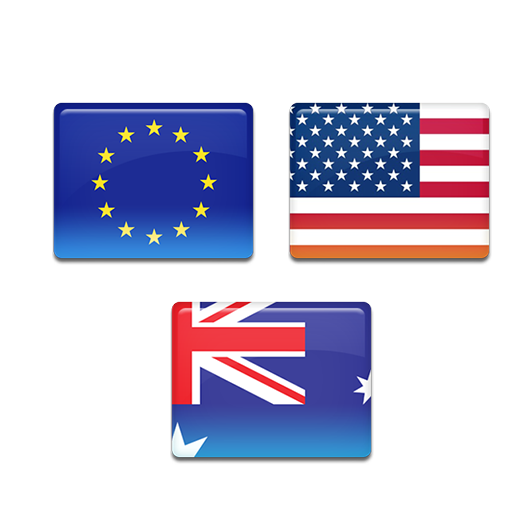 Are there any hidden fees
Make sure that the system you choose doesn't have any hidden fees that may surpass your budget.
Ask about what is included in a subscription and what comes at an additional cost.
---
Conclusion
Visitor registration is a process by which individuals are required to provide information such as their name, email address, and the purpose of their visit for record-keeping purposes.
Visitor management systems can offer a number of benefits for businesses and organisations, including instantaneous notifications to employees upon visitor sign-in, the ability to generate reports, and streamlined processes for returning visitors.
When selecting a visitor registration system, it is important to consider features such as user experience, where data is hosted, and whether there are any hidden fees.
VisitUs Reception offers a cloud based visitor management system that customers love and is packed full of features. If you could like to book in a demo or speak to one of our team, contact us today!