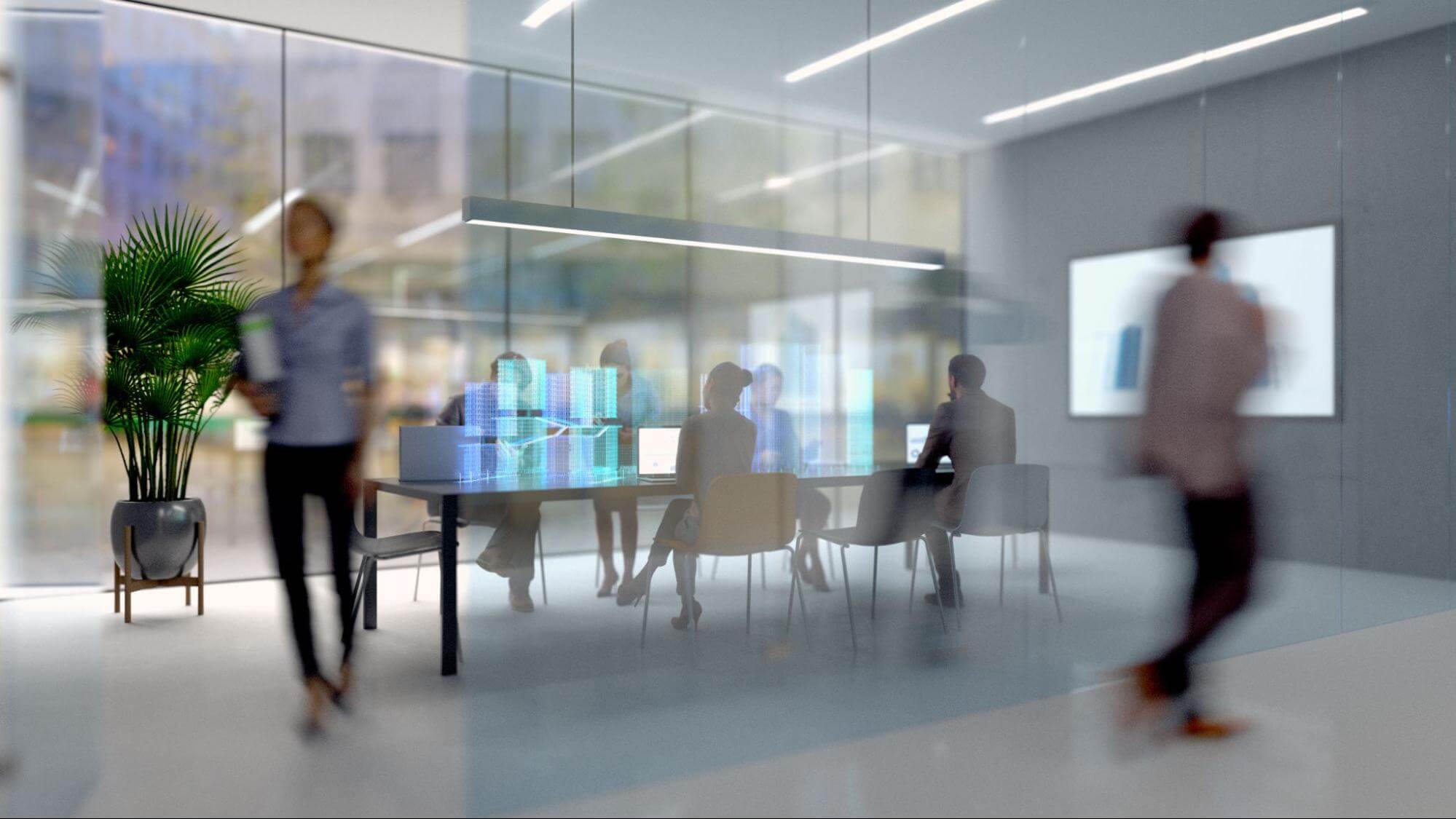 How Future Workplaces Will Differ
People all over the world left physical workplaces in 2020. Now, they're itching to return — but not to the way things were.
While many individuals with families had a hard time balancing Zoom meetings with childcare, they also revelled in the small details — savouring a cup of tea in the morning and spending additional time with their family that otherwise might have been lost in a rage-filled commute.
For some time now, workplaces have been evolving — think about the Google Campus or shared workspaces for rent — but the pandemic seems to have sped up the clock on many aspects of our lives.
The fact is that future workplaces are present now, with five major changes defining a new way to work.
1. A Heavier Reliance on Remote Working
Remote work is not for everyone — some people thrive in social settings with real-world interactions, and they rely on a hybrid workplace to provide that sense of community.
At the same time, remote work offers employees a chance to 'mix things up and look forward to a few days working from home. Known better as hybrid workplaces, research shows that 54% of individuals expect that model to hold up for at least one day a week.
It's interesting to note that those who desire to work from home between four to five days a week are the smallest group, which tells us that physical office spaces will still be in demand.
It's up to employers, however, to make sure that their employees — whether contractors, part-time, or full-time talent — feel they can return to a workplace that is safe and has a supportive culture.
2. Broader Options for Hiring Talent
Speaking of talent, workplaces of the future are nothing without workers of the future. Certainly, there's a greater pool of talent available to employers and a number of flexible options for labour-sourcing, including gig economy workers, contractors, and remote workers who are full-time, to name just a few.
The more diverse range of talent models available to employers does pose a significant need for visitor management software. Not only will employees need technology devoted to greater collaboration or time tracking, but they'll also need to remain in the know about company-wide updates, notifications, and integrations with software they're already using, such as Webex Teams or Slack.
3. A Shift Towards More Meaningful Work
First, we looked at how we'll work. Then we looked at who would be working. Now, we're taking a look at the work itself — in a post-pandemic world, employees are looking for more meaningful work.
While the fallout from the initial lockdowns around the world meant millions of individuals were made redundant, the silver lining was that people had more time to reflect on the nature of their work.
According to University of Michigan economist Betsey Stevenson, the question people are asking themselves is, 'Is this really what I want to be doing?' And the answer to that question is what Axios labels 'the great resignation'. People are searching for greater impact and purpose in their everyday lives through work.
This means they're willing to resign, switch careers, or have firm conversations with their current employers about the direction of their position — personally, and organisation — at large.
4. Companies Will Integrate Workers With Technology to a Greater Degree
To help support this new shift in how we work, who's doing the work, and the nature of work itself, companies are going to be looking to technology to do more than simply act as virtual meeting rooms.
Instead, companies will be harnessing automation software, apps, and collaboration technology to handle repetitive, administrative, and often menial tasks. On top of this, to manage the safety of all parties involved, companies will rely on technology to reduce security and compliance risk and to effectively monitor the movement of people throughout workplaces. Where possible all visitors will be pre-registered to ensure a smooth experience on arrival.
5. Safer Physical and Hybrid Workplaces
Because employees clearly desire human interaction and the community experience that one can only receive from a workplace, it's hybrid working — not remote working — that's setting the agenda. And that means employers are going to need to harness technology that makes physical offices both remote-work-friendly and safer for person-to-person interactions.
Front desk software solutions like Visit Us will help organisations achieve that balance using smart features like pre-registration for contractors, QR codes for return visitors, and automated, real-time notifications that let employees know when there are deliveries that need their attention.
Conclusion
If the pandemic had occurred at any other time in history, we may not have been prepared to respond. However, our technological advancements have made the transition to 'future workplaces' as seamless as possible.
While it's not realistic to expect zero friction, emerging into a post-pandemic world is showing us just how viable new working environments and models are — for both the health of businesses and the safety of employees.