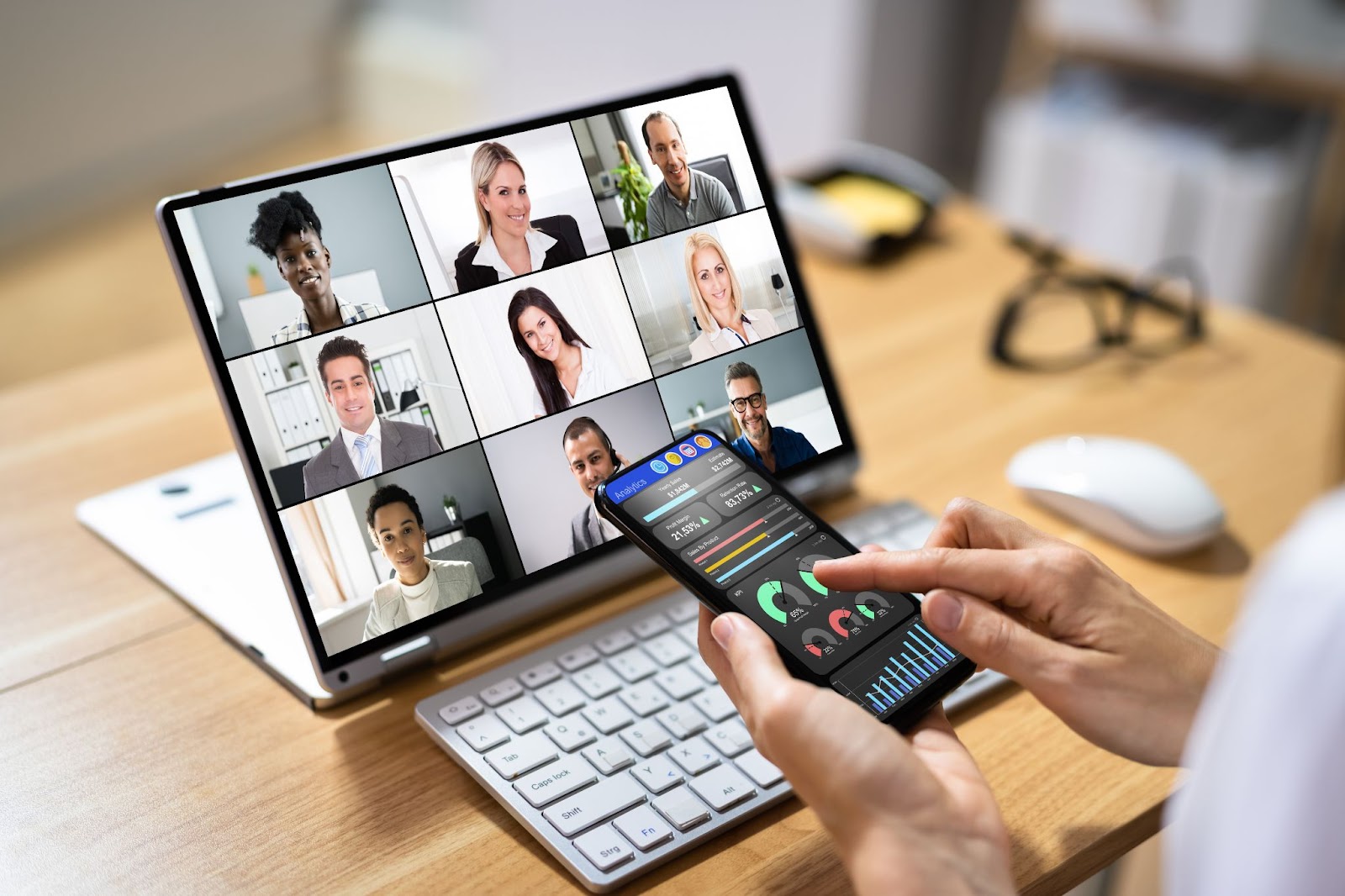 Driving Change with a Hybrid Workplace
Hybrid workplaces are not the "future" of the workplace, rather, they are a stepping stone. According to Albany Business Review, these "flexible" work arrangements mark the transition between entirely physical offices to completely virtual work environments at some point in the future.
And that's because change in the workplace occurs slowly and progressively. Adopting new principles and operations requires buy-in from your employees, including your management structure.
In this article, we'll take a look at how you can inspire and drive the transition to a hybrid workplace and how to get an enthusiastic response from your team as they get on board with the present and move towards the future of workplaces.
Define What "Hybrid Workplace" Means to Your Organisation
Workplaces redesigning their operations to support hybrid work have the option to decide what "hybrid" means to them and, from here, how they can use technology to support these arrangements.
Let's be clear: a hybrid workplace is one in which some employees are onsite and some work from home. It can also include some employees remaining onsite for a few days a week while working remotely the rest of the time. Research from PWC shows that 55% of employees would like to work remotely at least three days a week.
Either way, you'll need to be able to support operations onsite – albeit, with a sort of skeleton crew – and allow these individuals to connect with remote or virtual employees who are working from home.
So, the very first step is to ensure that senior management – or the C-suite – understands what "hybrid" includes for your organisation – and what it does not entail.
Outline the Essential Questions
As you begin the bid to transition to a hybrid workplace, your next step is to think through the details about roles and responsibilities.
It's not just about how the work will get done but also about creating role-specific criteria or policies that help employees understand how to communicate and work with each other in two different settings simultaneously (at home and at work).
Senior management will have to think through several issues such as:
What are the work tasks that a person/role has to fulfil at work in the office?
What is the level of collaboration that role requires?
What type of communication works best during periods of rapid information exchange (team meetings, crises, etc.)?
How much of the particular role is geared towards deep thinking or innovation, and how much is about performing task-related or transactional activities/responsibilities?
Is everyone clear about their roles and responsibilities in the context of the organisation's broader strategy?
Should there be times in the week when everyone works from home?
Which teams should be in the office on the same days for meetings?
In order to get buy-in at an early stage of designing your new workplace, this is the point at which you should be approaching employees across departments.
Getting their input not only smooths the way for a vote of confidence down the road but can also highlight specific issues or needs. And, it may even end up saving you thousands of dollars – much like BWM did when company ideas directly from employees saved the Group 62 million EUR.
Make Staff Management About Connection Rather than Productivity
Once you have major data points and information about what employees want versus what their roles will require, it's time to put the technology in place to support it.
Based on their input, you'll need to think about the types of features an all-in-solution should offer that will enable a mix of collaboration, transparency, and reporting. Employees will need a way to check-in and out, to track time and attendance, and to communicate from anywhere in the world.

Meanwhile, the organisational requirements for a hybrid workplace will need a way to collect data and produce reports that allow you to find and target issues as they arise. An analytics dashboard feature is a must-have for organisations venturing into hybrid workplace models because they'll need to use the data for planning, scheduling, and ongoing business strategy.

At the end of the day, what you're looking for is connection rather than productivity. Much of the software offering staff management functionality today is based purely on transactional productivity tracking – but what employees really need in any workplace is connection – with you, each other and their own responsibilities as well as assurances when it comes to health and safety.
Look for a system that covers visitors, contractors and staff, and also ensures staff feel comfortable and safe in uncertain times while offering them everything they need to remain productive at home.
Try VisitUs today to transform your workplace.