Require GPS location when signing in via a QR code
1. Open your dashboard and then click on Configure System.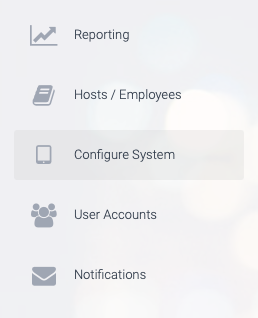 2. Next, click on Sign In Types.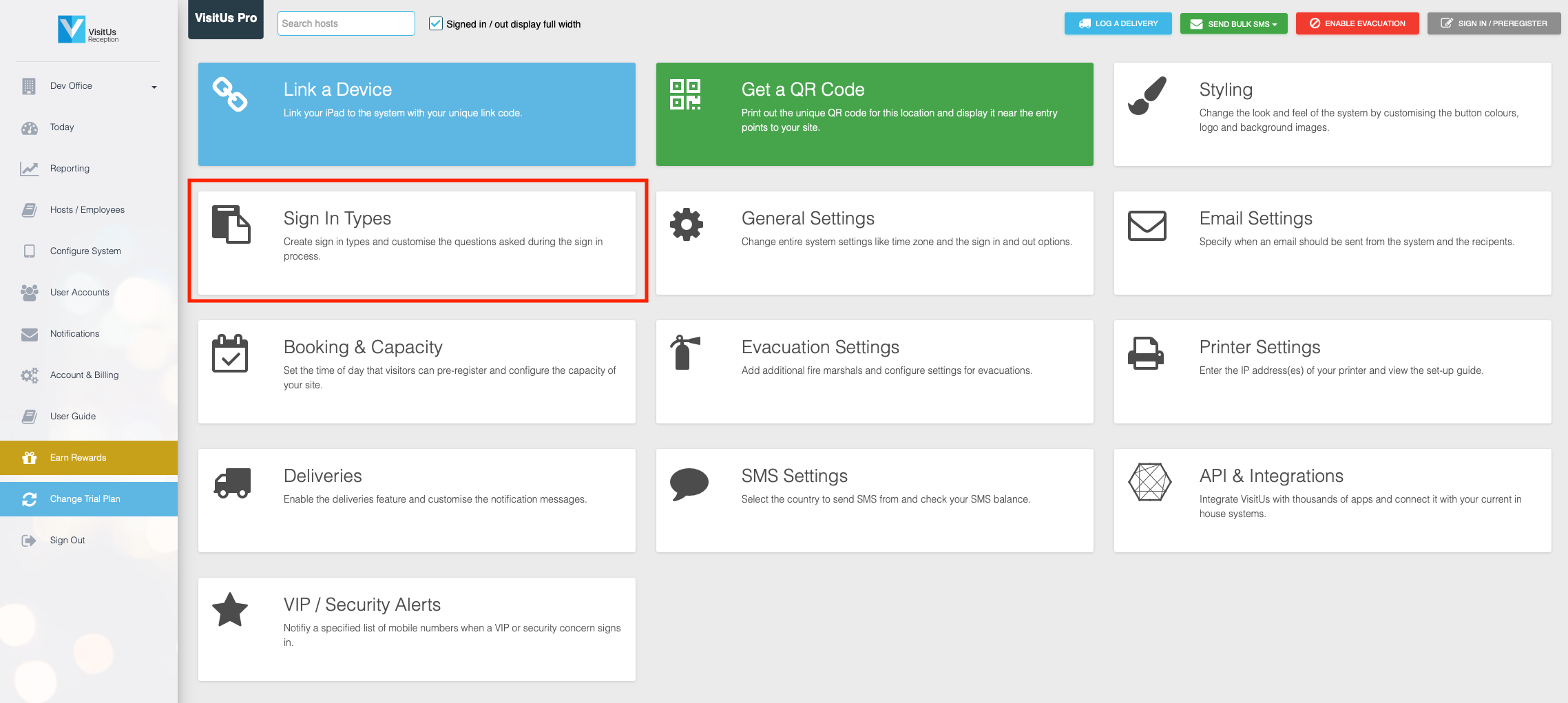 3. Find the sign in type that you would to request their GPS location, then click on the Request GPS location (Portal / QR code sign-in only) label.

4. Check the Enabled checkbox.

5. Lastly, click on UPDATE CHANGES the save your changes.