Bulk pre-register visitors using a CSV file
1. Open your dashboard and then click on the Sign in / pre-register button at the top.

2. Under the heading labelled Bulk pre-register, download the CSV template by clicking on the hyperlink.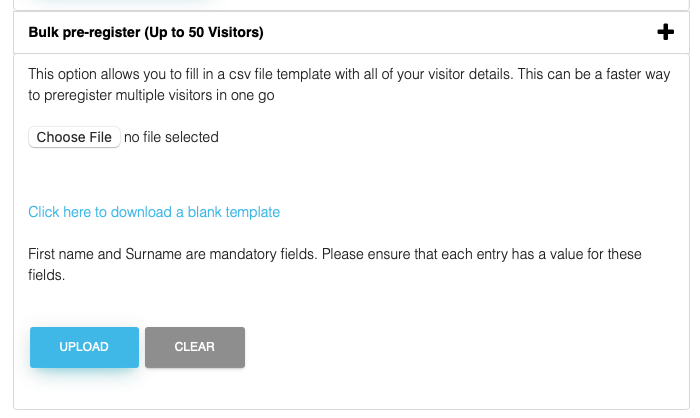 3. Next, fill in your visitors details on the template and then click on the Choose File button.
4. Lastly, click on the Upload button to pre-register your visitors.