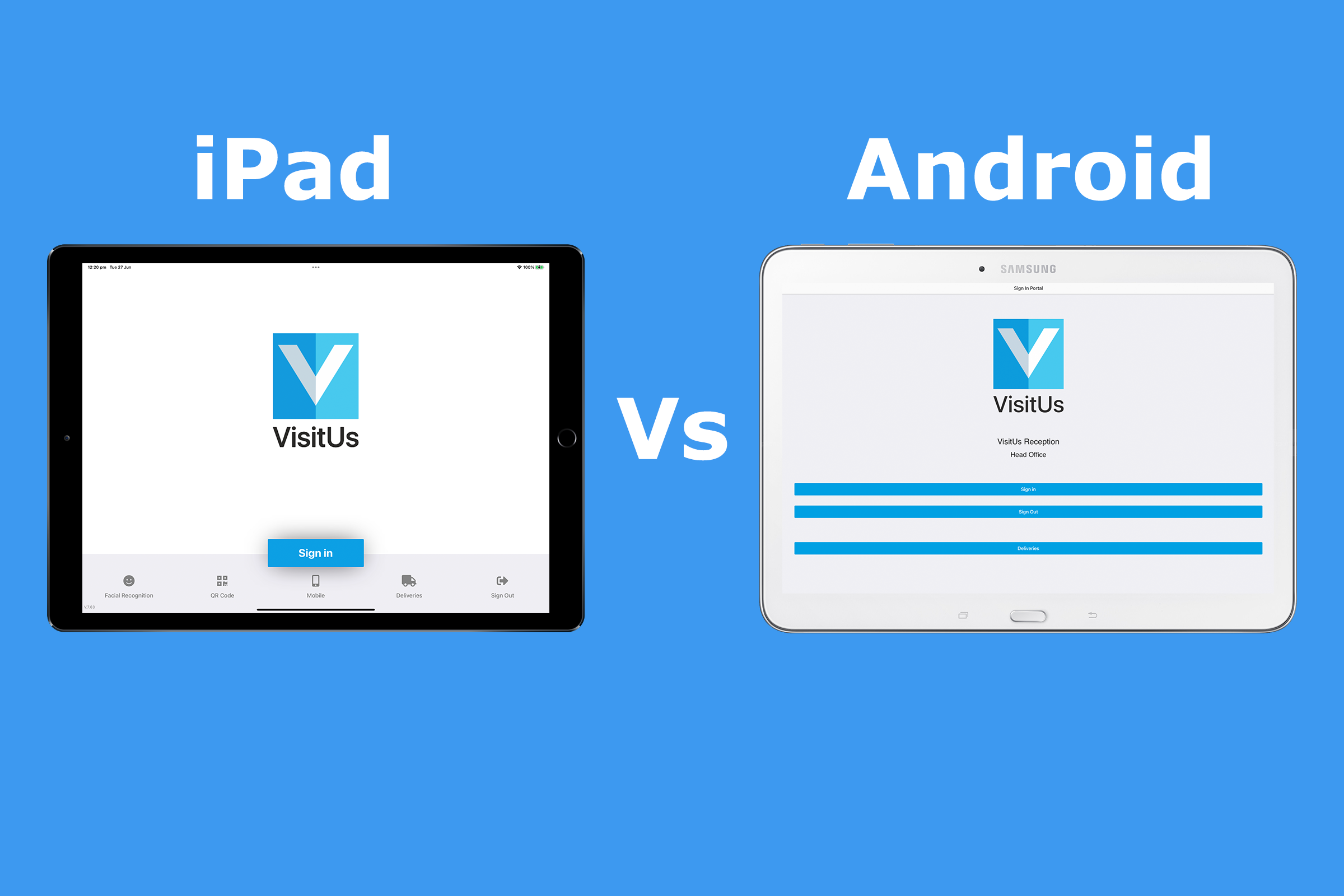 iPad vs Android Tablet for Visitor Management
In this article we will discuss the pro's and con's of the Apple iPad vs android tablet to determine which works best when using it with a visitor management system app.
Before we look at the how the right tablet will enhance your visitor management system, it's important to understand the key differences between an Apple iPad and android tablets.
---
Key Takeaways:
● They use different operating systems which have some benefits and drawbacks.
● Android tablets can be cheaper but with the savings come a decrease in performance.
● There are more enclosure options for Apple iPads
● More visitor management systems support the iPad than Android tablets
---
What are the main differences between Apple devices and Android devices?
Operating System
Android
Android tablets come pre-installed with Google's Android OS which is an open source project that means that the code for system is available online.
Developers can create their own versions of the operating system and include their own apps or tweaks for specific hardware. A good example of this is Samsung, who ship devices with their own version of common tools like Samsung Internet or Samsung Music with all Samsung tablets.
IOS
Apple devices like the iPad run an operating system called IOS or iPadOS. This is developed by Apple and the code is not shared with the public.
There is no administrator access to the operating system so you can't customise the device as much but it does mean that it is far more secure.
iPad's also come with pre-installed applications like Apple Music, Maps and News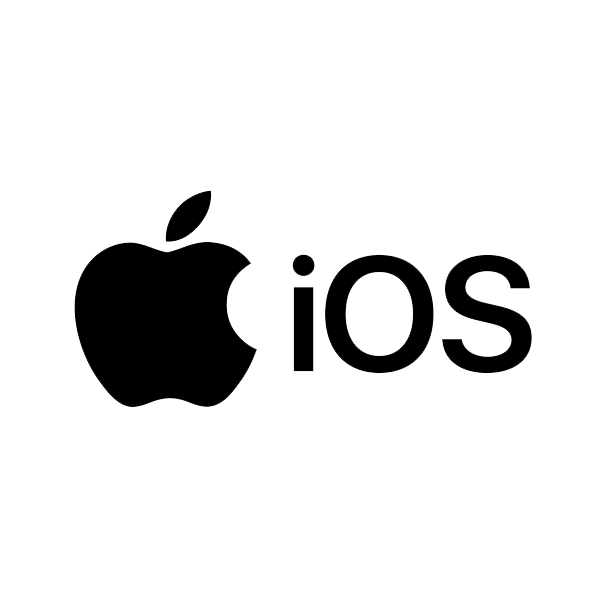 Different App stores
Although you may find almost all apps are available on both Google and Apple devices, they don't actually share the same store front.
Due to the physical and operating system differences, developers needs to write their app differently for each type of device.
If you have an Android device then you need to open up the Google Play Store to download apps, and if you're using an Apple device then you would head over to the Apple AppStore.
Google Play Store
The Play Store is filled with millions of applications from games, productivity apps, social media and editing tools.
To publish an app on the Google Play Store you need a developer account which costs $25USD. There is a very limited approval process before your app becomes available to download but it can be live in a matter of hours.

Apple AppStore
Just like the Play Store, Apples AppStore has millions of apps available for download. Touted as the first ever AppStore when it launched in 2008 alongside the iPhone.
To get an app published in the AppStore, developers need to go through a strict approval process that has an Apple employee check each part of the application to ensure that it doesn't breach their terms and conditions.
Although this can be painful for developers, it also means that malicious apps are far less likely to make it onto the platform and a certain level of quality can be assured with all approved apps.

Price
As is often the case when comparing two different types of a similar product, it can come down to price and this is where it can get quite interesting.
If you're on a very low budget and want a tablet to do a specific task then the cheapest tablets might be your best option. Android devices are often considered far cheaper than Apple and it some cases that's true.
Apple do have lower cost models of iPad like the iPad mini, but overall they are priced somewhere between the medium to high end of tablet prices.
But when you start looking at medium to higher end tablets with built in HD display, that's where the price difference disappears and in fact you might be surprised to find that the Apple iPads can offer better bang for you buck.
A Samsung galaxy tab S8 Ultra can cost around $2000 AUD \ $979 USD \ £1200 GBP which is considered their flagship device.
An iPad Pro costs around $2499 AUD \ $1149 USD \ £1062 GBP. Depending on what part of the world you're looking to pick up a tablet, there's really not much between them.
It will most likely come down to which one you preferring using and whether it has the apps on there that you need.
What is the Android equivalent of an Apple iPad Air?
If you're looking for a good comparison between an iPad vs android tablet then the Samsung Galaxy tab is currently the closest Android tablet to the iPad Air.
The best Android tablets are the Samsung Galaxy tab which runs Google's android operating system. It has many of the same features of Apple's IOS but can also be more heavily customised.
Most apps available in the Apple AppStore can be found in the Google Play Store but there might be some differences to how the apps look and function.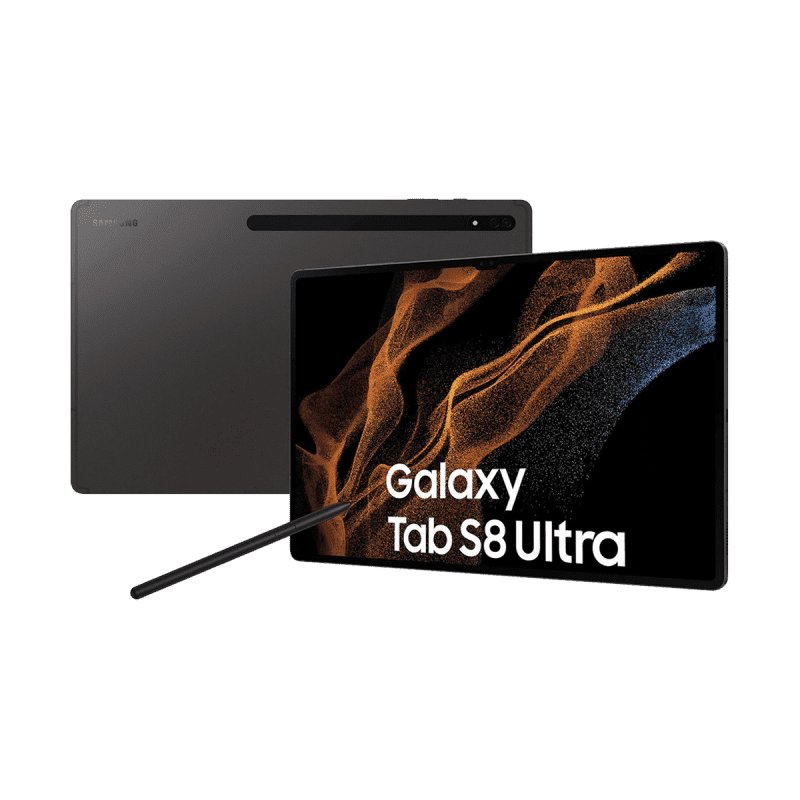 What can an iPad do that an Android tablet cannot?
Most of these features won't matter to a business that would like their tablet to work solely as a visitor management system, but just in case here are some of the extra features an iPad can offer.
FaceTime
Call your friends and family using Apple's built in video chat app. More recently Apple added the ability to do voice only calls too for those instance where using your camera isn't quite appropriate.
The greatest benefit of using FaceTime over other solutions like Zoom or WhatsApp is that you can make and receive calls on any iPad, MacBook, Mac or iPhone.
iMessage
Send and receive rich text videos, and images without using your cellular connection. iMessage is available on iPhone, iPad and Mac and is pre-installed on Apple devices.
AirPlay
Share content from your iPad, Mac or iPhone direct to an AppleTV or compatible Mac. Show your friends your latest pictures or videos without having to crowd around a small screen.
Apple Pencil compatible
The latest iPads support the Apple Pencil which makes drawing on an iPad feel just like a piece of paper. Use dedicated apps to make the most of its impressive accuracy and turn the pencil into a paint brush or marker pen. The possibility of what you can create is nearly endless.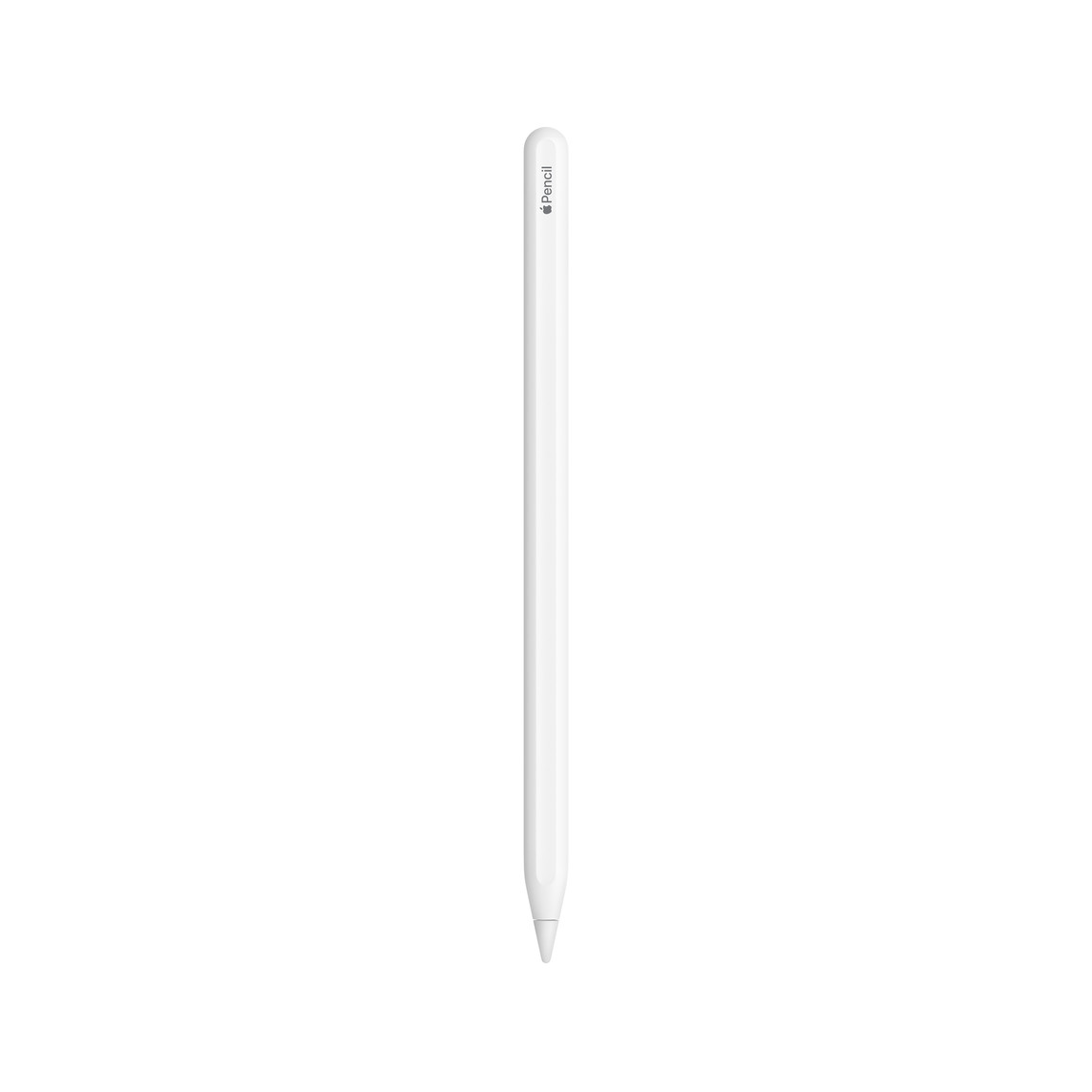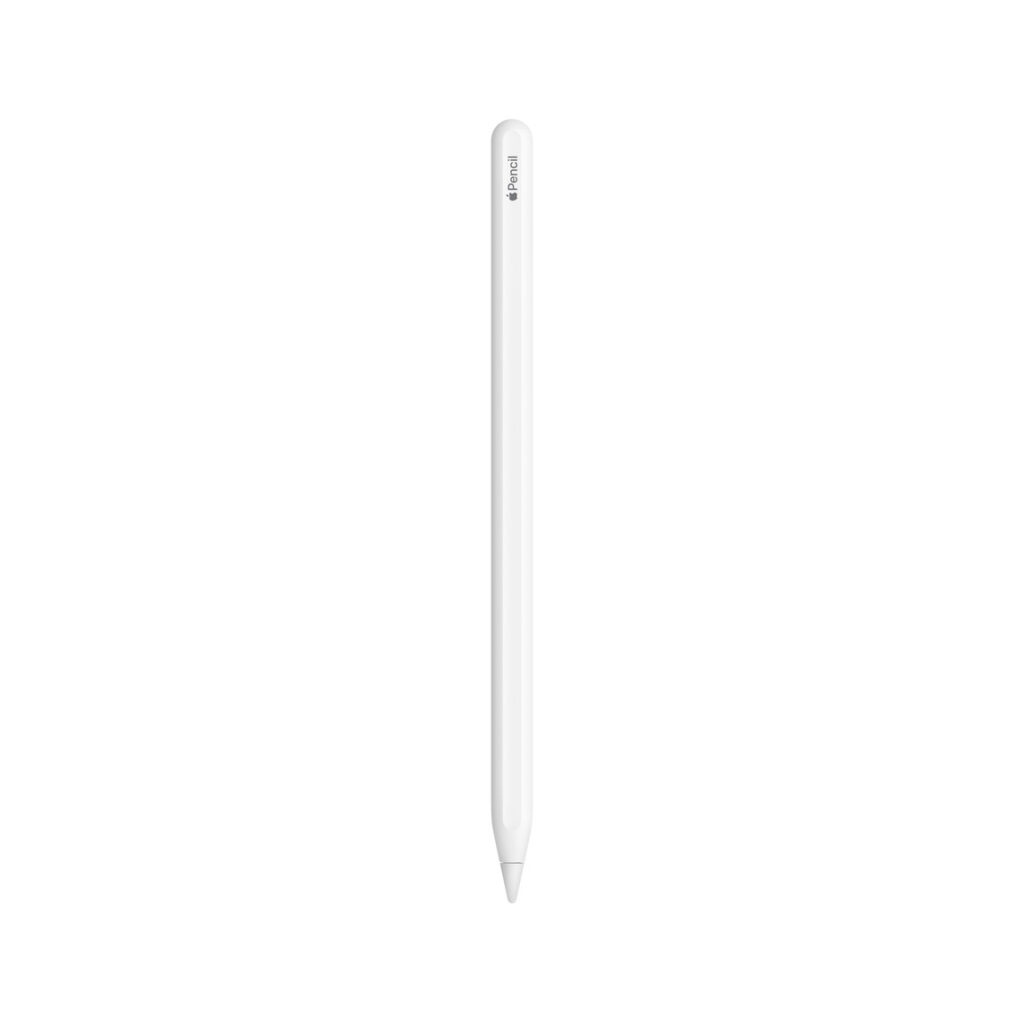 What can Android tablets do better than iPads?
More storage options
Android tablets like the Galaxy tab have expandable memory capacity via a microSD card slot.
Flash support
Flash based websites haven't been support by Apple iPads and in 2020 Adobe stopped supporting it themselves. Android tablets however can still display Flash games and content.
Native mouse support
Although iPadOS has recently started supporting bluetooth mice, the cursor itself simply replicates a finger on the touch screen display.
Android OS has supported mouse and keyboard input for many years and therefore provides a better experience when set-up this way.
Why an Apple iPad is better than android tablets for visitor management
Although some tablets made by Apple and Samsung are very similar, there are a few things that tips the scales in favour of the iPad when using the device for a visitor management system.
More enclosure options
When looking to install a visitor management system into your reception it's quote common to want to secure the device. This is where an enclosure can keep your device in place and also provide a more professional appearance.
Due to the fact that most visitor management systems support Apple iPads, the majority of enclosures are created to fit them perfectly.
It's not to say there are no options for most Android tablets but there are often less or made of cheaper components.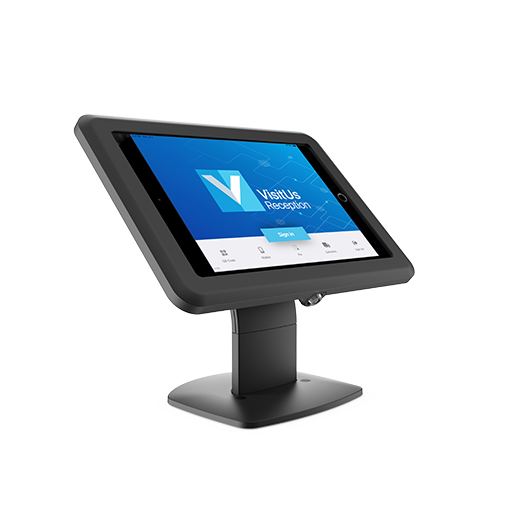 Consistent performance
Possibly one of the main reasons visitor management providers recommend the Apple iPad is due to its level of performance.
As Android tablets can be made from cheap out of date components their performance can make their app perform badly and in turn give a negative impression to the visitor and customer.
iPads will often be supported for many years and when they don't meet the required performance level new apps cannot be installed on it so you will know that it's time for an upgrade.
Excellent battery life
This can be a tricky one to measure as battery life varies wildly across Android tablets. That's why it's a safer option for most businesses to go with an iPad that has well documented battery performance.
Secure operating system
As Android devices run an open source operating system it means that you the user can gained unrestricted administrator access.
This can be very bad for a corporate environment as it's possible to install malicious apps or viruses without knowing.
The security of iPadOs and IOS is a much better option for the workplace.
More visitor management systems work on an iPad
If you're not sure on which visitor management solution is best for your business but you want to buy a device to try them out, then an iPad will give you the most compatibility.
There are some visitor sign-in systems that support Android tablets, however they are less common and often lack features that the leading solutions have to offer.
Conclusion
In conclusion, both Apple iPads and Android tablets have their strengths and weaknesses when it comes to using them for visitor management. For those who are looking for a device with higher levels of performance, security, consistent battery life and more enclosure options then the iPad is usually the better choice.
For those looking for more customisation or greater storage options then an Android tablet could be a more suitable option. Ultimately, it depends on what features are most important for your business when making this decision.
Written by: Alister Wood – 27th June 2023